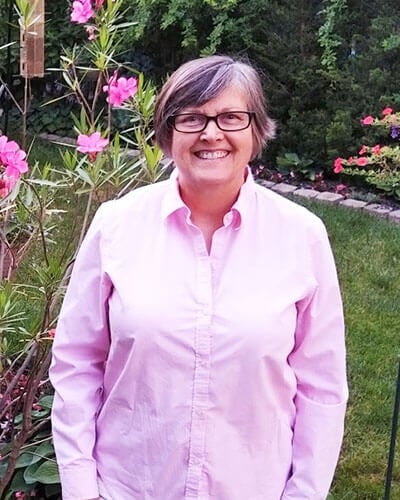 Patti W.
AGE: 58
OCCUPATION: Self-employed
LOCATION: Toronto
TFSA TOTAL: $57,848
INVESTMENT STRATEGY: 100% equities with 25% invested in international ETFs and 75% invested in Canadian stocks
---
TFSA holdings
| TFSA holdings | Ticker Symbol | Amount Invested |
| --- | --- | --- |
| Vanguard FTSE Global All-Cap EX Cda. Index ETF | VXC | $16,155 |
| Alacer Gold Corp | TSE:ACR | $560 |
| Athabasca Oil Corp. | TSE:ATH | $1,800 |
| Bank of Nova Scotia | TSE:BNS | $3,822 |
| BCE Inc. | TSE:BCE | $4,378 |
| Calfrac Well Services Ltd. | TSE:CFW | $510 |
| Canadian National Railway Co. | TSE:CNR | $5,835 |
| Canfor Pulp Products Inc. | TSE:TFX | $2,593 |
| Enbridge Inc. | TSE:ENB | $4,555 |
| Fairfax Financial Holdings | TSE:FFH | $2,853 |
| HIKU Brands Co. Ltd. | CNSX: HIKU | $894 |
| Interrent Real Estate Inv. Trust | TSE: IIP.UN | 1,079 |
| ishares Core S&P/TSX Capped Index ETF | TSE: XIC | $260 |
| Kirkland Lake Gold Ltd. | TSE:KL | $2,894 |
| Magna International Inc. | TSE:MG | $2,244 |
| Petrowest Corp. | TSE: PRW-T | $58 |
| Shopify Inc. | TSE: SHOP | $2,254 |
| TheRatetechnologies Inc. | TSE: TH | $982 |
| theScore Inc. | CVE:SCR | $4,122 |
| TFSA TOTAL | | $57,848 |
Patti W. is 58 years old, lives in Toronto and is self-employed. Last year she received a small inheritance and was able to max out her TFSA, bringing it from $2,000 to $57,500. "I left the money in cash in the TFSA for a few months because I hadn't had much time to think it through," says Patti. "This is the only lump sum I will likely ever receive and I want to invest it well."
That's why, over the past few months, Patti says she has done quite a bit of what she calls "not-too-technical research" by starting to read the business section of The Globe and Mail, a variety of investment newsletters, and the Economist, "when I can sneak in a few free articles," says Patti.
This past May, Patti enrolled in a two-day investing workshop through an investment trading company and as a result, she says she feels more confident about investing now after taking it. "I'm not too technical a person but I feel better that I can read a stock chart," says Patti, who had an investing buddy take the course with her. Still, she's coming to realize that she doesn't have the knowledge or time to devote to stock picking, even though she finds it interesting. "That's why I like the idea of owning ETFs," says Patti.
Right now, Patti has 19 different ETF and stock holdings in her TFSA—an overwhelming amount for her. They include tiny amounts of several large stock companies across different sectors—Magna International, Bank of Nova Scotia, Enbridge, Canfor Pulp Products, Alacer Gold, Shopify just to name a few.
In fact, Patti has come to the conclusion that a permanent portfolio/couch potato approach for her TFSA is what she'd really like to aim for—and she'd like it to be 100% invested in equities. "I have a LIRA and an RRSP which are invested more conservatively so I'm not worried about being 100% equities in my TFSA," says Patti. "I'm just not sure what the best approach is for selling the stocks I already own and rebalancing to build a good low-cost couch potato portfolio. That's what I really need help with."
And Patti has already started by investing a large portion of her TFSA—about $16,500—in the Vanguard FTSE Global All-Cap Ex Cda. Index ETF (VXC), a low-cost international exchange-traded fund in May. Patti knows that keeping fees low so the ETF approach is something she feels would work for her.