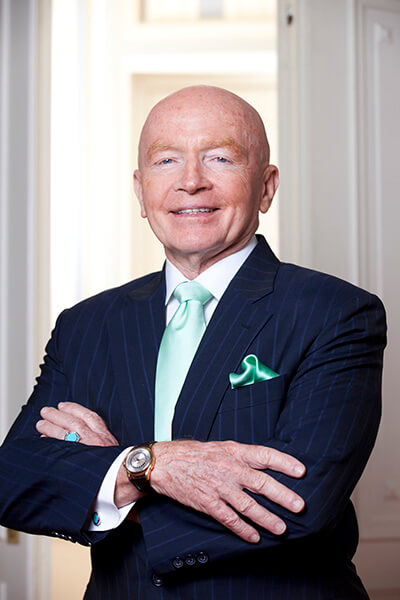 Mark Mobius, Ph.D., executive chairman of Templeton Emerging Markets Group, is one of the most successful emerging markets investors over the past two decades. Over his 40-year career he has become an influential voice in the financial industry. While Mobius has stepped back from the day-to-day management of Franklin Templeton's funds, he still has input over the direction of billions of investor dollars. 
MoneySense caught up with Mobius during a recent stop in Toronto to get his thoughts about China, emerging markets opportunities and where he thinks might trigger the next financial crisis.
MoneySense: Over your career there have been a number of financial and market crises. What is the biggest problem you see right now?
Mark Mobius: I think one of the problems we're facing now is ETFs. They're beginning to dominate the markets. I mean if you look at the total market capitalization of all funds, one-third is ETFs and growing fast.
That is something that we have to watch because what's happening is the greater concentration in big cap stocks. If there's a market downturn, they have to unload together. That, combined with whatever other factors come into play, could be a real crisis in the equity markets.
Sign up for our Investing newsletter »
There's no problem as long as the markets are going up in one direction. It's when the markets turn when people have to unload this, then you have a liquidity crisis, and that is the issue we're concerned about.
MS: Is this sort of along the lines of algorithmic trading?