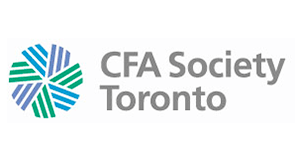 The Certified Financial Analyst Society (CFA) of Toronto this week hosted the Financial Journalism Awards and MoneySense staff was happy to be a part of the ceremony. These awards recognize the contribution of various Canadian based publications and journalists in helping consumers and advisors gain a better understanding of the investment profession. MoneySense has won 8 out of 12 of these prestigious awards over the last four years.
There are three categories and this year the winners are:
Advisor's Edge for Publication of the Year,
Dan Bortolotti of MoneySense won Journalist of the Year
Dean DiSpalato and Melissa Shin of Advisor's Edge took away the Spirit of the Future of Finance award for their story, "How Banned IIROC & MFDA Advisors Can Still Sell Insurance." This is a special award launched two years ago in support of a global effort initiated by the CFA Institute to shape a trustworthy, forward-thinking financial industry that better serves society.
To learn more about the Charted Financial Analyst's Society of Toronto and the events and courses they offer, go to torontocfa.ca