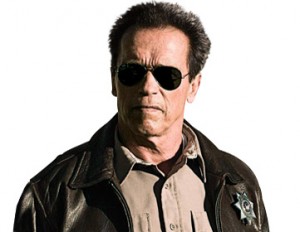 Arnold Schwarzenegger, 65
Plays a sheriff fighting an army of gang members in The Last Stand (2013).
Sylvester Stallone, 66
Battles a rival hitman with an axe in Bullet to the Head (2013).
Harrison Ford, 70
Leads a posse to attack extraterrestrials in 2011's Cowboys & Aliens.
Clint Eastwood, 83
Fights off neighbourhood gang members in 2008's Gran Torino.