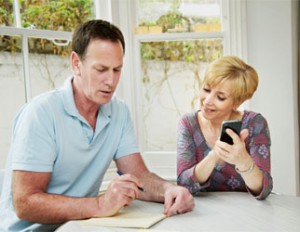 All seniors aged 65 and over are eligible for GIS if their income is low enough and they are also approved for Old Age Security (which essentially requires them to be a long-time resident of Canada). You can get an application kit by calling Service Canada at 1-800-277-9914, or visiting servicecanada.gc.ca.
The maximum benefit is $8,788 for single seniors and $11,655 for senior couples. (Special rules apply if one spouse is a senior and the other is not.) As your income from other sources rises, your GIS entitlement falls: you lose roughly 50 cents of GIS for every $1 of other income. The income cutoff for GIS is $16,368 for singles and $21,648 for senior couples, which sounds so low that you may not even bother applying.
But wait: not all of your income is counted for GIS purposes. It turns out they don't count your Old Age Security benefits: so if you add in full OAS, then a more realistic cutoff is $22,849 for singles and $34,610 for couples.
Now do you think you might be eligible? Hold on, because there are other adjustments you have to make to the government's peculiar definition of income, some of which work in your favour, and some against:
First, some sources of income count dollar-for-dollar for GIS purposes with no adjustments: Canada Pension Plan benefits, employer pension income, interest, foreign dividends, and RRSP/RRIF withdrawals. Each dollar of income can cost you 50 cents of GIS.
For employment income, you don't count the first $3,500 (so it doesn't cost you any GIS). Above that threshold, you lose 50 cents of GIS for each dollar of employment income.
You only count half of your capital gains from investments, which means you lose only 25 cents of GIS for every $1 of capital gains.
You have to gross-up Canadian dividends by about 1.4 to calculate income for GIS purposes, so here you effectively lose about 70 cents on the dollar. (The grossed-up amounts are provided on your T3s and T5s, which you enter on your tax return.)
Now, if your head doesn't hurt too much, add up all this income for GIS purposes. Go to the "Tables of Rates for Old Age Security, Guaranteed Income Supplement and the Allowances" on the servicecanada.gc.ca website to see the precise monthly GIS that applies to you.
Note that the government calculates your GIS benefits for the period July 1, 2012 to June 30, 2013 using your income in the reference year of 2011. When you first apply, they may adjust some types of income in your favour before determining your initial GIS benefit. For example, they might ignore your employment income in the reference year if you have since retired.