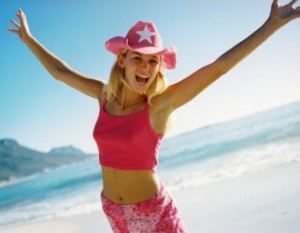 Sophia and Vincent Minelli want to change their lives. And they want to do it now. The problem isn't their modest home in chilly Red Deer, Alta., or the five-hour drive it takes to visit family and friends in Lethbridge. It's their jobs.
For the past 23 years, Vincent, 49, has earned a living as a construction superintendent for a home builder in Red Deer. Sophia, 47, is an office administrator at a local medical clinic. Despite their relatively young ages, the Minellis both want to quit their jobs right now and retire for good. "After so many years doing the same job, you start to get stale and you stop learning new things," Vincent says. "Our jobs just don't interest us anymore. When we were young and broke, we were motivated by annual raises. But now that's worn off. Some people want to work until they're 65. Believe me, that's not us."
Many people dream of retiring in their forties, but Sophia and Vincent (whose names we've changed to protect their privacy) are in a position to actually do it: they already have a nest egg worth $1.8 million. They didn't inherit the money, or win the lottery. They amassed that impressive amount, dollar by dollar, over a little more than two decades by being extreme savers. They currently enjoy a total after-tax income of $130,000 a year, and incredibly, they save more than half of that—almost $100,000—each and every year. They've never had any debt, except for a $75,000 mortgage on a three-bedroom, two-storey home in Red Deer that they bought during the recession of 1991. They paid that mortgage off in five short years, and their home, originally purchased for $90,000, is now valued at $520,000.
They think they're well prepared for retirement, but they have one big worry. While they are great savers, they are also very, very conservative investors. They have never invested in equities. All of their money has been in savings or term deposits for decades, yielding almost nothing in interest. "We're getting less than a 1% return on the $1.28 million we have sitting in a savings account," says Vincent. "The $460,000 in our RRSPs and tax-free savings accounts is doing a bit better in term deposits, but not by much."
Few financial professionals would recommend such a conservative portfolio, but the Minellis have never felt the need to hire an adviser, who would likely push for more aggressive investments. "When the economic collapse happened two years ago, the guys at work kept kidding me, saying that I must have lost a bundle," says Vincent. "I told them, 'Well no. I didn't lose a penny.' Sophia and I sleep very well at night with our simple savings strategy."
The Minellis' approach to saving is firmly rooted in their childhoods. Vincent originally came from a family of savers. He grew up in Winnipeg where his parents owned a laundromat and dry cleaning business. He was the oldest of three boys and spent most of his time babysitting his two younger brothers while his parents ran the family business. "The laundromat was open seven days a week, 14 hours a day," remembers Vincent. "The only time it was closed was Christmas and New Year's. My parents had a strong work ethic." He went on to study engineering at the University of Winnipeg and worked for three years in Manitoba before moving to Red Deer where he was hired as a construction manager for a small but growing building company. He's been with that employer ever since.
Sophia, the daughter of a lab technician and clerical worker, also had parents who were keen savers. She grew up in a middle-class family in Lethbridge, Alta., the youngest of four kids. Her parents opened a savings account for her when she was just 12. "My dad explained the magic of compound interest to me that year and I was hooked," says Sophia. "I've been an avid saver ever since."

How the money is spent