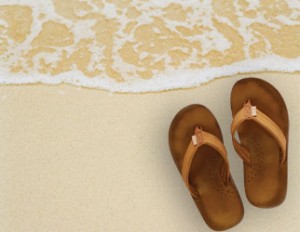 There was a time when many Canadians retired right at age 65—whether they wanted to or not. It was a full-stop kind of retirement: you worked for the same company for most of your career, they threw you a party on your last day, and the next morning you woke up to a life of hobbies and doting on grandkids. Government benefits and traditional employer pensions kicked in immediately and they were often sufficient to take care of you, even if you had no other savings.
That traditional notion of retirement is pretty much dead. Today most Canadians are able to say goodbye to a full-time career sometime during their early 60s, but the new retirement comes in many forms. It might include golf, travel and volunteering, but it's also likely to involve contract or part-time work, too. More and more, the goal of retirement is really about achieving financial independence—or to use the word coined by MoneySense editor Jonathan Chevreau, "findependence." That's the point in life where your career and lifestyle choices are no longer driven by financial necessity, and it may occur decades before traditional retirement.
The challenge, however, is that the responsibility is more on your shoulders than it was in the paternalistic past. Defined benefit pension plans are dying out, except in the public sector. And the government is starting to scale back seniors' benefits such as Old Age Security, which will eventually start at age 67 instead of 65. Increasingly, your retirement income depends on how much you save and how you manage your own money. Unfortunately, just while this is happening, your nest egg has no doubt been afflicted by low interest rates and uncertain stock markets. All this makes the new retirement more precarious.
In what follows, we describe seven strategies that will speed you towards financial independence, preferably while you're still young enough to enjoy it. You'll also meet seven Canadians who are living out their lifelong dreams and reinventing the traditional notion of what it means to be retired.
Reinvent your job
Before you even think about giving up your full-time job, you need to figure out where your retirement income will come from. Your goals and circumstances are unique, but a couple enjoying a middle class retirement (or slightly better) should expect to spend $40,000 to $70,000 before taxes, in today's dollars. Singles can expect to spend $28,000 to $49,000. If you retire at 65 with annual government benefits of $15,000 per person, you'll need to make up the remainder with personal savings of $250,000 to $1 million for couples, or $325,000 to $850,000 for singles. If you retire earlier than 65, you'll need a bit more.
If you don't have enough money to retire, then you'll need to make some tough choices. You can cut back your planned retirement spending, or find a way to save more. But these days, many Canadians are choosing to work longer. The average retirement age is 62, but that's changing. "We see average retirement ages marching up, and we will get to 65," says Malcolm Hamilton, partner at Mercer. "At some point we'll likely go right through it."
Working longer doesn't have to mean holding your nose to the grindstone at something you despise. Older workers have an array of part-time, contract and temporary jobs available. How easy it is to find those jobs—and how much you're paid—depends on your skills and the demand in your local market. You may have to accept less than what you earned at the peak of your career, but even a modest retirement wage can have a substantial financial impact.
If you don't like the idea of working longer, you'll need to ramp up your savings. That takes discipline, but even if you've saved little by your late 40s or early 50s, you have enormous potential to save if your mortgage is gone and your children are financially self-sufficient. The idea is to redirect into savings the money that used to go to your mortgage and kids. If you're in that situation with an average paying job or better, you can probably save more than 30% of your income (counting RRSP refunds) if you set your mind to it. Do this steadily for a few years and it can add up to a tidy sum that may allow you to work only if you want to.