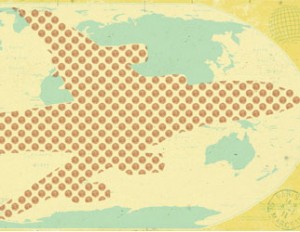 There's a good chance overseas travel is high on your list of retirement dreams. But spending big bucks on travel can be tough on a retiree's tight budget. The good news is there are a growing number of out-of-the-ordinary travel experiences that can bring your dreams within reach.
The secret is looking at retirement travel as fundamentally different from the vacations you took while working. Now time is on your side. You no longer need to turn vacations into short, intense bursts of one week or less. You don't need to travel at high season because of work or school schedules. With a more relaxed schedule, you can let go of conveniences like expensive hotels and restaurant meals. Now you can travel off-peak, find cheaper long-term accommodation, and prepare most of your own meals.
But don't take our word for it. We spoke to four couples who are retired (or close to it), and who have learned to enjoy adventurous travel on a budget. You'll hear how one couple visited Sweden just for the cost of two plane tickets, and how you and your partner can spend two weeks in a villa in Provence for just over $5,000, or a month in Tuscany for less than $10,000. If learning about life in exotic locales is more of a priority, you'll hear from a couple who enjoyed a packaged vacation to South Asia for $10,000. The truth is you can get a great travel experience on just about any travel budget with a little creativity and flexibility.
Swede surrender
In July, Maureen and Garth Holloway spent a two-week vacation in Sweden, and it only cost them the price of two airline tickets—plus the normal living expenses they would have had at home. Their secret? The retired teachers in their early 60s swapped homes (and cars, computers, even golf clubs) with a Swedish family.
The Holloways took up residence in a four-bedroom townhouse in a suburb of Stockholm, while the Swedish family lived in the Holloways' 150-year-old four-bedroom heritage house in Cobourg, Ont. Airfare cost the Holloways a combined $2,800. Other than that, "it was no more costly than if we stayed in Cobourg," says Garth.
The Holloways are veteran travelers who have seen a lot of the world over the last 40 years. They have tried everything from moderately luxurious hotels to travelling around Europe in a Volkswagen camper. They had long wanted to go to Sweden, but they knew the country was expensive. Then they discovered Intervac Canada (www.intervac.ca), part of a global home exchange organization with 30,000 listings in about 50 countries. They met the Swedish family online and arranged the swap. Then they flew to Stockholm on the appointed day, picked up the Swedish family's car at the airport and drove to their townhouse. "It was so easy. Within half an hour of leaving the airport in Stockholm we were sitting in the backyard drinking the wine they left us and heating up the dinner they had left in the fridge," says Garth. "Maureen and I looked at each other and said, 'Why didn't we do this sooner?'"
The Holloways used the townhouse as a base to take day trips around the southern part of the country. The couple are avid readers of Swedish mystery writer Stieg Larsson, and they followed a self-guided tour of the district in Stockholm where much of Larsson's Millennium trilogy is set. Maureen says the tour included many of the settings for episodes in the books, right down to the local store where Lisbeth Salander (the fictional "girl with the dragon tattoo") was supposed to have bought her pizzas. They also enjoyed seeing galleries, museums, and the lush farming landscape of southern Sweden.