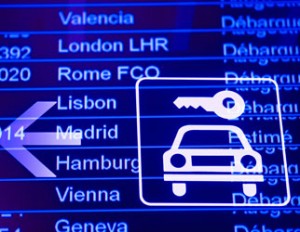 When you head out to rent a car, whether you're on vacation or traveling for business, keep these tips in mind:
1. Does your company have pull? How about that association or club you belong to? Are you eligible for discounts with particular companies? Competition amongst rental agencies is fierce and if you can take advantage of a special deal extended to you by virtue of who you know, take it.
2. Check online for special deals. Careful though, the deal you think you may be getting may not be as great as you imagine once the insurance, fees, taxes and everything else are added in. Know the bottom-line costs.
3. Book early. The closer you are to needing the car, the higher the rental costs you'll pay.
4. If you can, avoid renting at the airport. Concession fees or "airport fees" can mean much higher rental costs. Renting in the city center can be significantly cheaper as long as the cost of transportation into the city doesn't eat the difference.
5. Make sure you know if your credit card or car insurance will cover your rental car. Buying at the rental car counter will up your costs dramatically.
6. Refill the gas tank before you turn the car in. If the rental agency has to fill the tank you'll pay through the nose.
7. Compact cars cost less. If you're used to driving an SUV, you may be tempted to reserve one when you're traveling. Don't. Start with a compact and upgrade from there since sometimes the upgrade is free if the agency doesn't have the compact you reserve (they usually only have a limited number of compacts in North America). You'll also be happy to have a fuel-efficient car when you see the price of gas in other parts of the world!