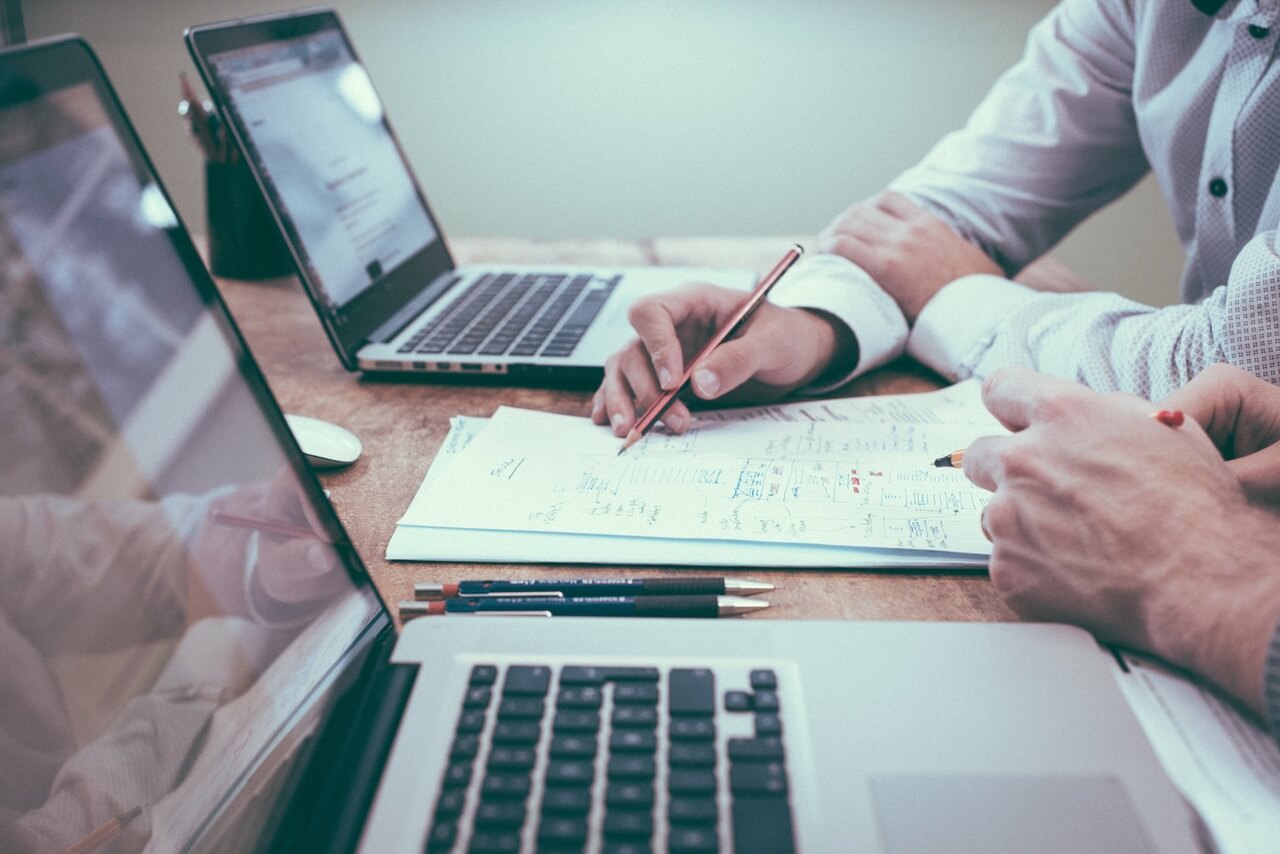 Ever since I started my side hustle, freelance taxes has been a major concern for me. I say major because I absolutely hate taxes. Despite the fact that I have a decent understanding of taxes, I just seem to have an irrational fear about them when tax season rolls around.
Freelance taxes for Canadians applies to small businesses, freelancers, and self-employed individuals. All of the information you need can be found on the Canadian Revenue Agency website, but this post is meant as a quick overview when it comes to taxes for freelancers.
Should I be filing taxes as a freelancer?
Yes, of course you should. As soon as you start making any side income, you're required to report it to the CRA. Even if you've only made a few hundred dollars, you should still report it as not doing so would be considered tax evasion. It's unlikely the CRA will come after you, but that's not something I would take a chance with.
There's no legal obligation to register your business as long as you're invoicing under your own name. If you prefer to invoice under your business name, then you are required to register your business name in your province. But to be realistic, your clients will most likely not care how you invoice them as long as they know who they're paying.
Keep in mind that you need to keep a record of all of your income and expenses that relates to your business. I use a spreadsheet to track all my income and expenses, and keep a small divided folder for paper receipts. There's also an app available, which I'll detail below.
Filing taxes as a freelancer
As a general rule, you should always set aside 25% of your income for taxes. You're taxed only on your net income which is your total income minus all your expenses. Look for line 104 on your tax return where it says "employment income not on a T4 slip." This is where you report your business income.
You'll also need to fill out the T2125 form. This form is a statement of your business activities which covers your income and expenses. A full list of expenses you can claim is listed on the CRA website but generally speaking, you can deduct any reasonable expenses that are related to the cost of your business. For casual freelancers, the following are things you'll want to claim as expenses.
Advertising
Cellphone and Internet bill
Meals and entertainment
Office supplies
Travel
Note that personal use of any expenses cannot be claimed. So if you use your home internet only 20% of the time for freelance work related assignments, you can only claim 20% of your bills.
This paperwork can be a bit confusing, but the good thing is that if your taxes online, all you just need to type in your income and expenses and the software will do the rest.
GST/HST Registration
Freelance taxes remains relatively simple when your income is less than $30,000 since you're still considered a small supplier. As soon as you pass that threshold, you must register for a GST or HST number. The CRA isn't keeping tabs on you. It's totally on you to keep track of your income and to register when you need to – if you don't, you'll be penalized later.
Once you have your HST number, you'll need to start collecting taxes. What you charge depends on what province the business you're charging has their tax base. For example, although I'm based in Toronto and I do work for a company based in Quebec, I charge them GST of 5%. You don't need to charge companies based outside of Canada any taxes since they are zero-rated according to the CRA
Once you've registered for your HST number, you can choose the quick method when it comes to reporting the taxes you've collected. This method mainly benefits service-based freelancers since it'll simplify things when you're doing your taxes. Regular small business may want to stick to the traditional methods to maximize their credits.
Also, note that if you owe more than $3,000 in taxes in a year, the CRA will require you to start paying your taxes on a quarterly basis.
Keeping track of your expenses
For the longest time, I tracked everything manually in Excel, but that's because I happen to like spreadsheets. Admittedly, this takes up a lot of time, so I recently tested out QuickBooks Self-Employed which is a mobile app for Android and iOS.
As the name implies, it's built for people who are self-employed and comes with features that make tracking your expenses easier. You can connect the app right to your bank and with a quick swipe, you determine if expenses are personal or for business. What I like is how you can set categories which are based on the T2125 form from the CRA. That's the form used to claim your self-employed expense so you can see why things instantly become easier to track.
Other features that the app has that will appeal to freelancers include the automatic mileage tracker, the ability to take pictures of your receipts directly within the app, and expected taxes which is based on your income and expenses.
Note that connecting the app to your bank technically voids your consumer protection, but Intuit (who developed QuickBooks Self-Employed and owns Mint) use bank-level encryption so your security is their number one priority.
Final word
This post is meant as a quick taxes for freelancers quick guide. Handling your freelance taxes can become complicated pretty quickly which is why I recommend hiring a professional to help you with them. A good accountant won't cost you that much and there's a pretty good chance that the money they save you on taxes, will cover the fee you're charged.
This first appeared on MoneyWeHave.com
Barry Choi is a personal finance and budget travel expert at Moneywehave.com.  He has been quoted in The Financial Post, The Toronto Star and more. You can follow him on Twitter: @barrychoi