The federal Conservatives plan to announce income splitting for families with children and a new, higher annual Tax-Free Saving Account (TFSA) contribution limit of $10,000 as well as other tax measures this fall, the National Post is reporting.
Prime Minister Stephen Harper told a Brampton, Ont. audience on Thursday that the government is on pace to return to surplus sometime in 2015.
"We also intend however to move quickly to implement promises we made to Canadians during the last election campaign," Harper said.
Back in 2011, Harper pledged that once the budget was balanced, his party would introduce income splitting for families with children under age 18; allowing couples shift up to $50,000 of income from the person in a higher tax bracket to a lower-earning or stay-at-home spouse, freeing up cash and reducing a family's overall tax bill.
Families where one spouse earns $100,000 and the other doesn't work would save $5,231 under the plan, according to estimates by the accountants at McLarty & Co. For Ontarians, that number jumps to $6,977, according to The Knowledge Bureau. Critics charge the measure does nothing to help single parents, low-income families or couples in the same tax bracket.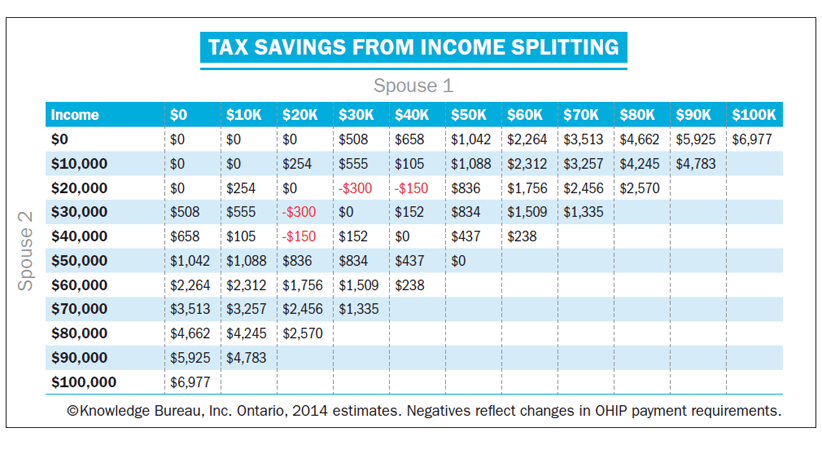 READ: Income splitting: A three-billion dollar promise »
Income splitting a boon to families »
The Conservatives also promised to up the existing annual TFSA contribution limit from $5,500 to $10,000, the Post said. The Child Fitness Tax Credit is also expected to double to $1,000 and an adult fitness tax credit introduced to cover up to $500 in registration fees.
Full details will be made available in the fall fiscal update, scheduled for later this month—approximately one year ahead of the next federal election.