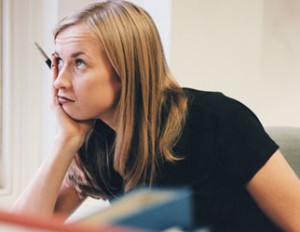 Question
I'm one of those people who gets super stressed during tax season. What advice do you have to help me get through it?
Answer
The anxiety you felt when writing that Philosophy 157 essay on Nietzsche's childhood may not have helped you in your career, but it likely prepared you for another one of life's challenges—the stress we feel at tax time. While even perennial students eventually graduate and leave behind the stress of writing term papers, none of us can escape the annual angst brought on by tax season.
Still there are things you can do to relieve the pressure. Here are some tips to get your taxes done with the least amount of anxiety.
Get cracking: It will take you the same amount of work whether you complete your taxes now or get them in the day before the deadline. The advantage to getting an early jump on them is that you will live with the dread of the task for a shorter period of time. And when you get your return in before the deadline, it means you the added pressure of having to worry about a possible late filing penalty or having to pay interest if you owe any money. The first step to take is to do an Internet search for "income tax checklist Canada" and print off a list of the things you'll need to find.
Choose fast or slow: Some people are best to allocate three hours to crank through the process and get it all done in one go. Others do well to divide it into smaller tasks so they don't get overwhelmed. Whichever way you did your taxes in the past, try doing it the opposite way this year to see which way is easier on you.
Bring in help: In your case, hiring a tax preparer almost certainly makes sense. Your time is worth money, so don't waste it trying to figure how do to do it yourself. Ask around amongst your friends and family for an accountant who can take your shoebox of receipts and turn it into a legible, audit resistant tax return. You might even need someone to help you get to the shoebox stage. Ask your BFF to come to your house and help you find your important papers amongst the piles, so you don't have to go through that part alone.
Set up a system: For a lot of people a big part of the stress of tax time comes from not knowing where everything is. To reduce stress next year, keep your papers in one place—like a shoebox—so you'll know where to find them. As you accumulate receipts for kids' activities, medical expenses, RRSP contributions and T4s, file them in this one place so you don't have to go hunting next year.
Reward yourself: A massage, a glass of Pinot, a trashy romance novel—choose something inexpensive that you'd really appreciate as a reward for getting your taxes done.