For our most up-to-date ranking of student credit cards, go here.
For students who want to build a credit history, nothing beats a simple no-free card that offers low annual fees and generous rewards. But don't be fooled—to make this work their your favour, students need to pay off the balance every month. Note: We've assumed a $1,000 monthly spend when working out our rewards calculations.
It's free: No annual fee
Welcome bonus: Get 2,000 bonus points after you spend $500 on the card in the first 3 months—enough for 2 free movies.
Earn Scene points at Cineplex theatres: Earn 5 Scene points for every $1 spent on Scene Visa purchases at Cineplex Cinemas.
Earn 1 Scene point for every $1 you spend on regular credit card purchases.
Watch free movies and more: Redeem Scene points for free movies or for discounts at over half a dozen eligible restaurants and stores, including Bier Markt and Swiss Chalet. (Note: a movie can be redeemed for 1,000 points.)
Save on car rentals: get up to 25% off base rates at eligible Avis and Budget locations
Click here for more details about the SCENE Visa Card*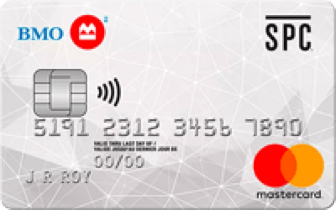 Warm welcome: 5% cash back welcome bonus on purchases (up to $100) for the first 3 months.
It's free: No annual fee.
Straightforward rewards: 1% cash back on all purchases after the welcome bonus ends.
Free SPC membership: A value of $10. Through this program you'll get an additional 10-15% discount at hundreds of merchants across Canada.
More perks: Get deals on certain events and concerts with BMO Extra Deals.
Click here for more details about the BMO SPC CashBack MasterCard*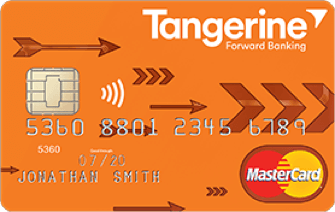 Free: No annual fee
Accessible: No income qualifications requirements
Students rejoice: Not specifically designed for students but it definitely suits their needs, making it one of the best credit cards for students
Customizable rewards: 2% cash back per $1 spent in up to three categories of your choice, and 0.5% for everything else
No limit on the amount of Money-Back Rewards you can earn.
Click here for more details about the Tangerine Money-Back Card*
What rewards can you expect?
| Card | Net reward (excluding 1st year sign-up bonus) |
| --- | --- |
| Scotiabank Scene Card | $192 |
| BMO SPC CashBack MasterCard | $120 |
| Tangerine Money-Back | $190 |
*Based on $1,000 monthly spending in the second year
-500 Bonus Air Miles for new card buyers
-0.05 reward miles for every $1 in credit card purchases
-No annual fee
-10% to 15% SPC discounts at hundreds of stores
Click here for more details about the BMO SPC Air Miles MasterCard*
For more on the best student credit cards in Canada, check out our partner Ratehub.ca.
---
Ratehub.ca may be partnered with some financial institutions. This does not influence the "Canada's Best Credit Card" rankings.