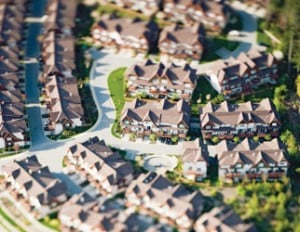 Picking the right place to buy real estate in today's market is no easy feat. Many Canadian cities have seen huge increases in home prices during recent years, but if history is any guide, those aren't necessarily the best places to buy now.
After all, real estate needs to be affordable. Property values in a given city can rise dramatically for several years, but the forces of supply and demand eventually put the brakes on. If you buy in an area where homes have been priced out of reach for a large segment of the population, the demand for houses will inevitably fall, and prices will stabilize or even decline. If you plan to be in the real estate market for the long term, you would be much better off investing in a home in a city where prices are rising fast, but where there's still lots of upside room.
That's why MoneySense has spent three years fine-tuning a unique, scientific approach for finding Canada's hottest properties. It allows us to dig deeper into the real estate numbers and come up with the cities where you'll find the top deals. Best of all, our method is straightforward and easy to understand.
To start, we collect detailed statistics and assign letter grades to 35 cities across Canada tracked by Canada Mortgage and Housing Corporation (CMHC). Our aim is to find those cities with limited downside risk — where real estate is still cheap, while income levels and job prospects are high and rising higher. That means all of our top cities combine affordability and strong local economies.
To arrive at the top cities, we identify markets with homes that are priced reasonably (our "value" score), but still increasing in price (our "momentum" score). We also look for strong local economies (our "economy" score). We assign a letter grade for each category and then combine all three to get an overall grade. (Note that the categories are not evenly weighted. So a city that earns an A, a B and a C for value, momentum and economy will not necessarily get a B overall.) Only a select group of cities—those that managed to achieve at least a B+ in the overall grade (and didn't score lower than a B- in any one of the three subcategories) — ended up on our list of finalists. That's a tall order to fill, and only nine cities made the grade.
So which places are your best bets now? Not the mighty urban centres of Vancouver, Calgary or Toronto. The brightest real estate gems are hiding in the mid-sized towns across Canada, where relatively low house prices combined with surging local economies make for a more predictable and stable market.
See how the top 35 major markets rate in value, momentum and economy.
We have a lot of confidence in our methodology, partly because our picks from last year went on to do quite well. That list included nine cities from all parts of Canada: Moncton, Regina, Fredericton, St. John's, Ottawa, Gatineau, Winnipeg, Guelph and Saint John. All saw gains over the past year — without exhibiting the worrying bubble-like behaviour you might see in Vancouver. Some — but not all — of those cities have returned to make an appearance on this year's list. They're back because our data shows that they are still great places to buy property, with high affordability scores, prices on the upswing and declining unemployment rates.
Two cities from last year's list — Ottawa and Guelph — failed to gain a top spot this year. They dropped off because both saw their value grades drop from a B to a C+. That means prices in these cities have now risen too high compared to local incomes, making housing unaffordable for many. In fact, the momentum scores for both cities seem to bear that trend out: Ottawa and Guelph are entering a cooling phase, and the average number of real estate sales compared to listings in both cities is starting to decline — a clear sign of a weakening housing market.
Now let's look at two newcomers to this year's list: Charlottetown and Saskatoon. They both did better across the board this year, scoring a B or higher in every category. In both cases, the value scores are up slightly and the economy grade has vastly improved. Saskatoon was the only city out of the 35 surveyed to get an A+ in economy — an amazing achievement. The numbers also show that in both cities, affordability is still high. Right now, it takes just over two years' worth of the average household income (before taxes and other expenses) to pay for a house in Charlottetown and slightly more than three in Saskatoon. (Compare that to Kelowna or Vancouver where it takes more than seven years.)
The No. 1 market to buy in this year was Moncton, the only city to score an A overall. Regina, Fredericton, Winnipeg and Saint John followed close behind, each with a solid A-. All of these cities have relatively low home prices, strong sales and good economic prospects for job hunters.
Rounding out our "Where to buy now" list below are four runners-up, each with a B+ overall: Saskatoon, Gatineau, Charlottetown and St. John's. All scored a B- or higher in each subcategory, indicating low home prices, strong momentum and good economic prospects.
See our gallery of the top 9 Canadian real estate markets
Our results should delight house-hunters and real estate investors, as they demonstrate that you can still find decent real estate bargains in every part of Canada. We caution you, however, to use our results with care. Make sure that a city's situation hasn't changed in some important way before you buy. Do your own research before putting down your hard-earned money. To get you started, on the pages that follow we'll take you on a more in-depth tour of each of this year's top places to buy.
–With research from Alan Smith