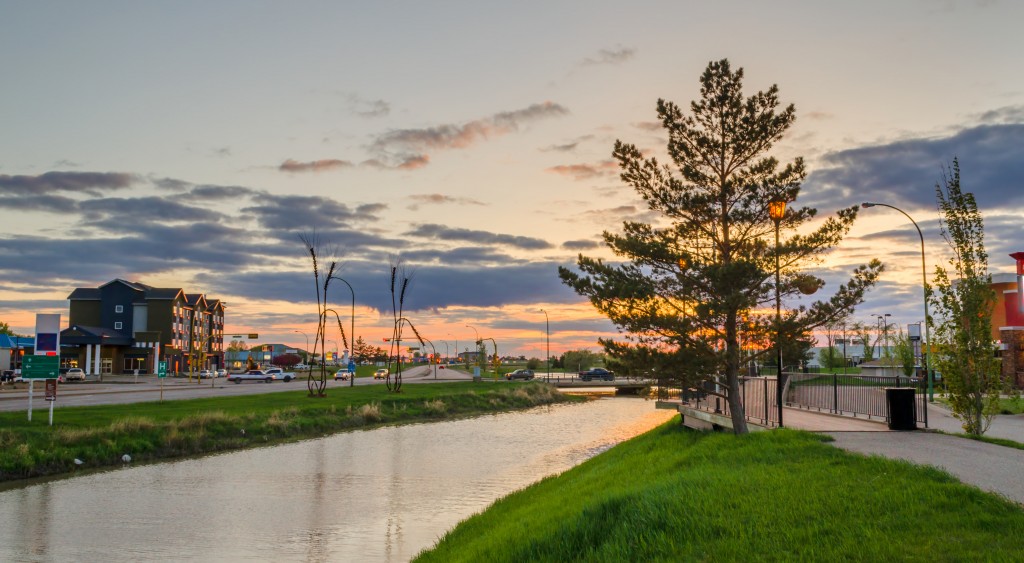 For the second year in a row, the best place to live in the Prairies is Weyburn, Sask., a town of 12,000 just over 100 kilometres southeast of Regina.
Weyburn, the 33rd best place to live out of 415 cities across Canada, calls itself "The Opportunity City!" And it lives up to its motto. Weyburn's average household income of $126,000 is the 50th highest in the country, thanks in part to an unemployment rate in March 2018 of 5.5 per cent.
Weyburn is also among the top 10 cities for affordability, with the average primary residence valued at $302,000. The recovery of the oil and gas industry has been good news for the community, where that industry and agriculture — it's the largest inland grain-gathering point in Canada — drive the economy.
---
PHOTOS:
---
Saskatoon, Sask. snagged the no. 2 spot in the Prairies, ranking 60th when compared to the rest of the country. Saskatchewan's largest municipality made the top 25 per cent of all cities in the population growth, commute, health and amenities categories. Saskatoon ranks 39th in the percentage of its population that commutes to work by bicycle, with the city installing bike racks on buses to encourage the practice.
Saskatchewan capital Regina ranked a respectable 97th place out of 415 cities across the country. Its best categories were amenities, population growth and access to health care, losing points for its crime rate. Regina's violent crime severity index, a measure of the seriousness of violent crime in a community, is among the bottom 25 in the country.
Winnipeg also lost points in the crime category, with a violent crime index even worse than Regina's. Overall, Winnipeg ranked 271, counting amenities, commute and population growth among its best categories.
The Best Places to Live ranks 415 cities across the country based on 10 categories: Wealth and economy, affordability, population growth, taxes, commute, crime, weather, access to health care, amenities and culture. For more information, please see the methodology page.