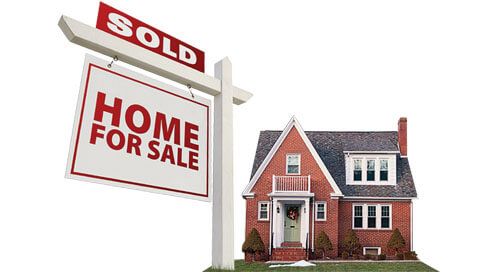 Toronto homebuyers and sellers didn't have to wait long. Less than a week after the federal Competition Tribunal ordered the Toronto Real Estate Board (TREB) to stop limiting access to home sales data, brokerages within the GTA went live with the coveted information.
In reality, however, some GTA brokerages never stopped publishing this data. 
According to CBC, at least two GTA brokerages and one Surrey, B.C. brokerage are primed and ready to release final sales data on MLS-sold homes. (Almost 90% of homes are listed on the Multiple Listings Service (MLS), which is a suite of services that enables a seller to market their property to multiple buyers in the open market.)
These potential early adopters, according to the CBC article, are:
Spring Realty
Realosophy
as well as, OneFlatFee (in Surrey, B.C.).
At the heart of the Competition Bureau's argument is that TREB, the real estate board that represents more than 40,000 real estate agents and brokerages that work in the GTA, stifles industry competition by restricting who gets full, easy access to housing market data. To increase competition within the real estate market, the Competition Bureau argued for open, easy access to housing data—data that lives on the MLS.
Right now, the ruling for more access to data only applies to TREB, but any change forced upon the country's largest real estate board will eventually prompt Canada's remaining 90 or so real estate boards to follow suit. This would eventually make real estate data an open, competitive market, allowing consumers to get access to sales data that is more in line with what is recorded and reported on Zillow.com listings (Zillow is an independent, online U.S. real estate database company that provides previous sales data for more than 110 million American properties.
Read more on how this ruling will affect homebuyers, sellers and realtor »
In recent years, more than a few tech-savvy brokerages were fined or denied access to MLS because they were publicly sharing sales data; now, with the new ruling, any brokerage or salesperson who opted to share this information should no longer receive threats or fines for sharing this data.
While the current number of brokerages and agents sharing this data is small, the list is expected to grow even as TREB and the Competition Bureau continue to work at ironing out the details of how and what is to be shared.
Still, for those interested, there are a few sites that offer sold data in the GTA. These include:
Sold Watch (also known as TOSolds.ca)
Home Intelligence
Josie Stern Team
According to TREB CEO, John DiMichele, the board is in discussions with its legal counsel regarding the Competition Tribunal's decision, however he is quick to point out that no order has been given, at this time. "The Tribunal has asked that both parties provide input to remedies," explained DiMichele.
The impact of this data is considered, by some, to be a bit of a game-changer. Not only will homebuyers and sellers now have access to the sales data on their street and neighbourhood, but there's a rumour that the public will also get access to how much commission was paid to each real estate sales agent that sold a home through MLS. Knowing how much other realtors are earning in your area may go a long way to helping a seller negotiate a lower sales commission when selling their home.
Read more from Romana King at Home Owner on Facebook »