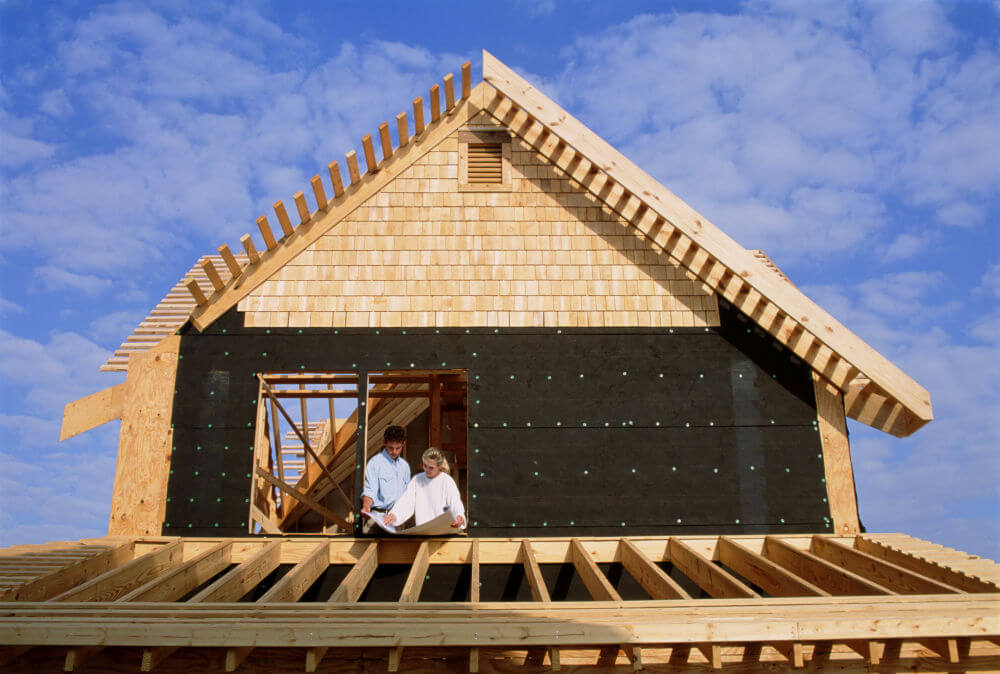 No one would blame you if you had a sudden case of cold-feet when faced with buying a pre-construction condo, townhome or single-family detached home these days. The sudden collapse and current legal entanglement of Urbancorp, one of Toronto's fastest growing developers, has highlighted the risks associated with buying new builds—risks not immediately apparent to the average homebuyer, but that can be mitigated and even avoided.
As highlighted in the recent Globe and Mail articles, Urbancorp buyers were surprised to learn that the money they'd invested into purchasing these pre-construction homes was not protected. Under the new home-warranty administrator Tarion Warranty Corp., only a fraction of this deposit money could be returned to the buyers of nine buildings impacted by Urbancorp's bankruptcy proceedings.
Like all builders, Urbancorp required buyers to pay a deposit in installments. To illustrate how this type of deposit can quickly creep up, let's assume a buyer is purchasing a $350,000 new-build condo. Upon signing of the contract, you'd have to fork out $5,000, with another $12,500 within 10 to 15 days—bringing your total invested deposit up to 5% within two weeks. It doesn't stop there. At the 30 day, 90 day and 180 day mark, you'd have to fork out another $17,500. So that by six months your total invested deposit is now $70,000.
Yet, under Tarion's deposit insurance program—created to protect homebuyers in the event a builder files for bankruptcy or significantly breaches the sales contract—insured deposits on condos are capped at $20,000, while deposits on freehold purchases are capped at $40,000. To put this in perspective, if you'd stuck your money in a bank and that bank had failed and filed for bankruptcy, you would've seen as much as $100,000 of your money protected under the Canada Deposit Insurance Corp. (CIDC) program (also created to protect investors in the event a banker insolvency).  
"[The compensation is] peanuts," told Alex Oren (buyer of an Urbancorp townhome) to the Globe and Mail. "Homes cost $1-million minimum in this crazy market and we pay such big down payments, the money has to be safe somewhere. This is an open door to steal people's money."
Sadly, the nine projects and more than 900 unit-holders that bought Urbancorp developments are now in a holding pattern: Waiting to see what the courts say about the bankruptcy and the mountain of debt facing Urbancorp and its CEO Alan Saskin. (If you're in this position, check out Tarion's page, dedicated to the Urbancorp situation, for updates and for next steps.)
But for potential pre-construction buyers there are some simple ways to protect your investment and your money, should you choose to go the pre-construction route.
Rule No. 1: When buying pre-built, get representation
For real estate brokers Brendan Powell and Melanie Piche (of the BREL Team), it came as no surprise that Urbancorp succumbed and filed for bankruptcy on April 29, 2016.
"Realtors have been expecting this for years," explains Piche. "Most of the realtors that work in Toronto's downtown core knew there were problems with Urbancorp and we've known for years that condos and townhomes by this builder were riskier. The buildings have had consistent and ongoing problems, and that's always a big red flag."
But for most buyers this type of industry insight isn't immediately apparent. So, Powell suggests getting representation through your own real estate agent. It may sound self-serving—the realtors make a commission on each sale—but it's actually sound, practical advice. "The builder's realtor doesn't represent or work for you, they work for the builder."
To get the best representation, seek out a realtor that is comfortable and knowledgeable about the type of pre-built you want and the area of the city you're interested in buying. That's because the devil really is in the details, when it comes to risks associated with pre-construction purchases.
Toronto real estate lawyer, David Strashin, knows this only too well. He confesses: "I'm not a big fan of pre-construction. The purchase agreement contains too many opportunities for the builder to amend and extend and that can cause a lot of stress and uncertainty."
For example, many builders are charged development fees by municipalities but pass these costs on to each purchaser. While this might be in the sales contract, many buyers are shocked at how quickly these extra costs add up. As such, Strashin suggests looking for a clause that puts a ceiling on how much extra can be charged once the building is complete. "Reputable builders will often put a cap on these costs." If not, lawyers or even realtors will often negotiate for a cap in favour of the buyer. "When we represent someone, we negotiate a ceiling on these costs, so our buyer isn't hit with an unexpected $30,000 fee before closing," says Piche.
Another issue, says Piche, is that builders could restrict assignment sales or rentals until 365 days after the building is incorporated (which is when a condominium becomes official and you take full legal possession of your unit.) "I've seen buyers who had to pay $20,000 to the builder just for the right to resell their pre-construction condo," said Piche. "Builders love all these terms, because they work in their favour. But, like most things in real estate, everything is negotiable. You just need someone to help you do your due diligence and avoid the surprises."
How to buy a condo
The Top 10 mistakes new home buyers make 
The key is to find the professionals that understand the type of construction you are purchasing, because they'll know and understand the rules and expectations and can pay attention to the details that matter—which is what you want when you're spending half a million dollars or more, said Powell.
Rule No. 2: Before buying, investigate the builder
Before making a commitment to buy, make sure you investigate the builder. "The golden rule in investing is that past performance isn't indicative of future returns, but in real estate this just isn't the case," said Powell.
By examining how satisfied previous buyers are in prior buildings, you can get an idea of the type of builder and the quality of construction you can expect. This, said Piche, goes a long way to alerting you to potential future problems. "If previous buildings have crooked baseboards, a long-list of owner-complaints, or the resell value isn't as high as other buildings in the area, then consider these red flags," said Piche. "It's a good indication of what to expect in the building you're about to invest in."
A quick search on HomeStars.com turned up a number of complaints from previous buyers of Urbancorp buildings, some going as far back as two years ago and many for the very buildings that are now part of the bankruptcy proceedings. For instance, Rod Freitas writes:
Worst builder ever by far, customer service is no help, they won't register your condo building for 2 years and the workmanship is horrible , do yourself a favour buy a home from a different builder !!!!!!!! Not one person in the 2 buildings near me is there a satisfied customer it's a shame there allowed selling new homes.
Your realtor should provide you actionable insight on both the building as well as the builder, said Piche. But she suggests going one step further: go to previously built developments, walk around and inspect the facilities and talk to current owners. "If you the builder didn't treat these buyers well, you can bet they won't treat you well," says Piche.
When talking to homeowners in previous developments, ask about delays, about customer service and communication, and ask how many change orders took place from when they first purchased to when they moved in. "If you start to see a pattern of problems, consider this a symptom of larger a problem," said Piche.
Rule No. 3: Now, go one step further
If your investigation alerts you to potential problems, but your heart is set on a specific pre-built unit by a potentially bad builder, then it's time to dig a little deeper.
While an online search may help shed light on the developer and the project, any real concerns should be addressed by conducting a court search and a search for liens.
A lien is when a creditor (someone who is owed money) goes to court and registers an interest in an asset. That's a fancy way of saying that they become legal owners of any value in the asset, in an effort to collect a debt owed by the asset owner.
For instance, a lien search against Urbancorp shows that New Generation Marin Inc., a drywall company in Woodbridge, Ont., registered a lien in March 2016 for $189,068.80, among others. In Ontario, you can pay $8 to search for liens online against any company or individual.
For a court search, go to Canadian Legal Information Institute site and search using the developer's name or the name of the CEO. When I typed in Urbancorp, I got a page of court cases, some dating as far back as 2007, and most involving Urbancorp in some dispute over non-payment of money owed.
Rule No. 4: Put up a fight
But, what if you did all this due diligence and you still find yourself in a building with issues?
Most buyers assume that all new-build lofts, condos and homes are covered by a provincial warranty, but this isn't the case. Only three provinces—B.C., Quebec and Ontario—make warranty coverage mandatory—making it illegal for a builder to erect a residential new-build construction without registered with Tarion. (Keep in mind, in other provinces, where the warranty program isn't mandatory, builders can simply opt out of coverage. Often they'll try to convince homeowners that they're saving them the registration costs.)
But even with this mandatory coverage, make sure you get your new home warranty in writing. If you're unsure, go online to determine if your builder is registered with a provincial regulator as a new home builder. This is particularly important for loft or condo conversions—residential units constructed inside an existing building shell. In such situations, new-build warranties often don't apply.
Once you've established that you have a warranty, start to familiarize yourself with the coverage and the due dates. Because to get effective recourse you'll need to be proactive.
For example, your builder must list all critical dates of the building process in the purchase agreement and contract. If the builder misses these critical dates and requires an extension, a buyer can either agree and seek compensation, or simply get out of the deal. This wasn't always the case.
In 2001, Keith Markey bought a unit in a soon-to-be constructed condominium tower in downtown Toronto. His initial possession date was Nov. 30, 2002. But as the date approached, the builders started to send him letters notifying him of delays. Markey's possession date was extended six times before he was finally able to move in. Markey took the builder to court and in 2006, Tarion was compelled to create stiffer rules and regulations regarding the extension of possession dates.
Another big problem is new condo or townhome owners will get to move into their unit, but can't take possession—full legal ownership—until three, six, nine or even 23 months later. Piche explains that in Ontario, builders have roughly two years to register and incorporate a new building; during this time unit-owners must pay an interim mortgage—the monthly fee based on the mortgage terms you negotiated with a bank—but this money isn't applied to your actual mortgage and is instead kept by the builder as a form of rent.
It's quite common in new builds to have a delay between the possession date and the ownership date, says Strashin. The delay is known as "interim occupancy" because you can live in it, but you won't legally own it. During this time, the developer must satisfy all permit requirements by the city before they can officially register the building and pass ownership on to you. (Quite often the builder isn't actually finished building the complex during the interim occupancy period, so you should also expect construction noise, dust and delays.) "There's a lot of litigation when it comes to new construction and missed deadlines. "Thing is these building dates are more aspirational than realistic," says Strashin.
When in doubt, seek out legal advice. For more on what to expect when buying a pre-construction condo, please read Powell and Piche's excellent blog on the topic, which offers 10 tips for prospective buyers. Also, familiarize yourself with how to lodge a complaint with Tarion (for more information go here).
Still, more bad news for Urbancorp buyers
As for the Urbancorp buyers mixed up in this mess, it doesn't look good. According to a Globe and Mail article by real estate reporter Tamsin McMahon:  
Toronto housing developer Urbancorp is pushing ahead with a corporate restructuring under creditor protection, saying it owes millions to major banks, home buyers and investors in Israel even as its projects require "tens of millions" more to complete.

In a series of reports posted on the website of Urbancorp's trustee, KSV Advisory Inc., the company said 22 of its subsidiaries were filing for court protection under the Companies' Creditors Arrangement Act. The move comes less than a month after Urbancorp formally warned creditors that it is insolvent, saying several of its projects were experiencing major cash-flow issues.

"The projects require significant capital in order to be developed," Urbancorp's trustee wrote in a May 13 report published on Monday. "The group is in need of funding and will be unable to generate positive cash flow until the projects are advanced. … There are substantial amounts owing to creditors."

The company owes at least $40-million to major lenders including $4.4-million to Toronto-Dominion Bank, $7.4-million to Atrium Mortgage Investment Corp., $1.1-million to Canadian Imperial Bank of Commerce and $27.3-million to Bank of Nova Scotia as part of a $225-million construction facility it shares with First Capital Realty for a mixed-use joint venture known as Kingsclub.

It appears to owe about $46-million to creditors related to its joint venture with Mattamy Homes to develop more than 1,100 homes in Downsview Park. That includes $22-million to Parc Downsview Park. Ltd., a federal Crown corporation that was transferred to Canada Lands Company Ltd. to sell off the former military base to the private sector. Urbancorp, which owns 51 per cent of the project, and Mattamy purchased the site last June.

Those figures do not include more than $100-million owed to other creditors of the insolvent companies, along with three other Urbancorp subsidiaries and company chief executive officer Alan Saskin, who have independently filed for court protection.

They also do not include the roughly $64-million Urbancorp raised from investors in Israel in December. Of that, $46-million went to pay existing secured lenders, while another $12-million went to pay loans to other Urbancorp projects not related to the Israeli financing, as well as general expenses. Urbancorp's Israeli bonds have since stopped trading on the Tel Aviv Stock Exchange. KSV said it is working with a court-appointed trustee for Israeli bondholders.
Ask Home Owner columnist Romana King your real estate question »
Read more from Romana King at Home Owner on Facebook »