Q: I am hunting for a Realtor and noticed a vast number of designations out there. Most of them begin with the word accredited or certified. Which designations should I be looking for while searching for a Realtor?
— Jason, Toronto
---
Laurin Jeffrey is a Toronto-based realtor who specializes in lofts and unique properties:
To be honest, none.
These designations are simply letters we can attach to our name after completing a course or program. But don't be fooled: More designations doesn't necessarily mean better.
Talk to people; get recommendations from friends and family; look for signs in your neighbourhood; interview actual, practicing Realtors.
You will get a lot further this way than by looking for letters on business cards.
Read more: Find the perfect real estate agent »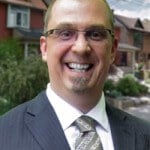 Laurin Jeffrey is a realtor with Century 21 Regal Realty Brokerage. He's a history geek and photographer and specializes in lofts and unique properties. He can be found online at www.jeffreyteam.com.
---
Romana King, senior editor and real estate specialist at MoneySense:
With all the designations and terminology used by various agents and brokers in the real estate marketplace, I'm not surprised you're asking this question Jason. And, to Laurin's credit, most designations really shouldn't matter to you, as a buyer or seller of residential real estate.
Still, there are a few terms that are key to the industry—and knowing what those designations mean can certainly help you negotiate the best real estate representative for your needs.
My agent versus the legal agent
Most people use the term "agent" to describe the individual real estate professional that's assisting you in your property transaction. But that's not technically the correct use of that term. Legally speaking, the term "agent" describes the brokerage—the company that the Realtor works through. This company is actually the legal entity representing you as either the buyer or seller. It's a relationship that's formalized by signing a contract—either a Buyer's Representation Agreement (BRA) or a Listing Agreement—and is known as the "agency relationship." That means your "agent" is actually the brokerage, who is represented by the individual Realtor.
The individual Realtor is known as a real estate salesperson or broker. This is the person who represents you during the home buying or selling process. They are tasked with explaining each situation and have a fiduciary responsibility to advise you, based on your best interests.
Both salespeople and brokers are also known as real estate professionals—individuals who pay dues to their provincial council and who are subject to regulation under the Real Estate and Business Brokers Act, 2002. As professionals, salespeople and brokers must be employed by a real estate brokerage and must be registered with their provincial Real Estate Council, in order to legally trade in real estate in their home province. The difference between a salesperson and a broker is that people who opt to get the broker designation take additional courses that teach them aspects of brokerage and team management.
As for the various designations on those business cards: It's just a matter of personal preference. While, there's nothing wrong with a professional choosing to highlight their areas of expertise or their chosen educational background, the real key to finding the right Realtor to work with is to look for registered professionals and then do your due diligence.
For a rundown of real estate designations, see the U.S.-based National Association of Realtors cheat-sheet.
Romana King is the senior editor and real estate specialist at M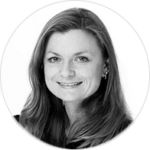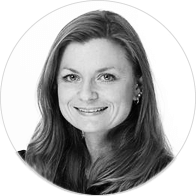 oneySense. She is also a licensed real estate sales agent. Follow her on Twitter (@RKHomeowner) or on Facebook. If you have real estate concerns or questions, please email Romana directly at [email protected]
Ask a Real Estate Expert: Ask our experts your property or real estate question »
---
Read more from Romana King at Home Owner on Facebook »