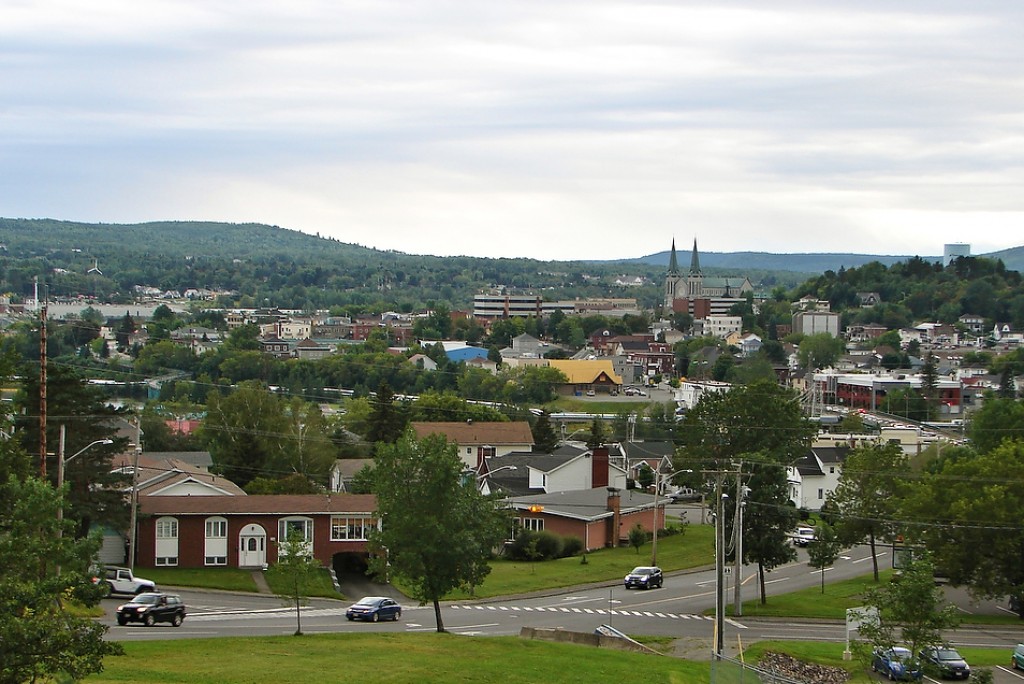 Let's face it — no one moves to Canada for the weather. The winters are long, cold and snowy. The summers can get downright fiery. And for those of us on the coast or near bodies of water, it rains — a lot.
But there are certainly some parts of the country with better conditions than others. And we've got a list of cities where the weather is, well, the least terrible.
In rainy B.C., consider Kamloops, where you can expect precipitation just 106 days a year. In the cold prairies, Moose Jaw, Sask. boasts a not-too-shabby 115 days with a high above 20C in an average each year.
---
PHOTOS:
---
It's hard to avoid the snow in Quebec, but in l'Assomption, and nearby Lavaltrie, just north of Montreal, you only have to deal with precipitation an average of 137 days a year. Likewise, in rainy Atlantic Canada, Edmunstun, N.B. is the closest thing to warm and dry.
To rank the cities with the best weather, we look at Environment Canada's climate normals data, which are based on three-decade averages of statistics on temperature and precipitation. Living through a drought brings as many problems as living through a constant deluge of rain, so we reward cities that have few rainy days, but a total amount of rainfall that's as close as possible to an ideal of 700mm. We also reward cities with lots of days with a minimum temperature above 0C and a high temperature above 20C.
The weather is worth 10 per cent of the main Best Places to Live ranking. For more information, please see the methodology page.
---
The Top 10: British Columbia
| Rank in B.C. | City | Province | Annual days with rain or snow | Annual days above 20C |
| --- | --- | --- | --- | --- |
| 1 | Kamloops | BC | 105.58 | 131.99 |
| 2 | Summerland | BC | 119.2 | 129 |
| 3 | Penticton | BC | 119.22 | 128.98 |
| 4 | West Kelowna | BC | 119.9 | 123.8 |
| 5 | Vernon | BC | 135.78 | 107.54 |
| 6 | Lake Country | BC | 131.4 | 115.4 |
| 7 | Coldstream | BC | 140.5 | 121.9 |
| 8 | Kelowna | BC | 136.64 | 123.46 |
| 9 | Salmon Arm | BC | 137.96 | 104.5 |
| 10 | Nelson | BC | 162.53 | 115.19 |
The Top 10: Alberta
| Rank in Alberta | City | Province | Annual days with rain or snow | Annual days above 20C |
| --- | --- | --- | --- | --- |
| 1 | Medicine Hat | AB | 94.73 | 120.41 |
| 2 | Lethbridge County | AB | 105 | 112.1 |
| 3 | Brooks | AB | 92.41 | 115.39 |
| 4 | Foothills No. 31 | AB | 110.7 | 95.3 |
| 5 | Okotoks | AB | 110.67 | 95.3 |
| 6 | Calgary | AB | 111.77 | 87.21 |
| 7 | Strathmore | AB | 111.77 | 87.21 |
| 8 | Chestermere | AB | 111.8 | 87.2 |
| 9 | Rocky View County | AB | 111.8 | 87.2 |
| 10 | Airdrie | AB | 111.8 | 87.2 |
The Top 10: The Prairies
| Rank in the Prairies | City | Province | Annual days with rain or snow | Annual days above 20C |
| --- | --- | --- | --- | --- |
| 1 | Winkler | MB | 102.7 | 108.8 |
| 2 | Selkirk | MB | 89.89 | 102.09 |
| 3 | St. Andrews | MB | 102.1 | 106.5 |
| 4 | Moose Jaw | SK | 110.16 | 115.14 |
| 5 | St. Clements | MB | 101.3 | 105.4 |
| 6 | Portage la Prairie | MB | 97.71 | 104.45 |
| 7 | Springfield | MB | 121 | 102.2 |
| 8 | Estevan | SK | 116.39 | 113.46 |
| 9 | Winnipeg | MB | 125.34 | 109.65 |
| 10 | Steinbach | MB | 111.06 | 106.62 |
The Top 10: Ontario
| Rank in Ontario | City | Province | Annual days with rain or snow | Annual days above 20C |
| --- | --- | --- | --- | --- |
| 1 | Thorold | ON | 119.7 | 115.3 |
| 2 | Toronto | ON | 145.49 | 117.23 |
| 3 | Oakville | ON | 117.55 | 107.18 |
| 4 | Uxbridge | ON | 143.1 | 118.74 |
| 5 | Mississauga | ON | 126.19 | 102.78 |
| 6 | Brampton | ON | 145.94 | 122.26 |
| 7 | Burlington | ON | 135.77 | 125.32 |
| 8 | Kingsville | ON | 129.3 | 123.7 |
| 9 | Leamington | ON | 129.33 | 123.67 |
| 10 | Vaughan | ON | 137.43 | 116.77 |
The Top 10: Quebec
| Rank in Quebec | City | Province | Annual days with rain or snow | Annual days above 20C |
| --- | --- | --- | --- | --- |
| 1 | L'Assomption | QC | 137 | 113 |
| 2 | Lavaltrie | QC | 137 | 113 |
| 3 | Mercier | QC | 139 | 117 |
| 4 | Saint-Charles-Borromée | QC | 127 | 113 |
| 5 | Joliette | QC | 127 | 113 |
| 6 | Sorel-Tracy | QC | 148 | 113 |
| 7 | Gatineau | QC | 161 | 117 |
| 8 | Westmount | QC | 163 | 117 |
| 9 | Mont-Royal | QC | 163 | 117 |
| 10 | Saint-Constant | QC | 163 | 117 |
The Top 10: Atlantic Canada
| Rank in Atlantic Canada | City | Province | Annual days with rain or snow | Annual days above 20C |
| --- | --- | --- | --- | --- |
| 1 | Edmundston | NB | 128.33 | 92.6 |
| 2 | West Hants | NS | 134.8 | 99.2 |
| 3 | Kings, Subd. A | NS | 134.8 | 99.2 |
| 4 | Kings, Subd. B | NS | 134.8 | 99.2 |
| 5 | Riverview | NB | 143.7 | 91.8 |
| 6 | Fredericton | NB | 148.93 | 104.38 |
| 7 | Paradise | NL | 209.9 | 45.5 |
| 8 | Mount Pearl | NL | 209.9 | 45.5 |
| 9 | Moncton | NB | 160.77 | 99.12 |
| 10 | New Glasgow | NS | 158.7 | 89.25 |