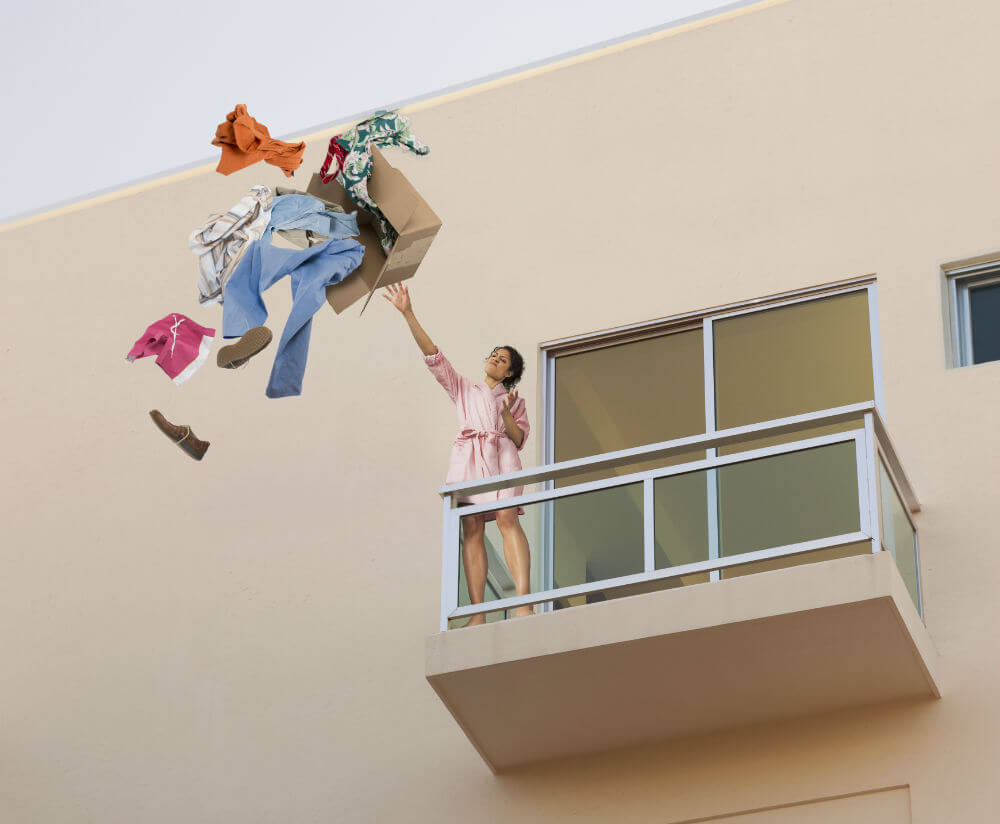 To get you motivated to get rid of your clutter, consider these four tips for sorting your stuff:
#1. Write a must-have list.
Actually sit down and write a list of all the items you love and can't live without.
In this first step, it's important you don't walk around your house listing items. The purpose is to really allow your mind to settle on those items that are most important. If you can remember it, and it's important to you, then put it on the list.
#2. Set a three month deadline.
Setting goals and deadlines keeps us on track. By setting a three month deadline you leave yourself enough time to accomplish the task of decluttering without feeling pressured or rushed. Remember, this is about eliminating stress in our lives!
#3. Sort into piles.
You'll never make your three month deadline if you leave the sorting to the last minute, so commit to setting aside time each day to organize your belongings. And don't get stuck on the notion that you actually have to make piles. If you don't like the idea of stuff piling up, consider dedicating a room to the sorting, or use plastic bins, or sticky notes. The idea is to sort all your items into categories: Keep, Sell and Charity.
If the task seems daunting, start in a room that will have fewer emotional attachments, such as the kitchen. For instance, you probably won't get teary-eyed over donating a spatula (or two, or three!) or a set of mixing bowls. Once you make a start it will be easier to move on to other areas of the house.
The rules change a little bit when it comes to tackling paper. Considered 'Enemy #1' paper can often overwhelm the best of intentions. Rather than tackle an entire stack, consider doing a little bit each day. By setting a time limit, say one or two hours you limit your exposure to the overwhelming task of sorting through papers. Also, don't create new piles. Instead, find homes. Sort out all important documents and file them accordingly either in folders or hole-punched in binders. That means every time you pick up a piece of paper you should decide exactly where it needs to go: in the garbage, in a binder or file folder, or the "deal with it now" pile.
By the end of three months every item in your home should be allocated to one of three categories: Keep, sell or charity.