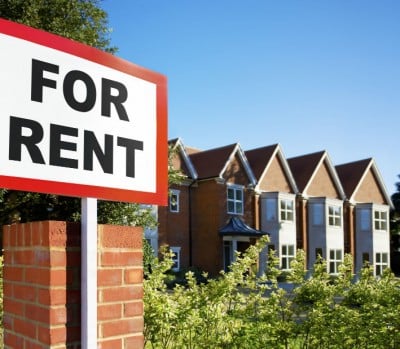 Q: I have purchased a new home and have moved into it. I have finished part of the basement into a legal suite. I have not rented it out yet. My question is, if I rent the suite out will I be able to claim the primary residence tax exemption when I sell my home?
—Donna and Gerry
A: Congratulations Donna and Gerry on both your new home and becoming landlords! What exciting steps to take towards your personal financial goals.
Before we launch into an answer, it's good to recap what taxation issues arise when it comes to property. In general, all Canadians must pay capital gains tax on real property when it is sold. The gain portion is the difference between the purchase price and your sale price (assuming it went up). This applies to all real property sold in Canada. However, for your principal residence, you can use the capital gains exemption to avoid having to pay the capital gains tax owed. It's known as primary residence tax exemption (or PRE in finance-speak) and it's one of the most powerful and advantageous tax-planning tools we have as Canadians. It allows us to shelter 100% of the profit we earn when we sell our primary home. This can be substantial, particularly for people that bought a house decades ago prior to the massive increases in real estate values across most of this country.
READ: Is my ex-wife entitled to half the principal residence?
With respect to your situation, the Canada Revenue Agency does recognize situations where a primary residence is partly rented. For instance, the CRA will impose a divided use rule for properties that are equally divided into personal and rental units, such as a triplex. In this situation, the CRA recognizes that you would "ordinarily inhabit" a third of the triplex as your primary residence while renting out the remaining two units. As a result, the CRA should allow you to tax-shelter a third of the profit earned when you sell the complex. Better still, the CRA should consider the rental income ancillary to your personal use, meaning the profit on the complex is taxed as a capital gain and not as business income. Keep in mind, that you must report all the rental earnings in each tax year and pay the required income tax on these earnings. You may declare expenses, such as maintenance, as a tax deduction to help reduce the income that is considered taxable.
In your situation, however, the home isn't equally divided, so it is harder to determine exactly how much is used for personal use and how much is used to earn a secondary income. In this situation, the CRA states that as long as there were no structural changes to the building to accommodate the rental and as long as you do not claim the capital cost allowance on the units or buildings, the home can still qualify for the principal residence tax exemption.