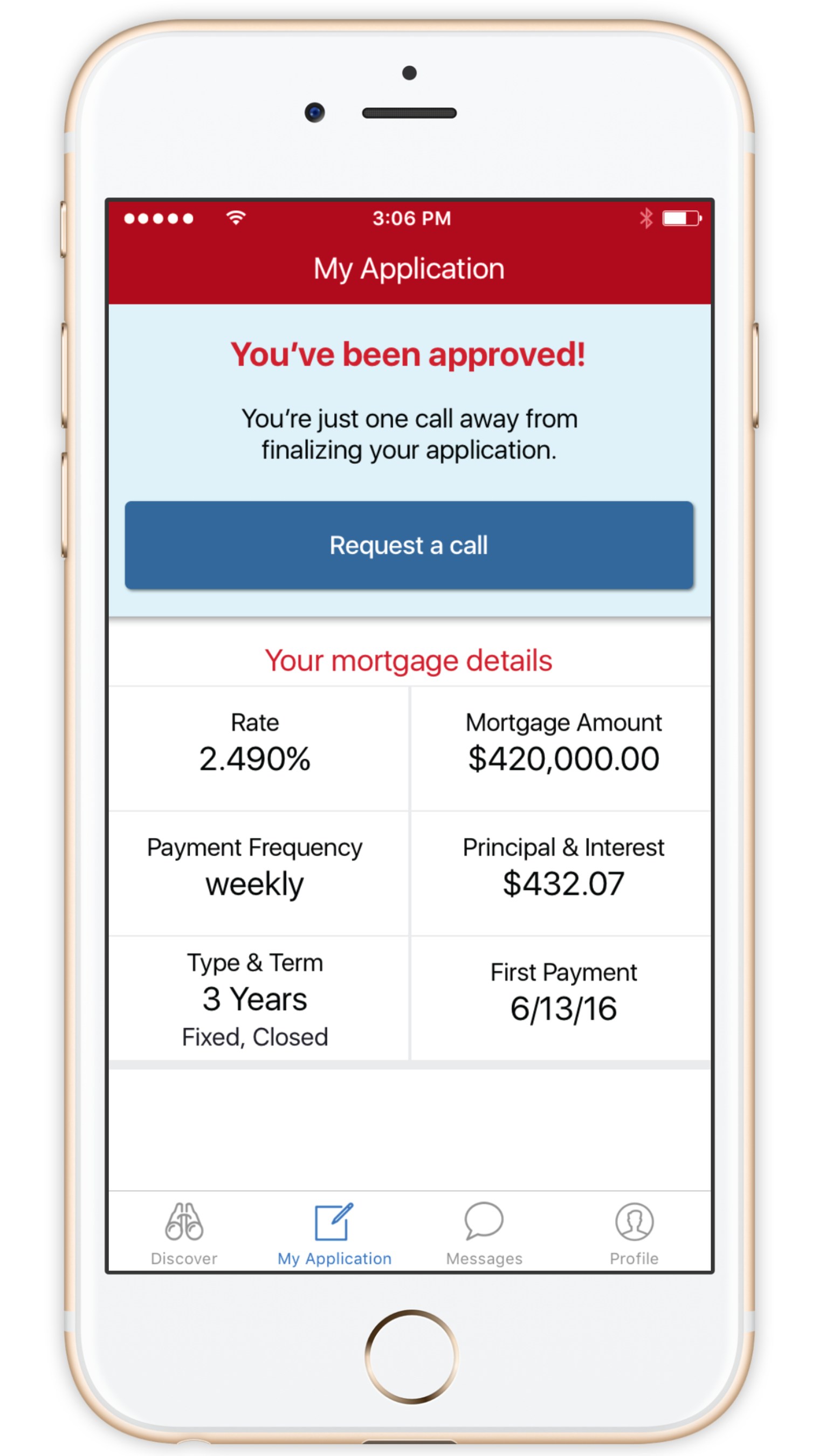 If you're not a fan of heading to your bank branch to apply for a mortgage, CIBC has got a solution for you: just tap your iPhone.
CIBC's new Hello Home app, available in the App Store, allows you to apply for a mortgage without ever meeting another human being. You'll still need to submit the usual financial documents, of course, but this can be done by taking a photo of them through the app. When you have a question or problem, you can use the in-app messaging function to talk to a mortgage specialist. All of this, CIBC reassures, is secure.
Understanding how mortgage payments work »
Users will be offered "special in-app mortgage rates" and you don't need to be a CIBC customer to apply.
CIBC's mortgage app will certainly eliminate the time it takes to visit a bank branch and fill out paperwork, but Hello Home won't actually speed up your mortgage approval process. That approval will still take about a week (sometimes longer) and, according to CIBC's FAQ page for Hello Home, still goes through the same verification checks as a regular CIBC mortgage application process.
If you've already got an existing CIBC mortgage, you'll also be able to refinance it through Hello Home. When you've finished applying, you contact the mortgage specialist who's been assigned to you through the in-app messaging, and they will formally process your refinance application.
Scott Ingram, a Toronto realtor and Chartered Professional Accountant, doesn't see any major value in the app for consumers beyond the discounted mortgage rate offers. He points out that after using the app once, you probably won't need it again until your mortgage is up for renewal.