Q: I'm buying my first home—a starter home—that I plan to live in for the next five to seven years. How do I know which mortgage is right for me?
— Housing Newbie, Toronto 
---
Answer from Robert McLister, mortgage planner with Ratespy:  There are endless mortgages to choose from so get one-one-one advice when you can. In the meantime, here are four quick tips:
#1.  If you plan to live in the home for five-plus years, then portability (i.e., being able to move the mortgage to a new property without penalty) is less important. But people's plans change so don't ignore porting features altogether. The best portability options afford you:
         → The lender's best rates if you need to add money to the mortgage (helpful if you upgrade to a more expensive home)
         → More time to close your new mortgage after your old home sells (look for 60 days minimum).
#2.  If you don't foresee moving, refinancing or making big prepayments in the next five years, consider low-frills mortgages. You'll get a cheaper rate in exchange for smaller prepayment privileges, bigger prepayment charges (aka, penalties) and/or a restriction on refinancing with other lenders before your renewal date. 
#3.  Most first-timer buyers choose a 5-year fixed rate because their finances don't allow for much interest risk. But if you're financially stable, have great credit and save at least 5% of your income each month, consider shorter fixed terms and variable rates. In our low-rate environment, they'll give you extra savings.
→ If you do go variable, look for one that keeps your payment the same regardless of interest rate fluctuations. It's easier for budgeting and gives you peace of mind if rates start climbing.
         →  If you can't decide between fixed or variable, check out a hybrid mortgage. Hybirds let you split your mortgage into two different rates (e.g., half fixed and half variable). They're a great way to take advantage of lower rates while still protecting yourself if rates climb.
For more tips, have a peek at this mortgage checklist.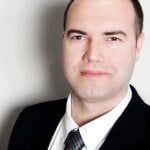 Robert McLister is a mortgage planner at intelliMortgage and founder of RateSpy. You can follow him on Twitter at @RateSpy.
---
Answer from Walter Melanson, lead analyst at PropertyGuys.com: Determining the mortgage that works best for you can be overwhelming—especially when you are doing this all for the first time. Mortgage brokers are a great resource and often work with upwards of 30 lenders to help get you the best mortgage for your lifestyle.
As the mortgage brokers at PropertyGuys.com like to remind me, there are a lot of factors to consider when getting your first mortgage. For instance, do you know exactly what is coming out of your bank account each month, or do you have enough income flexibility to weather a variable rate mortgage option? Also, answer some of the tougher questions: What would happen if I lost my job, or my family circumstances were to change? Also consider how fast you want to pay down your mortgage, as not all mortgages allow you to prepay.
The right mortgage will be a combination of flexibility and predictability, particularly when you are first entering the exciting world of homeownership.
Walter Melanson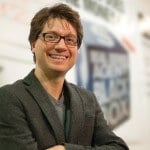 is the co-founder and lead analyst at PropertyGuys.com, Canada's largest private sale franchise network. A background in finance, economics and technology, Walter's true passion lies in building a more modern approach to buying and selling real estate.
---
Answer from Nawar Naji, mortgage planner with Verico: The Mortgage Wellness Group: To determine which mortgage is right for you, it's important to complete a budget with cash flow analysis and to conduct a mortgage stress test. This stress test helps you determine the impact of rising rates on your cash flow and lets you see when and if there will be a problem in the future—before it actually becomes a problem. By analyzing your budget and stress testing your mortgage payments, you will have a better idea of how much mortgage you can realistically afford, and this is a large part of picking the right mortgage for you. 
Nawar Naji is a licensed mortgage broker with Verico: The Mortgage Wellness Group in Toronto, Ontario. He has been brokering since 2007, helping clients finance homes and investment properties.
---
Ask a Real Estate Expert: Ask our experts your property or real estate question »
---
Read more from Romana King at Home Owner on Facebook »