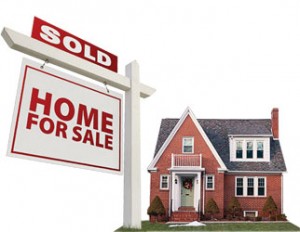 Like many Torontonians, Dave Pearce and his wife Jennine Profeta are struggling to find an affordable home. They currently live in a one-bedroom apartment with their infant son and it's getting cramped. "We need more room, and soon," Pearce says. In the city's highly competitive real estate market, where bidding wars are still common, home ownership has so far been unfeasible for the couple. But after a decade of staggering growth, the housing market in many Canadian cities is starting to cool—a trend economists and real estate experts suggest will continue through 2014. Prospective buyers like Pearce and Profeta are smelling opportunity, but they're not sure how to take advantage. "If there's a downturn coming, what's our best strategy?" Pearce wonders.
Let's be clear: despite what some in the media would have you believe, Canada's housing market is not at the edge of a cliff, ready to plunge into free fall. "There are articles saying we're going to have the same kind of crash we had in the United States, but that's not going to happen," says Jane Londerville, a real estate and housing adviser at the University of Guelph.
James McKellar, academic director of the Real Property Program at York University's Schulich School of Business, is even more blunt. "First of all, there never was a housing bubble. So it hasn't burst, because it never existed."
But even if we're not headed for an implosion, pundits generally agree we're returning to a balanced market in which the interests of buyers and sellers are aligning—especially in Toronto and Vancouver where homes cost 4.3 to 7.1 times the average family income, respectively. By comparison, averages for other major real estate markets like Calgary and Ottawa-Gatineau are 2.9 and 3.4, respectively.
Prior to the 2008 global financial crisis, a strong economy, low interest rates and looser lending criteria sparked a rapid appreciation in the value of homes. But recent government interventions have returned some of the rules to normal, says Toronto real estate lawyer Alan Silverstein. Buyers can't borrow 100% any more, and the maximum amortization is back at 25 years, down from 35. "It's taken out the people who shouldn't have been in the market. It's brought a degree of sanity back but it hasn't killed the golden goose."
Like many Canadians, you're probably wondering what all this means if you're looking to enter the housing market, sell your home, trade up to a bigger residence, or downsize to a condo. MoneySense will help you navigate all of these scenarios and show you how to profit from the changing nature of Canada's housing market.
Feels like the first time
The most obvious consequence of a decline in house prices is greater opportunity for first-time buyers like Pearce and Profeta. "Young people are having a tough enough time with getting jobs and earning money, but to see home prices going up at such a rapid clip has been really disconcerting," says Toronto fee-for-service adviser Jason Heath. "Now, young people will feel like they're getting less and less behind, and that it's not an impossible dream to own a home."
Sonya Gulati, a senior economist with Toronto-Dominion Bank, says we could see a slow 10% decline in house prices in Toronto, Vancouver and Montreal by the end of 2014. "We think those cities are the ones most overvalued." As of September, year-over-year housing prices were already down 3.8% in the Greater Vancouver Area, according to Gulati. Toronto is now starting the same downward trajectory, she says, despite roughly an 8% increase in sales over the same period. Montreal is following the same pattern, too.