Q: What should we expect in 2016, when it comes to Canada's housing and mortgage market? What advice or warnings would you give to buyers, sellers, current home owners and real estate investors?
---
Answer No. 1: 2016 is going to see more of the same. We have seen huge sales numbers and high prices for years now, and there's nothing in the cards that will cause this to change. We might get a small mortgage rate hike, due to the U.S. Fed raising rates and our weak dollar, but it will be a small bump. And with rates as low as they are currently, it won't mean much to the average buyer.
But buyers panic easily and the thought of higher mortgage rates combined with higher down payments (set to take effect on Feb. 15, 2016)  might cause them to rush in to the market and cause a minor sales frenzy. We've seen it before and there is always a surge in sales in the months leading up to a major change.
For those buyers hoping for a bit of a slowdown, due to down payment changes and possible rate changes, keep in mind once the dust has settled on these events, we crash headlong into the spring market. As always, March and April will see a ton of sales and prices will go through the roof. Historically, these are the busiest house buying months and prices can spike as much as 10% higher in these months compared to December sale prices.
As for sellers, it's always about timing. If you can wait then hold off and get your property on the market in March or April, during the wait peak feeding frenzy. If you're buying as well, it will be a bit tricky to time both transactions. Still, if you're selling in this year's market, you're still in the driver's seat, at least in Toronto.
Investors are also in the catbird seat. The rental market is tight as vacancy rates still hover in the mid-1% range. Buying any property to rent out continues to make sense, as long as you have a large enough down payment to ensure that rent covers expenses. I do still prefer multi-unit houses over condos as houses are better at holding their value and appreciating over time.
If, however, your keen on buying a condo to rent out, I'm still bullish on east end properties. Condos east of Yonge Street have almost caught up to the west end and downtown prices but there's still a slight discount. Areas to check out include the Canary District, East Bayfront to North Keating, Regent Park and Riverside and don't forget the strip between Sherbourne and Broadview. Personally, I think the option to get in at a pre-sale is best.
This said, I think any decision to buy or sell property should first start with a long hard look at your balance sheet. Take time to consider what you need and don't need. Pay off some debt. The less you owe, the happier you will be.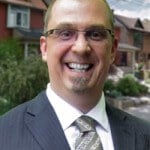 Laurin Jeffrey is a realtor with Century 21 Regal Realty Brokerage. He's a history geek and photographer and specializes in lofts and unique properties. He can be found online at www.jeffreyteam.com.
---
Answer No. 2: We recently conducted a survey of our franchise owners across the country, asking this very question. The overall results showed optimism about Canada's housing market, as well as an increase in thirty-something buyers and a decrease in bidding wars.
According to our survey, Canadians between the ages of 30 and 39 will be the most active in the real estate market this year simply because in many overheated markets, like Toronto and Vancouver, buying a property is largely out of reach until you are established in your career and often with a partner. Even then, it's still not a guarantee for many couples.
For that reason, I think many young people will receive shadow loans from their parents in order to compete with rising house prices in some markets. That said, we're also noticing a shift in sentiment by millennials, many of whom are expressing a desire to explore and travel as opposed to buy a house and plant roots like their parents did.
Two-thirds of our franchisees also felt that bidding wars will become less common in major markets, such as Toronto and Vancouver—which is great news if you're in one of Canada's hot markets.
There's no doubt that interest rates will rise. We've already seen some banks raising mortgage rates from the all-time low we've experienced in 2015.
Our advice to buyers would be to make sure you understand the implications of a change in mortgage rates and what that will mean for your monthly payments. A house you can comfortably afford today may not fit as well into your budget when rates rise. A trusted mortgage broker or financial advisor can help you with this.
While many markets are still hot with rising prices, there are a lot of markets across the country that are cooling. Buyers should always be savvy in understanding the true cost of selling a property. Real estate programs that don't charge a commission are an attractive solution for most homeowners, and become an even more practical choice when faced with a declining or slower market scenario.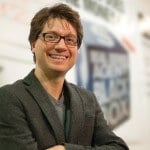 Walter Melanson is the co-founder and lead analyst at PropertyGuys.com—Canada's largest private sale franchise network. With a background in finance, economics and technology Walter's true passion lies in building a more modern approach to buying and selling real estate.
---
Answer No. 3: With the commodity crash decimating Canada's growth outlook, long-term inflation expectations have plunged. Since mortgage rates are so tied to inflation, there's a good chance they'll stay rock bottom again in 2016.
Unfortunately, mortgage rates won't be as low as they could be. Investors concerned about risk, as well as new government rules, will force lenders to pay extra to raise mortgage capital. On top of that, as market rates fall further, lenders will make less per mortgage because they can't lower deposit rates below zero (well, theoretically they can but it won't happen this year).
As a result, the degree of rate discounting will be smaller in 2016. Absolute mortgage rates may still fall, just not as much as other market rates.
These generational low interest rates should keep the housing market afloat in Canada's top cities. That's the good news. The bad news is that oil producing provinces won't fare as well. Job losses will cause more people to lose their homes, weaker home prices and more lender losses.
On the topic of rates, if you're financially stable, it's the perfect time to look at cheaper shorter term mortgages, and a great time to ride out a variable-rate mortgage if you already have one. There's no rush to lock in, and won't be until the 5-year government bond yield hold above 1.20% (see chart below).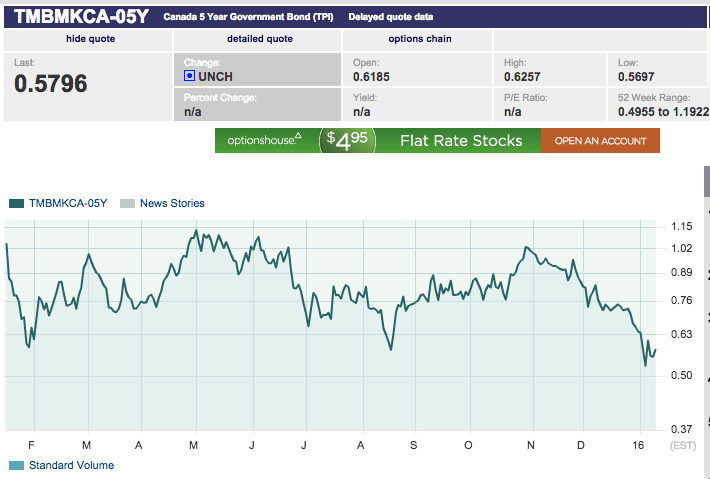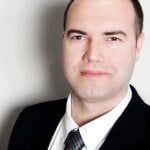 Robert McLister is a mortgage planner at intelliMortgage and founder of RateSpy. You can follow him on Twitter at @RateSpy
---
Ask a Real Estate Expert: Ask our experts your property or real estate question »
---
Read more from Romana King at Home Owner on Facebook »