Q: We plan on selling our home next spring but, sadly, we weren't able to get the landscaping planted before this year's frost. Are there any plants or softscaping ideas we can complete during the still-cool month of March (we live in the Greater Toronto Area) that will enhance the curb appeal of our house in April, when we list the home for sale, but won't die because of the still cold weather?    — M & R, Whitby, Ont.
---
Answer No. 1: It really depends on the weather. If spring comes early, you can always get planting before you list. If winter is still hanging around, there is little you can do about adding some in-ground greenery. But that doesn't mean you can't help your home's curb appeal. Make sure the snow is cleared and everything is ice-free. Try to avoid ugly grey mounds of snow and slush around your property—they simply do not look good. Also, keep porches snow-free; a good, stiff broom is excellent for that. Add some attractive mats, both inside and out, for snowy boots. Also focus on nice lighting outside the home, making sure the fixtures are in good condition and all bulbs work. To give your home a nice, soft, warm feel, use 60 watts bulbs. Planters can be filled with birch branches or other non-living arrangements. And remove all your Christmas or holiday decorations—it just looks too outdated once March rolls around.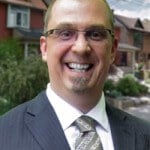 Laurin Jeffrey is a realtor, history geek and photographer. He specializes in lofts and unique properties.
---
Answer No. 2:  Depending on how frozen the ground is, you may not be able to plant anything at all. My advice would be to make sure your front yard is clean from both snow and garbage.
You can also buy some planters that have cedar arrangements and that can easily survive in the cold. Place these planters on your front porch along with a great door mat to warm up the space. Also if you have a large enough porch you can put a cute little bistro set or nice bench—basically some nice patio furniture with candles and pillows. This adds warmth and colour, which are great for curb appeal. Finally, if your mailbox is old or outdated consider replacing it with a new one. You can do the same with more modern house numbers. All these combined would give the house some nice curb appeal even during cold months.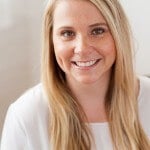 Aleksandra Oleksak is a sales representative for Sage Real Estate. Known as Realty Queen TO, Oleksak is buying, selling and renovating her way through Toronto. When she's not out in the real estate trenches, making the real estate process for buyers and sellers fun and stress free, you can catch her on her snowboard exploring the world.

Ask a Real Estate Expert: Ask our experts your property or real estate question »
---
Read more from Romana King at Home Owner on Facebook »