Q: We plan on listing our home for sale soon but we're a little concerned about how to decorate and stage our three­-bedroom bungalow so that we can still live in it with our two small children (ages 5 and 3). Do you have any suggestions on how to stage a home to sell but still keep it livable?  
— Taking the crayons away, Burlington, Ont.
---
Answer from Hellen Buttigieg, life management expert and professional organizer: Keeping a home neat, tidy and magazine-ready for those last-minute showings is challenging enough, and living in it with young children makes it even more taxing. But with a few staging tricks, you can make your home attractive to buyers and reduce the time it's on the market.
Begin by removing excess clutter, toys and furniture. Bulky toys like play kitchens and plastic picnic tables take up valuable floor space and can overwhelm the home, making it appear crowded and much smaller than it actually is–so remove these items.
Ask your kids to pick a few of their favourite toys and store these in an attractive, easily accessible box during showings. (One option is to use canvas baskets on cubical storage shelves, which makes tidying up fast and easy). All other toys should be stored out of sight in opaque plastic bins.
Remove kids' artwork from the fridge for a streamlined look and convert playrooms to multi-purpose rooms. For instance, stage the playroom as an office, den or bedroom by placing a small sofa, bed or desk in the space. This makes your home more appealing to buyers without children.
A fresh coat of paint will not only remove grimy fingerprints and marks from the walls, but choosing a neutral colour for all your rooms will help sell your home more quickly and easily.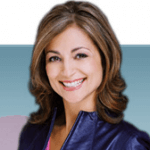 Hellen Buttigieg is an internationally recognized life management expert and founder of We Organize U. She is an award-winning Certified Professional Organizer, life coach, and Gemini-nominated TV personality. Visit weorganizeu.com and get your complimentary copy of "7 Habits That Rob You of Your Time, Energy and Inner Peace."
---
Ask a Real Estate Expert: Ask our experts your property or real estate question »
---
Read more from Romana King at Home Owner on Facebook »