Q: My partner and I want to move closer to family and this would require moving to another province. We're fairly certain that we can find full-time employment in our new city but we're a little worried that mortgage lenders won't look favorably at us as borrowers. We have equity in the home we want to sell. Is there anything we can do to better our chances of getting a mortgage after recently changing employers?    — Jumping ship, Regina, Sask.
You're 2 minutes away from getting the best mortgage rates in Canada
Answer a few quick questions to get a personalized rate quote*
You will be leaving MoneySense. Just close the tab to return.
---
Answer 1: It depends on what you are willing to pay for your new mortgage. Traditionally lenders and banks want to see someone employed—whether it is full-time, part-time, self-employment or even generating pension/retirement income. You don't mention quite how much equity you have in your current house, so it's difficult for me to assess your situation further.
I can tell you that the track record you have in one province would not hold much weight in another, not these days. And even if you do find employment, you'll be on probation, and many lenders will absolutely not review a mortgage application when you're still on employment probation.
One option would be to sell your place, find suitable employment, and rent using a short-term or mid-term lease while on employment probation (usually about three months). Considering you're moving provinces this may allow you the luxury of figuring out where you do (or don't) want to live as it gives you time to assess the neighbourhoods.
Another option, would be to ask a family member if they'd be willing to sign as a guarantor or co-signer to your mortgage application. But this is only wise if it makes sense for everyone involved (as it makes the co-signor legally responsible for paying the balance of your new mortgage loan). Take this route and I my suggestion would be to only do this for a short-term, say six months to one year maximum—and get a mortgage that fits this timeline. Once that period of time passes, and you are out of your employment probation period, renegotiate a mortgage to include only your names, no co-signors.
Finally, you do have the option of going to alternative-prime lenders, such as Home Trust and Equitable Bank, among others. These lenders are willing to negotiate deals but their rates and fees are significantly higher than the traditional bank and lender channels. Consider them your worst-case scenario options.
Jake Abramowicz operates as Mortgage Jake and has been a full-time mortgage agent for the past 12 years. Specializing primarily in the residential market, Jake helps financing for every kind of borrower including prime, alternative prime and self-employed. A top agent with Mortgage Edge, Jake thoroughly enjoys working with people and looks forward to helping you answer any mortgage-related questions.
---
Answer 2:  It's not changing employers that's the issue here. As long as you're not changing industries or occupation types, and as long as you remain in the same line of work you are generally OK. Keep in mind, you'll want to align your closing date (on the home you're selling and the home you're buying) to ensure it's beyond any probation period. Or you could ask your new employer to waive your probation period completely. If you are unable to make this work, then a larger down payment (as in from the sale of your current home) could put your lenders mind at ease regarding your new employment.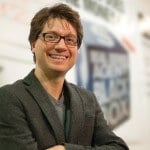 Walter Melanson is the co-founder and lead analyst at PropertyGuys.com—Canada's largest private sale franchise network. His background is in finance, economics and technology; Walter's true passion lies in building a more modern approach to buying and selling real estate.
---
Answer 3: These are case by case situations that depend on your job, the lender, your income and other qualifications. Things that will count in your favour include: not being on probation at the new job, having professional occupations and/or getting a new job in the same profession. Also, if you have more than 20% equity your options become even more plentiful. An experienced mortgage advisor can quickly suggest the best options for your circumstances.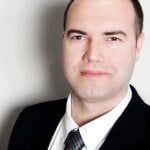 Robert McLister is a mortgage planner at intelliMortgage and founder of RateSpy. 
---
Answer 4: There are five factors lenders look at when underwriting mortgages: credit (score), capital (downpayment), character (credit/income history), capacity (debt service ratios), collateral (property). Assuming your credit score, history and downpayment are in good standing condition, it is important to be past employment probation period when the mortgage closes. You can apply for a mortgage, however the lender will condition the deal based on passing your employment probation period. For example, if closing is on Feb. 15, 2016 and your probationary period ends on Jan 31, you should be ok. If you are relocating to another city within the same company, you would not need to wait as long as your employment letter states you are not on probation.
Nawar Naji is a licensed mortgage broker with Verico The Mortgage Wellness Group in Toronto, Ontario. He has been brokering since 2007, helping clients finance homes and investment properties.
What does the * mean?
If a link has an asterisk (*) at the end of it, that means it's an affiliate link and can sometimes result in a payment to MoneySense (owned by Ratehub Inc.) which helps our website stay free to our users. It's important to note that our editorial content will never be impacted by these links. We are committed to looking at all available products in the market, and where a product ranks in our article or whether or not it's included in the first place is never driven by compensation. For more details read our MoneySense Monetization policy.