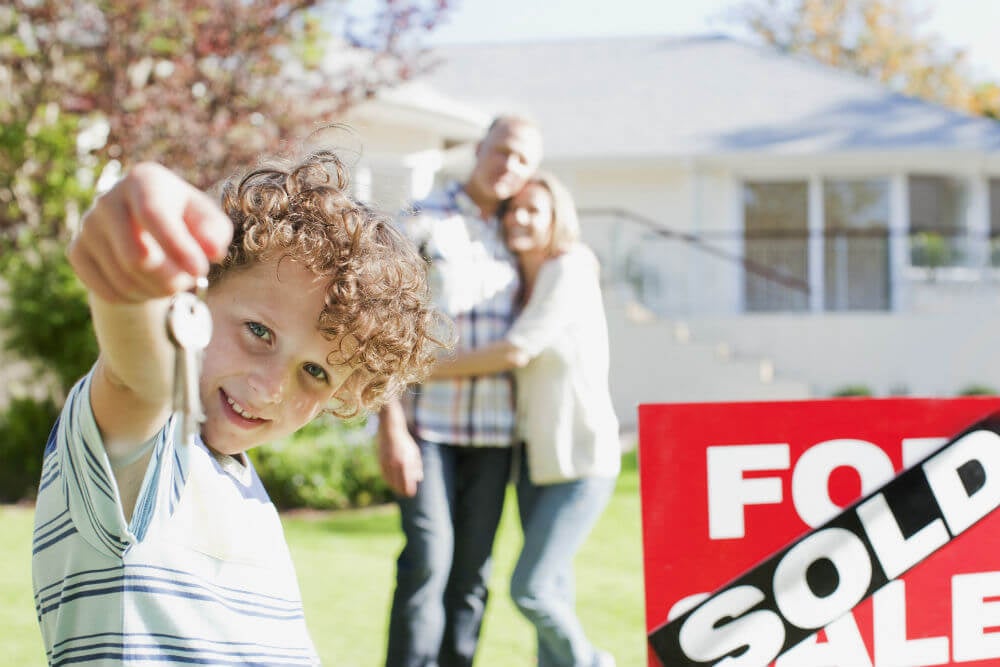 Spring is the busiest selling season when it comes to real estate and the latest headlines show that even with the significantly lower price of oil, homes in Toronto and Vancouver are selling like hotcakes. (Real estate in other cities across Canada have already experienced a cooling market, prompting confirmation of the predicted soft landing I discussed back in December.)
But if you're in the market to sell your home this spring—whether you're in a soft, balanced or seller's market—do you really need to refresh, clean and stage your home? If you accept the studies regarding retail sales then the is: Yes.
According to a March 2015 study published in the International Journal of Marketing Studies, "cleanliness, scent, lighting and colour," were all factors that influenced customers' attitudes and perceptions.
With that in mind, here are some tips for getting your home ready to sell:
#1. Clean, clean, clean
You know how realtors are always reminding buyers "location, location, location." Well, sellers should be reminded to clean, clean and then clean again when they are about to sell.
"Cleanliness has a significant impact on purchase intention of consumers," explains study authors Riaz Hussain and Mazhar Ali. According to their report, cleanliness creates a positive impression on a buyer and makes them stay longer in retail stores (one assumes the same result would occur for home buyers).
→ A maid service will charge $180 for a "seller's package," which includes all standard cleaning options, as well as a good, hard scrub of the baseboards and window frames (where dirt and dust collects and makes the house look dirty).
→ A gutter service will clean out your gutters and eavestroughs starting at $150. Doing this enhance your home's first impression by getting rid of organic debris, such as dried leaves and seeds.
→ Power wash your driveway, walkways, patio and deck. You can rent a power washer at your local big box hardware store, such as Home Depot, starting at $65.
#2. Update your light fixtures, lamps and lightbulbs
This option isn't just about updating the look of your home, it's also about making your home as appealing as possible to potential buyers. And it's a well-known theory. Back in 1993, a study by Crowley showed that colour "will grab the customers' attention and create positive perception about the merchandise." Another study, published in 2005 in the Journal of Clinical Endocrinal Metabolism, showed that "light directly influences physiology and increases arousal." But to get the maximum impact of light you need to focus on the right colour (based on wavelength). According to the Hussain and Ali, blue light is best as it activates areas of the brain that trigger arousal.
As a guide here's a great little visual cheat sheet of light (and their associated colours) on the Kelvin scale: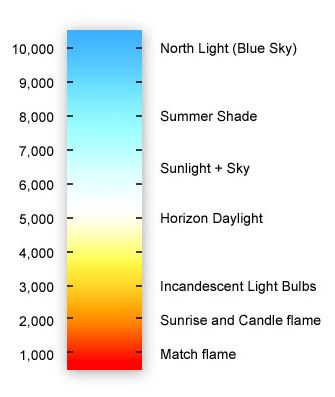 For home sellers this means swapping out your incandescent bulbs for compact fluorescent bulbs (known as compact fluourescent lamps or CFLs), where appropriate, to help brighten up each room.
→ Pay $60 to swap out 12 bulbs with 23w "daylight" CFLs that are 6500 on the Kelvin scale
#3. Yes. It pays to stage your home
Five years ago, home-stagers were a novelty; these days it's big business. Perhaps it's because studies continue to prove that we, as consumers, are motivated by appealing displays. In Applied Visual Merchandising, published in 1995, authors Mills, Paul and Moorman found that "design and display products…contribute one fourth of sales."
To maximize your display, consider staging your home. You can either do this yourself or you can pay for varying degrees of professional help.
→ Pay for an hour-long consultation, starting at $250, and you can implement the ideas and suggestions yourself.
→ Or opt for a complete staging package (starting at $2,500 for a 1,500 square foot home).
→ If you need to buy anything, consider pieces that scream "entertainer's dream." According to Ella Zetser, or Toronto-based The Last Detail Home Staging, the best bet is a large dining room table. "The bigger the dining room table and chairs, the better the house looks. The more it looks like you can entertain more people the better. But it has to be the right size table and right number of chairs," she said during a 2014 CBC interview.
[brightcove id='4596389607001′ width='640′ height='360′]
Read more from Romana King at Home Owner on Facebook »