Q: Recently, a couple signed an agreement to buy our townhouse and one of the conditions was a home inspection. During this inspection a three-inch superficial window crack was made significantly worse when someone tried to crank open the locked window. Now the crack is about 24 inches long and travels straight across the window. What recourse do we have? Are we responsible for paying for this repair? — Feeling disrespected, North York, Ont.
---
Answer No. 1: That's an awkward one. If it had been my house or my listing, I would have placed a note on the window telling people not to touch it. Better yet, I would've arranged to repair the window before listing it.
Now, if you were planning on repairing it anyway then it makes sense to just go ahead and do it. If you didn't plan on fixing the window, then you need to wait to see what the buyer says and does. If the buyer goes through with the deal, then they are assume the damage and the cost of repair. They might, however, ask you to either repair the window before the deal is complete, or compensate them for having to pay for this repair. If you choose not to accept this condition of sale, the buyer can legitimately walk away from the deal.
Regardless of what happens, you should be sure to mention what happened, in writing, to the buyer's agent and the inspection company. Since the window was already broken, you cannot ask either the buyer, inspector or agent to pay for a replacement or repair, but, you can ask for them to pay 50% of the cost to repair the damage. If they agree, excellent. If not, then you have a choice. Let the deal die pay to repair and eat the cost. While I'm not a legal professional, I'm sure the cost to pursue anyone just wouldn't make financial sense (and probably cost more than the repair would). It's just one of those things that we sometimes have to suck up and deal with.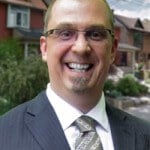 Laurin Jeffrey is a realtor, history geek and photographer. He specializes in lofts and unique properties.
---
Answer No. 2:  It will be hard to prove who caused the damage to the window and unless you can definitely prove who caused the damage, you will probably be fighting a lost cause. Do you have a security camera in the area of the window? Does your listing agreement have a clause that states that your agent is responsible for any damage incurred during the time of the listing as a result of visits, open houses, etc? Save your time, cost and effort and fix it at your expense.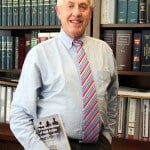 Martin Rumack is a Toronto lawyer that specializes in residential real estate, commercial financing, estate planning, family law and civil litigation. He actively teaches credit courses at the Toronto and Brampton Real Estate Boards, and at realtor associations throughout southern Ontario.  
---
Ask a Real Estate Expert: Ask our experts your property or real estate question »
---
Read more from Romana King at Home Owner on Facebook »