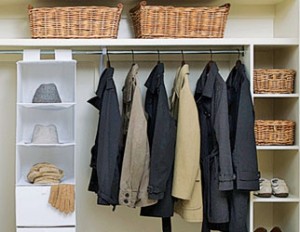 When my family moved into our first home in 1995, we thought we had adequate space. My husband Carlo and I had two young kids, but with 1,300 sq ft of living area, the home was almost twice the size of the two-bedroom apartment we had just vacated. Still, after a couple of years, the stuff we accumulated had us craving more room. The bedrooms were tiny, and two of them didn't even have closets. That led to our first renovations: a finished basement playroom, complete with two full walls of storage cupboards, as well as a small bathroom.
We were content—for a while. But soon we found ourselves longing for an extra room on the main floor for a large-screen TV and comfy couches—as well as a small home office. And what I really craved was a walkout to the garden for year-round barbecuing.
As we discovered, upgrading your home is like putting together the pieces of a challenging jigsaw puzzle. One small renovation usually leads to another, then another, until finally you feel the picture matches the vision you had in mind. Well, five years and $60,000 later, our renovation puzzle is complete.
Despite the hefty price tag, renovating for more space is usually well worth it. By mining every inch of our home for more space we not only got to stay in familiar settings in a neighbourhood we love, but we also saved ourselves $20,000 or more in moving costs that we'd have faced if we'd bought a new home. What follows is a guide to how you too can turn underused space into functional areas that will make day-to-day living at home a joy. Whether you have $100 or $100,000 to spend, we're sure you'll find something that suits your budget. You may even discover the last piece of the puzzle that makes your home complete.
Pricepoint: $2,000 or less
No amount of money is too small when it comes to decluttering your living space. Start by sorting through your closets and main living areas. Create three piles—one for stuff you plan to keep, a second pile for stuff you plan to give away to a thrift store, and a third for junk that can be tossed out or recycled. (A good rule of thumb is if you haven't used it in two years, or if your kids have outgrown it, give it away.) Then consider these tips to make your space more livable: Put it on a shelf. "Whatever you do, don't leave stuff on the floor," says Michael Lawrance, co-owner of M-Squared Contracting Inc. in Toronto. "Organize it in boxes on neatly stacked shelves." Pick a spot in your garage or basement and spend a few hundred dollars adding some basic shelving units. Stand-alone shelves made of reinforced plastic (typically 4 ft wide, 6 ft high, and 20 inches deep) sell at local hardware stores for about $90. "These can easily be used to organize and store all your seasonal stuff," says Lawrance. "If you're handy, they should be fairly simple and cheap to install."
Pick up a paintbrush. "Painting is great for giving the illusion of space," says Francesco DiSarra, co-owner of Capoferro Design Build Group in Toronto. "It's cheap and will give you plenty of bang for your buck for a very small investment of time." Dark rooms always appear smaller than lighter ones, so opt for shades of white or beige for an airy feel to your room. A coat of white paint on your ceiling can also work wonders, and by painting the crown moulding too, you will create the impression that the ceiling is wider than it is, minimizing the tunnel-vision effect. Consider using top-rated Benjamin Moore Aura paint ($55 per gallon). It's a one-coat paint that dries in an hour or less, scrubbable and mildew-resistant, and contractors swear by its beautiful finish.
Tear down a wall. If your house has two cramped rooms side by side, consider removing the wall between them to open up the area. The wall between the kitchen and the dining room is a popular one for removal, since this reno creates a wide-open area that's great for both family meals and entertaining.
Before you pick up the sledgehammer, the first step is determining whether it's a load-bearing wall—if so, it can't be removed without expensive reinforcements. If the wall also hides electrical, plumbing or duct work, or if you'll have to repair the flooring, this could turn into a major project. But if it's just a partition wall of drywall and studs, a contractor can take it down in one day for about $1,000.
Pricepoint: $5,000 to $20,000
If you're prepared to spend at least $5,000, you can go for some much more ambitious storage solutions to make maximum use of bare walls, stairwells, doorways and tight corners. Start by hiring a carpenter or closet organizer for a two-hour consultation. It will cost about $200, but they'll give you advice on how you can recapture underused space in your home, as well as providing cost estimates for built-in closet projects.
"Going into an organized closet or storage area, where everything has its place, is refreshing," says contractor Michael Lawrance. "It just makes your life a whole lot nicer." If you're ambitious, visit www.californiaclosets.com for ideas on storage for any area of your home, including laundry rooms, mudrooms and linen closets. Prices start at $200 for a 2 ft by 6 ft open shelving unit and climb to $20,000 or more for custom-made units for larger areas of your home. Here are some tips to keep in mind:
Forget bulky window coverings. "They eat into the space," says Capoferro Design Build's DiSarra. His solution? Look for slim blinds and sunshades to make the whole room look larger (these can cost $2,000 or more, especially if the windows are very large). For $10,000 or more, you may even be able to replace a window or two with a French door or sliding door that opens up onto the garden. These changes all allow more light into the area and will make a room feel brighter and more spacious.
Put every nook and cranny to work. When space is tight, you need to get innovative. Look for out-of-the-way places where you can have a carpenter build in some shelves and cabinets for you. For example, drawers and cupboards under stairwells are great for hats, mittens, sports equipment, shoe polish and even department store catalogues. Built-in cabinets under sloped ceilings can house TVs, DVD players, pull-out drawers for clothes, or even a built-in desk.
Walls next to doors and passageways are a blank slate where you can have a carpenter add shelves and cabinets to increase storage areas for books, games, china and picture frames. In the kitchen, custom drawers and swivel shelving allow you easy access to never-used spaces.
To maximize space in the kitchen, consider Magic Corners—wire-frame devices that neatly unfold into a series of shelves to give you access to hard-to-reach cupboards. Prices start at $1,500 for a 3 ft by 4 ft unit. See www.magiccorners.com for ideas.
Also convenient are larger pantries with roll-out wire shelves. These units come in a variety of sizes and cost about $2,000 for a pantry unit that's 2 ft by 6 ft. Check out www.richelieu.com for inspiration.
Pricepoint: $20,000 to $75,000
Nothing adds living space as dramatically as a basement renovation. For $20,000 to $75,000 you can turn that dungeon-like space into the most popular room in the house.
With a small budget you won't be able to lower the floor for more ceiling height, or completely redo the wiring, plumbing and duct work, which can easily add $15,000 or more to costs. But if you have a new home with a roughed-in basement, $20,000 may be all you need to do final finishes. For older homes, costs will be higher. For instance, a 1,200-sq-ft basement that goes from decrepit to amazing is often about $60,000 to $75,000 or more. "If you plan on staying in your home for years to come and have a rapidly expanding family, then spending $60,000 on a basement reno will be well worth your while," says contractor Lawrance.
Focus on function. Get a proper plan and insist on a functional layout, like putting the TV viewing area in a darker spot to reduce glare and give more of a home theatre feel. Locate bathrooms and laundry rooms on the perimeter and keep walls and partitions to a minimum to give the whole area an open and inviting feel.
"Forget fancy renos like wine cellars and over-the-top theatre rooms in the basement," says DiSarra. "These highly specialized rooms don't really add that much more space for a family. Stick to building flexible living areas such as dens and playrooms for maximum storage and use." Instead of a full basement kitchen, opt for a small fridge to store snacks and microwave to make popcorn for movie night.
Stop ducking. Many basements have less than 6 feet of ceiling height, making them cramped and awkward to walk around in. To get more headroom, consider digging a few inches down and lowering the concrete floor. But beware—it can be a pricey job. Dropping the floor eight inches can run you $20,000 or more. "Besides the costs, it also adds a couple of months to the schedule," says Geno Scopelleti of Carick Home Improvements in Toronto. Ask your contractor if it's worth your while, or if simply moving ducts and pipes might solve the height problem. "In many cases you may simply be better off spending that money on more storage space."
Use the right materials. Rather than using drywall, consider newer materials, such as wall panels made from rigid foam insulation with cement board cladding. Installation is quick and clean, there are no issues with mould or mildew, and the cement board is finished with an off-white vinyl surface that doesn't need painting. For more info, see www.totalbasementfinishing.com or ask your contractor for similar options.
Here's a savings tip: look for materials yourself, and once you find something you like, let your contractor buy it for you so he can get his discount—usually 10% or more.
On the floor, forget hardwood and instead opt for laminate (many types have the look and feel of real hardwood, for 20% less) or carpet with thick, rubberized underpadding. While laminate floors may be easier to clean, carpeting will do a better job of cutting down on noise so upstairs rooms are immune to the sounds of loud play.
Install ample lighting. The basement is often the darkest area in the whole house, so don't cut costs on lighting. Consider adding pot lights and halogen lights that are flush with the ceiling, which will save a few inches on height. Wall sconces in darker corners are also a good option. Consider doors with glazed windows to allow more light into the room while still maintaining privacy in areas such as the bathroom, laundry room or office.
Make it pay. If your basement is already finished and you want to convert it to an apartment, you can add a bathroom, kitchenette and living area for about $25,000. The potential for future earnings is huge. Whether you rent the space out for extra income or simply use it as a nanny's quarters, this reno can pay off in spades. "If you have the space to do it then I would recommend it," says Scopelleti. "It has good resale value because a separate apartment gives a lot of options to the buyer."
Pricepoint: $75,000 to $125,000
Ready for a full-blown expansion plan? Consider adding an addition to the back or side of your home. Be prepared: a job of this scale takes time. A typical 12 ft by 12 ft sunroom addition that includes a foundation, excavation, new footings, wooden frame and heating takes about four months to complete. You'll also need to check zoning bylaws, get plans drawn up at least two or three months before you plan to build, and get any required permits.
If your entire addition is above ground, you may be able to budget as little as $50,000 or so. But if you also plan to dig down and create an extra room in the basement, the cost increases to $75,000 or more, depending on the finishes you chose. "But that gives you two large rooms and it's really great value," says DiSarra. "If you have the budget to do it, and plan on staying in your home for several years, I highly recommend it."
Set a budget—but expect to blow it. Every major reno has unexpected costs, but you can keep yours from spiralling out of control by limiting changes after the building is underway. Ask to be invoiced weekly so costs don't unexpectedly snowball. Also consider adding a contingency fund of about 20% for unknowns. So if you plan to spend $100,000, draw up a budget for $80,000.
Hire a good contractor. Get at least three quotes from different contractors and ask for three references each—and then check out those references thoroughly. If possible, pay a visit to a home where the contractor did similar work.
When you finally make a choice, put everything in a detailed contract including the start date, estimated time for completion, the payment schedule and who's responsible for getting the necessary permits. Make sure that any subcontractors, such as electricians and plumbers, are fully licensed and qualified. (You can ask for their names, but some contractors may resist, because they don't want homeowners going behind their backs and hiring subcontractors directly.) Pay special attention to the materials list to ensure the contractor doesn't install cheaper windows or other finishes than the ones you paid for. The Canada Mortgage and Housing Corp. has a sample contract on its website.
Pay in installments. You should pay no more than 15% of the total cost of the project up front. Additional payments should only be made when certain milestones are met. For instance, 10% when the framing is done, another 10% when the electrical and plumbing are in. This will keep a lid on costs and act as an incentive for the contractor to move the job along faster.