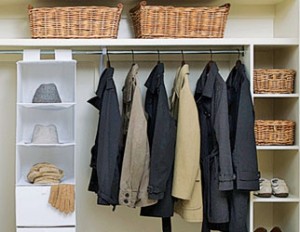 When my family moved into our first home in 1995, we thought we had adequate space. My husband Carlo and I had two young kids, but with 1,300 sq ft of living area, the home was almost twice the size of the two-bedroom apartment we had just vacated. Still, after a couple of years, the stuff we accumulated had us craving more room. The bedrooms were tiny, and two of them didn't even have closets. That led to our first renovations: a finished basement playroom, complete with two full walls of storage cupboards, as well as a small bathroom.
We were content—for a while. But soon we found ourselves longing for an extra room on the main floor for a large-screen TV and comfy couches—as well as a small home office. And what I really craved was a walkout to the garden for year-round barbecuing.
As we discovered, upgrading your home is like putting together the pieces of a challenging jigsaw puzzle. One small renovation usually leads to another, then another, until finally you feel the picture matches the vision you had in mind. Well, five years and $60,000 later, our renovation puzzle is complete.
Despite the hefty price tag, renovating for more space is usually well worth it. By mining every inch of our home for more space we not only got to stay in familiar settings in a neighbourhood we love, but we also saved ourselves $20,000 or more in moving costs that we'd have faced if we'd bought a new home. What follows is a guide to how you too can turn underused space into functional areas that will make day-to-day living at home a joy. Whether you have $100 or $100,000 to spend, we're sure you'll find something that suits your budget. You may even discover the last piece of the puzzle that makes your home complete.
Pricepoint: $2,000 or less
No amount of money is too small when it comes to decluttering your living space. Start by sorting through your closets and main living areas. Create three piles—one for stuff you plan to keep, a second pile for stuff you plan to give away to a thrift store, and a third for junk that can be tossed out or recycled. (A good rule of thumb is if you haven't used it in two years, or if your kids have outgrown it, give it away.) Then consider these tips to make your space more livable: Put it on a shelf. "Whatever you do, don't leave stuff on the floor," says Michael Lawrance, co-owner of M-Squared Contracting Inc. in Toronto. "Organize it in boxes on neatly stacked shelves." Pick a spot in your garage or basement and spend a few hundred dollars adding some basic shelving units. Stand-alone shelves made of reinforced plastic (typically 4 ft wide, 6 ft high, and 20 inches deep) sell at local hardware stores for about $90. "These can easily be used to organize and store all your seasonal stuff," says Lawrance. "If you're handy, they should be fairly simple and cheap to install."
Pick up a paintbrush. "Painting is great for giving the illusion of space," says Francesco DiSarra, co-owner of Capoferro Design Build Group in Toronto. "It's cheap and will give you plenty of bang for your buck for a very small investment of time." Dark rooms always appear smaller than lighter ones, so opt for shades of white or beige for an airy feel to your room. A coat of white paint on your ceiling can also work wonders, and by painting the crown moulding too, you will create the impression that the ceiling is wider than it is, minimizing the tunnel-vision effect. Consider using top-rated Benjamin Moore Aura paint ($55 per gallon). It's a one-coat paint that dries in an hour or less, scrubbable and mildew-resistant, and contractors swear by its beautiful finish.
Tear down a wall. If your house has two cramped rooms side by side, consider removing the wall between them to open up the area. The wall between the kitchen and the dining room is a popular one for removal, since this reno creates a wide-open area that's great for both family meals and entertaining.