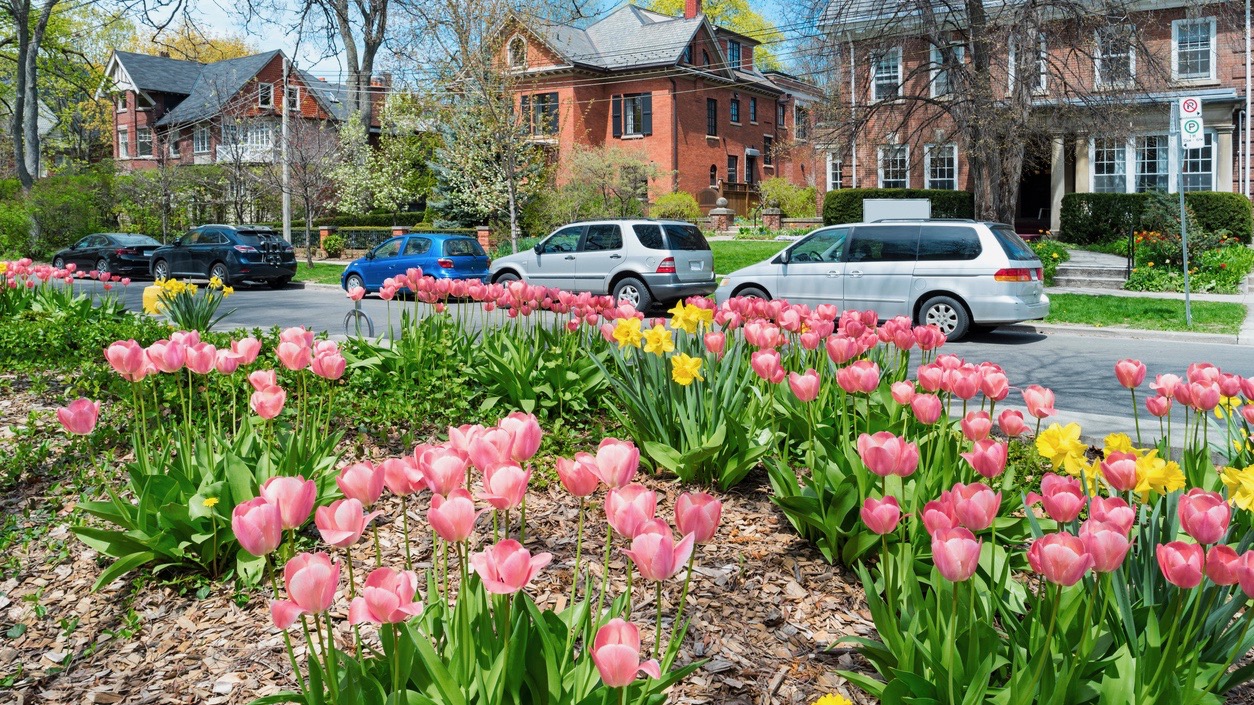 MoneySense caught up with Mustafa Abbasi recently, shortly after putting together its 2018 edition of Where to Buy Now. Abbasi is president of Zolo, a brokerage and real estate data specialist. We got his take on where the market is headed next and what home buyers and sellers can expect.
MoneySense: April of 2017 feels like a real top now. Whether or not the bubble has truly popped, it certainly looks like a turning point in the current cycle.
Abbasi:  April does look like the top of the market. However, remember that many analysts were predicting a cooler market in 2017. That didn't start to happen until after the massive run-up in activity and prices in the spring, primarily in April.
MS: If you look at all the factors, from tighter lending qualifications to new rules surrounding everything from foreign buyers to empty housing taxes, what do you think has been the most impact policy move, when it comes to the residential housing market?
Abbasi: The biggest impact? Policy changes, generally. Whether it's a new tax, a change in mortgage rules or something else. Every time there is a policy change, it impacts the market. It causes an overall pause in the market and people stop and take stock. That's what Vancouver experienced after the August 2016 announcement and imposition of the foreign buyer's tax. And that's what we experienced after the new mortgage stress test was announced in October 2017, nationally.
Still, if you had to pick which had the biggest impact, it will be the tightening of the mortgage lending rules. A change doesn't necessarily mean a lack of activity, but a change in how buyers and sellers must operate. Buyers may flee to more affordable options such as condos and townhomes and this will impact pricing for all property types.
MS: We can't forget mortgage rates in all this. Many of the changes on policy were made when rates seemed to be stuck at a generational low. Are rising mortgage rates possibily a bigger factor now than policy?
Abbasi: Mortgage rates have always been the biggest factor. Even with all the policy changes and the historical prices, buyers wanted in the market. Why is this the case? To lock in at low rates. As rates rise, we are going to see a big impact in all residential markets.
MS: Let's take a national view. Things are cooling all over but the discussion is always dominated by Toronto and Vancouver. Any surprises in terms of regions or cities and how their markets are performing, versus the national numbers?
Abbasi: Amongst the downturn in national real estate market, there are some spots of surprising strength. The Ottawa area reported 1,660 residential sales in March 2018 up 12.3% year over year. And the Montreal area reported 5,656 sales in March 2018, which is a 6 % increase year over year. Both those markets are significant in size and activity for Canadian cities.
MS: When a frenzied market retreats, you get a stark look at a lot of the aggressive lending, buying, flipping strategies that were in place. What are some of the things you've seen in the past year that show the impact of a market going through a correction, such as buyers having to tap alternative lenders.
Abbasi: You may be surprised, but the real estate industry is a pretty traditional business. We like balanced, tested and reliable processes. So, the rise in the use of alternative mortgage lenders has been a big surprise for us. Some clients have a "get in the market at all costs mentality". While we may discuss the pros and cons of this approach, in the end it's their decision. Plus, we are often left with that proverbial fumbled ball. Any agent may spend a month or more looking at houses, help a client make a successful offer only to get a panicked call that the client was refused by their bank and they need to find an alternative lender. It's human nature to want to help find a solution, to help out.
MS: And yet, there are a lot of people feeling relief, that reason has reasserted itself. In a very real way we are in a new normal that looks a lot like the pre-mania normal. But the mania was so strong and long-lived that many people don't remember what normal is. Describe this new normal.
Abbasi: The new normal. Yes. We've heard a lot about that in the last few years. Normal used to be interest rates close to double digits with prime at 5% or 6%. The new normal will probably see prime a little lower with higher mortgage rates above 5-6%.
MS: How might you coach buyers and sellers to think and behave in this new normal? How should they adjust?
Abbasi: For sellers, it may mean saying goodbye to bidding wars and adjusting our expectations for sale price and the length of time a home sits on the market. As we return to a more balanced market, sellers will begin to notice homes sit longer on the market before they either sell, if priced correctly, or the price is adjusted.
For buyers, it will probably mean that the process won't be so frenzied. Of course, there will always be the properties that prompt action and initiate bidding wars, but the vast majority of homes will return to a normal state where 30 days on the market is not unheard of.
MS: There is also a whole generation of people who have spent up to 20 years watching a housing market where rates just drifted lower. Even when rates backed up a bit for a few months at a time, they would just resume the downward trend and everyone renewed their mortgage at the same or lower rate. That's changed, at least for now. How do they deal with that?
Abbasi: The vast majority of people don't buy and sell homes because rates are good or the market is hot. We buy and sell homes because of life events. We get a job relocation, there's a new family member or circumstances change and couples go different directions. As agents, we are already accustomed and very comfortable when dealing with the joy and stress of these life changes and it prompts big decisions like buying and selling. So, we'll keep on doing what we've been doing: Adding insight and context to the market conditions and helping people achieve their homeownership goal.
Now, for agents that got into the market to make a quick buck, I think this new normal is going to be bit a of surprise. There's always a lag, where the market slows and then sellers respond and finally the agents feel the impact. But this process can last a few months and in those months the agents who aren't building careers, who aren't nurturing their clients and making sure they continue to provide value, the agents who just want the easy commission, these agents will probably start disappearing from the profession and that's just part of the cycle.
MS: In the old days, everyone went for the closed five-year mortgage. Then we all learned to float on the variable rate. What kinds of changes do you expect will prevail in mortgage strategies in the months ahead?
Abbasi: As a realtor, I'm not a mortgage specialist. However, I think that a buyer or homeowner's decision to choose a five-year fixed mortgage is a good signal to everyone else in the real estate industry, including realtors. It means that buyers and owners who want to refinance are interested in stability and security. They want some assurances.
As agents we can help walking our clients through the process now — and what it looks like five years from now. Will the client quickly outgrow this home? Will this area keep its value. Is it likely to grow in value — and why? This insight is what we can offer as local market specialists.
MS: Consumer debt levels keep rising and people keep warning that Canadians are going to feel the pinch. Most of that debt is mortgage debt, which no one worried about as long as real estate went up. How will that change as interest rates keep rising and real estate prices cool?
Abbasi: I think we may not see as many home owners interested in pulling the equity from their home in order to invest in a rental property. And that's alright. It may decrease the demand for certain property types, but the overall bulk of home purchases and sales are to people who just need a place to live