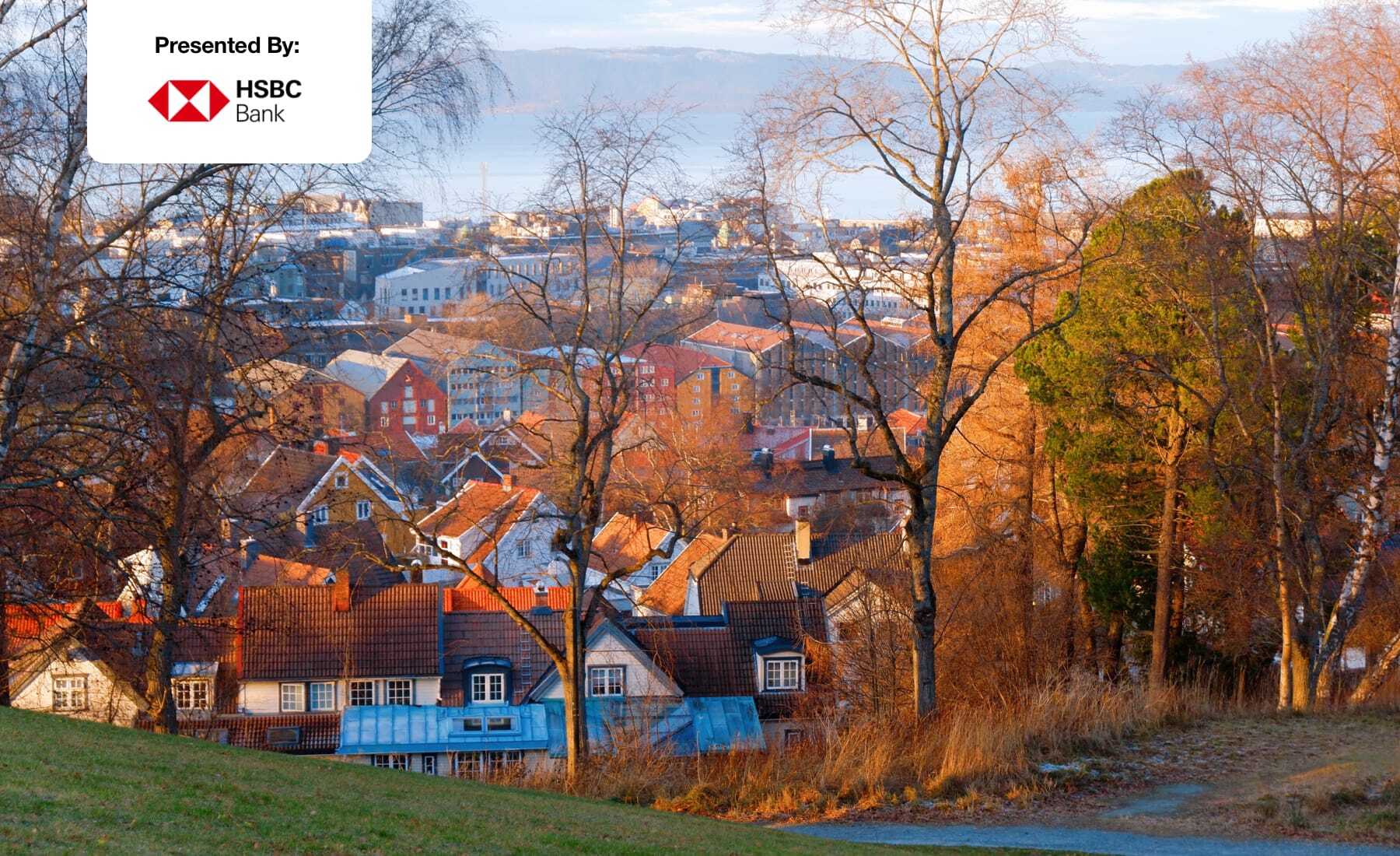 For the last decade or more, buying a home was considered the crown jewel in a person's personal net worth. That's not to say that buying a home is purely a financial decision—it isn't—but the idea of owning real estate in Canada was the investing equivalent of holding gold during a volatile equities market. It was stable; followed a cycle that was related to, but separate, from equity and bond markets; and, consistently appreciated over the long term.
Then, on March 11, 2020, the World Health Organization declared COVID-19 a pandemic. While the coronavirus was observed as far back as November 2019, it didn't start wreaking havoc on global markets until March of this year. That's when it became a so-called black swan event—an unpredictable occurrence beyond what is normally expected of a situation and with potentially severe consequences. 
---
Shop for a better mortgage rate on Ratehub.ca* »
---
The term was popularized by Nassim Nicholas Taleb, a finance professor, writer and former Wall Street trader. In his 2008 book, The Black Swan: The Impact of the Highly Improbable, Taleb wrote that black swan events are identified by their extreme rarity, their severe impact, and the widespread insistence that they were obvious in hindsight. He also argued that because they are impossible to predict, and they have catastrophic consequences, it is imperative that we plan accordingly. 
What does that mean for buyers and sellers in Canada's property markets?
More than ever, it's a reminder of how important it is that the purchase of a home aligns with your overall financial goals. Stretching yourself to get into the perfect house, in the perfect neighbourhood, with the perfect open-concept kitchen isn't wise, particularly if it means you can't withstand the worst of times. 
And we are, arguably, in the worst of times. By June 3, 2020, more than 6.5 million people worldwide were infected with COVID-19 and about 385,000 had died from the virus. Health experts suggest we could be fighting this pandemic for 18 to 24 months.
For businesses and services that rely on face-to-face interaction such as real estate, the impact of these deadly germs will be significant; not only will business grind to a halt, but the assets associated with these transactions will more than likely lose perceived value, at least in the short term.
While there is evidence that real estate values will rebound once the impact of the pandemic is over, in the short term it makes for a nerve-wracking proposition. The good news is that we have an idea of what to do: plan. 
It's what Taleb advised us to do in his book, which was published prior to the 2008/2009 recession and before the 2013 MERS pandemic killed just under 1,000, as the European Centre for Disease Prevention and Control (ECDC) reports. According to Taleb, we must always assume a black swan event is a possibility and plan accordingly. 
For those looking to buy a home now or in the near future, this means taking a good, long, hard look at your financial situation. Can you afford to spend that down payment you've saved on an asset that may lose significant value in the short-term (but, eventually rebound in value and, if history repeats, will continue to appreciate, at least moderately, far into the future)? Are you certain that you will remain employed in the near future? If you lose your job, will you still be able to afford your mortgage payment and all other costs associated with home ownership? Finally, based on the current situation, will you be able to secure mortgage financing both now, when you want to prequalify, and in the near future, when you are much closer to the closing date of the deal?
Based on some honest answers to these and other questions, there will be buyers ready and willing to take the plunge into home ownership. There will also be cash-rich investors ready and waiting to find good deals on highly valued assets with short-term drops in value. These are the home buyers that need to consider the importance of the underlying fundamentals. This is where our annual report on real estate will help, a lot. 
The MoneySense "Where to buy" report gives you the hard numbers to help guide your decision. We use data from Statistics Canada and the Canada Mortgage and Housing Corporation (CMHC) to analyze the real estate markets in Canada's largest 35 municipal areas. In addition, we examined more than 1,500 neighbourhoods in five of Canada's largest cities, based on three criteria:
Value. Affordability is a tremendously important consideration and increasingly hard to find, particularly in more volatile markets like Toronto and Vancouver. That's why we also take into account the relative value of each neighbourhood and how pricing compares with surrounding neighbourhoods and the overall region.
Momentum. Whether you're looking for your first home, your next family home or for an income property, it's important to think about how homes in the neighbourhood you pick are likely to appreciate over time compared to competing communities. This momentum helps us identify neighbourhoods that have the likelihood of strong future appreciation, particularly given that houses in neighbourhoods with consistent, strong, upward appreciation tend to hold their value even during the downturns.
Expert insight. To ensure we're identifying desirable neighbourhoods, we consulted an extensive panel of real estate agents. In our survey, we asked them to assign a grade to each neighbourhood.
The result is a ranking of the best Canadian neighbourhoods in which to buy a single-family home, right now. Whether you want the convenience of downtown living, the larger footprint of the suburbs or the peace and quiet of the countryside, our rankings will help get you the best bang for your buck.
Methodology
To identify the top neighbourhoods, we start by looking at value, using average housing prices provided by local real estate boards, along with expert insight from Zolo, Canada's largest independent brokerage and an online marketplace where more than nine million Canadians go every month for their home shopping, selling and information needs. 
To be clear, when we say value, we aren't simply looking for the cheapest areas, as low prices alone could be indicative of neighbourhoods mired in social problems, or communities that lack amenities and offer little in the way of a return on your investment.
Instead, we're looking for relative value—when a neighbourhood is more affordable than other areas nearby. We measure this by comparing the average home prices in each neighbourhood to prices in the surrounding area, the metro district (where applicable) and the greater municipality.
Next, we scour each market looking for areas where homes are appreciating faster than in other parts of the city. We examine this data based on one-, three- and five-year and, this year, 10-year trends; the aim is to find signs of sustained price gains, which can indicate an area with greater demand. The stronger the overall appreciation, the higher these neighbourhoods ranked in our list.
Finally, to ensure we're identifying desirable neighbourhoods, we consulted an extensive panel of real estate agents and other experts. They were required to complete an extensive survey, where they were asked to grade and, at times, assess each neighbourhood.
Our ranking of the top 35 cities takes a broader view of the economy and rental market, in addition to value and momentum. We incorporate data from a variety of sources, including the Canadian Real Estate Association, the Canada Mortgage and Housing Corporation, the Québec Federation of Real Estate Boards, and various other real estate boards and associations.
We consider factors such as the ratio of average income to average housing prices and the local unemployment rate. The top-ranked cities have strong economies, solid rental markets, good value for your dollar and robust price appreciation.
While you'll still have to do some of your own research to find neighbourhoods that meet your needs, we hope this report will narrow your search area and, ultimately, help you find and buy your dream home.
Sources
To develop our report, we use data from a variety of locations including: Zolo.ca, Toronto Regional Real Estate Board, Realtors Association of Edmonton, Calgary Real Estate Board, Real Estate Board of Greater Vancouver, Fraser Valley Real Estate Board and the Victoria Real Estate Board. In addition to market statistics from brokerages and real estate boards, we examine data from: Canadian Mortgage and Housing Corporation, Statistics Canada Census 2016, Canadian Real Estate Association, CIBC Economics Reports, Karl's Mortgage Calculator and Central1.
What does the * mean?
If a link has an asterisk (*) at the end of it, that means it's an affiliate link and can sometimes result in a payment to MoneySense (owned by Ratehub Inc.) which helps our website stay free to our users. It's important to note that our editorial content will never be impacted by these links. We are committed to looking at all available products in the market, and where a product ranks in our article or whether or not it's included in the first place is never driven by compensation. For more details read our MoneySense Monetization policy.