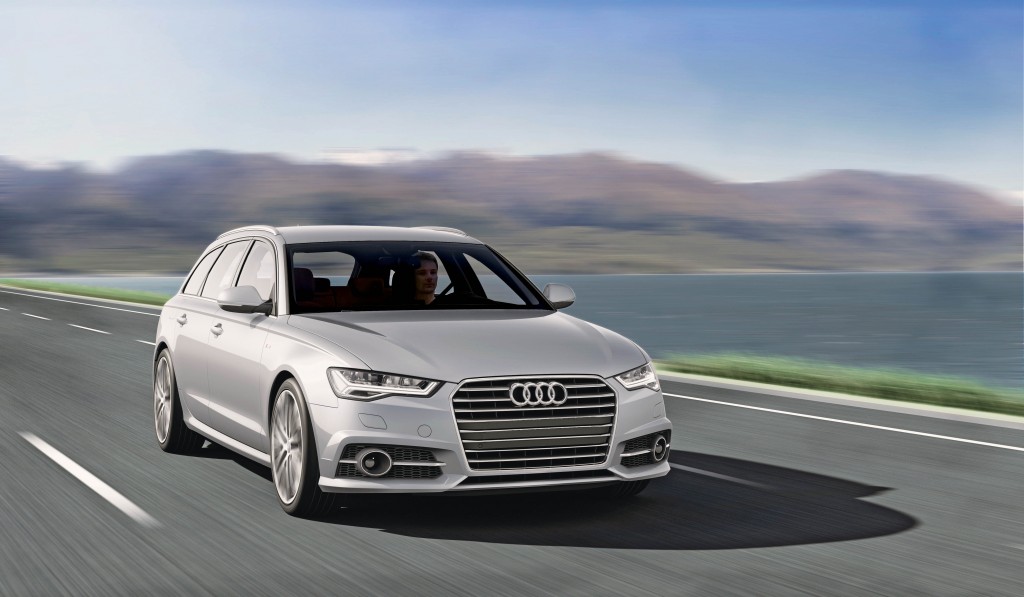 Whether you're celebrating a big promotion or rejoicing in your new status as an empty nester, there may come a time in your life when you consider the acquisition of a luxury vehicle. Sure, they are typically safe as a vault and just as sturdy, but with a price tag four times higher than your first economy car, you'll probably want to make sure your premium purchase makes at least some sort of financial sense. To that end, we asked our experts to rank five top luxury sedans that combine value with prestige and at a list price that starts at only $50,000 and up.
Best Deal
Audi A6
$56,900–$91,050
Although the styling of the A6 has remained largely unchanged over the last nine years, our experts still admire this German sedan's premium touches and confidence-inspiring handling. "It's refreshing to see a luxury vehicle that provides power, performance and polish in one package," says Nika Rolczewski. Unlike BMW 5 Series or Mercedes E-Class owners, Ron Corbett says, Audi buyers can enjoy the extra oomph the V6 engine offers without heading too far north of the car's starting price. Inside, is a spacious cabin that Corbett calls both chic and plush. Like most of our choices here, the A6 can be optioned up with a variety of useful and unobtrusive technology. Unfortunately, a diesel engine is not an option owing to ongoing emissions scandals that are dogging VW and Audi.
Second place
BMW 5 series
$60,500–$102,593
Another German model comes in at No. 2 and earns similarly high praise from our experts. "It has tight steering with great road manners," says Petrina Gentile. Legroom is said to be plentiful up front but rear passengers might find the seats a bit cramped. Also, while some drivers appreciate the conservative design elements that are carried throughout the exterior and interior, others balk at the lack of distinctive styling that would set it apart from the competition or even BMW's less expensive 3 Series sedan.
Third place
Mercedes E-Class
$64,500–$140,249
Although ranked No. 3 in our comparison, the E-Class is by far the sales leader in this group—and typically seen as the benchmark luxury sedan by many. That's because the Mercedes looks like a premium car should: with a "fantastic interior and understated good looks," says Tim Dimopoulos. However, repairs and maintenance can be expensive so Corbett recommends the optional scheduled maintenance plan. At present only the turbo-charged, four-cylinder version is available to Canadian buyers.
Fourth place
Cadillac CTS
$51,455–$92,135
Some of our experts say the CTS actually surpasses its rivals with its curb appeal. "Cadillac has avoided the odd styling embellishments and detailing that render the E-Class so ungainly," says Corbett. "The CTS's shape is crisp and modern." The car's cabin is modern and elegant and uses attractive materials without skimping on the legroom. Under the hood a variety of engine choices and models lead all the way up to the red-hot CTS-V. And with the lowest base price of our picks, the CTS is also our value leader.
Fifth place
Lexus GS 350
$56,550–$82,599
There are few faults with this Japanese-built sedan but with only about 400 sales in Canada last year the GS 350 has had a hard time finding traction with buyers. "It's saucy and stylish, but it doesn't make my heart flutter," declares Rolczewski. "It blends in rather than standing out." The car is simple and elegant, although the interior takes a few more risks in the design department with attractive results. The only engine choice is the non-turbo six-cylinder mated to an all-wheel-drive system.