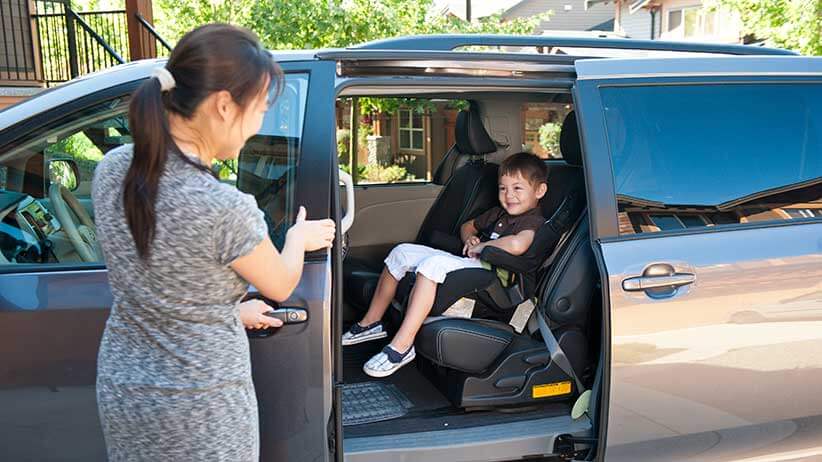 Nothing used to say middle-class like a shiny new car—one that the whole family can jump in and take a road trip to the beach or to the grandparents' place for Sunday dinner. But with successive generations, that value is on the decline, according to a poll by the Canada Project at Maclean's.
Families still tend to own vehicles but the value they represent is much lower with gen-xers and millennials than it was with their parents' generations.
In general, the so-called "silent generation" (those ages 75 and older) assigned a higher social value —and actual price—to family cars than later generations. Asked what they consider a fair price for a family vehicle, 27% of silents considered $30,000 or more a fair price for the family car whereas only 17% of boomers did and only 18% of gen-xers did. Why the difference?
One reason may be that the older generation saw the car as a luxury item whereas gen-xers and millennials see it as a more utilitarian buy. They may also simply not be as reliant on a car to get around, compared to earlier generations.
"In the mid 1960s, there was really only one family car and the father was still master of the household," says George Iny, executive director of the Automobile Protection Association in Toronto. "That generation saw the car as an asset, not an expense like today's younger generation which tends to lease rather than buy." Or not even have a vehicle, in many cases.
Part of the past allure may have been the fact that a lot of older generation Canadians lived in the suburbs and they needed a car to get just about anywhere. It was also seen as a status symbol and something the family took pride in owning and maintaining. But millennials are different.
"They're into the environment and like biking and walking," says Ayana Forward, a certified financial planner with Ryan Lamontagne in Ottawa. "Cars for the old generation was a connection to people. Now the younger generation has electronics to do that so it's not as highly valued."
Iny largely agrees but notes that there are lots of exceptions. In fact, studies show that when gen-xers get their first steady job, they're actually leasing luxury cars such as Mercedes, Lexuses and BMWs. "The market for luxury cars and SUVs is steadily increasing with just a small number of sales being environmental small cars," says Iny.