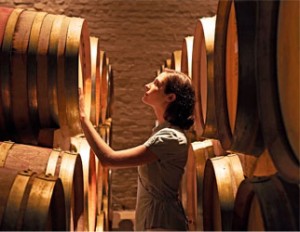 Check out The ultimate wine label decoder photogallery.
Wine used to be easy. You'd buy it when you wanted to impress a girl, and nothing was more impressive than a bottle of sickly sweet Black Tower, because it came in a cool-looking ceramic bottle and had the additional benefit of not costing much more than a six-pack of Molson.
Kid stuff, to be sure, and well rid of now that you're an adult with adult tastes and an adult paycheque. Still, there's something to be said for simplicity and certainty of purpose. March into a full-sized liquor store today, and you're confronted with thousands of bottles from dozens of wine-growing regions, each with a specific style and price point. Where to start? What to buy? How much to spend? Unless you've made a serious study of all things oenological, the array of choices can be daunting, if not downright debilitating. There are, however, a few simple steps you can take to educate yourself, narrow the field and find great bottles at reasonable prices. Here's how.
General listing vs. Vintages
The Liquor Control Board of Ontario is the world's largest purchaser of wines, and for that reason LCBO outlets can be particularly challenging to navigate. Fortunately, management has done consumers a service by dividing stores into two sections: "General listing," which encompasses the vast majority of the bottles on display, and a smaller "Vintages" section. Wines in the general listing are usually mass produced, and are designed for consistency, year in, year out. "They're the Pepsi-Cola of wines," says Quebec-based Veronique Rivest, Canada's top-ranked sommelier in international competition. "They're reliable, inexpensive, you can buy them anywhere in the world, but they won't blow you away." Vintages wines, by contrast, are produced in smaller batches, and are designed to showcase the unique characteristics of individual year classes. "It's the difference between making posters and making art," says Ottawa sommelier Debbie Trenholm, who runs the province's largest wine-of-the-month club, Savvy Selections. "The poster maker aims for consistent reproductions, whereas the artist works with a different palette every year, crafting the best wines possible from what Mother Nature has provided."
Read the label
A wine's label can provide crucial information as to its style and quality. The front of the label typically gives the name of the manufacturer, the year of the bottling, the region and country of origin, and the grape varietal(s) that are used in the manufacture. If you like Cabernet Sauvignons from Argentina, and especially the Mendoza region of Argentina, you may well want to pick up a bottle of 2007 Zuccardi Q. Before you do, though, read the fine print on the back of the label, where you will discover the following: "Sourced from selected hand-picked grapes from low-yield vineyards in the foothills of the Andes Mountains, then vinified and aged for 12 months in new French oak barrels."
What does this tell you? A lot, as it turns out. Hand-picking is more costly and labour intensive than machine harvesting, and indicates a higher-quality product. Low-yield vineyards make for more flavourful and complex wines than high-yield vineyards, because the vines have to struggle harder to produce the grapes. That's also the reason old vines are better than new vines. "You want the roots to dig down deep and bring up the minerals, which gives the grapes flavour," says Trenholm. "Each year the roots go deeper, they're able to pull up more nutrients."