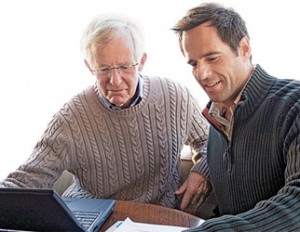 Q: I'd like to know how much I'm going to inherit from my parents—if anything—as it would help me with my financial planning. Is it rude to simply ask? —D.A., LOBO, Ont.
A: Rather than asking Mom and Dad at the next family dinner what you'll inherit, Karen Collacutt of Money Coaches Canada suggests initiating a broader conversation about your parents' plans for their later years. "Help them gather information—don't just focus on what's in it for you," she says. Ask if they have an up-to-date will, powers of attorney, and plans in case someone needs long-term care or is unable to make decisions. "This will give you a better idea if you'll need to help with long-term care, and your parents may choose to share some plans with you," says Collacutt.
If you learn you will get some money, don't beef up your own spending accordingly. Unexpected health-care expenses, investment losses, or a sudden desire to take the sailing trip of a lifetime can whittle down your parents' estate faster than expected.
Send your Money Manners questions to [email protected]