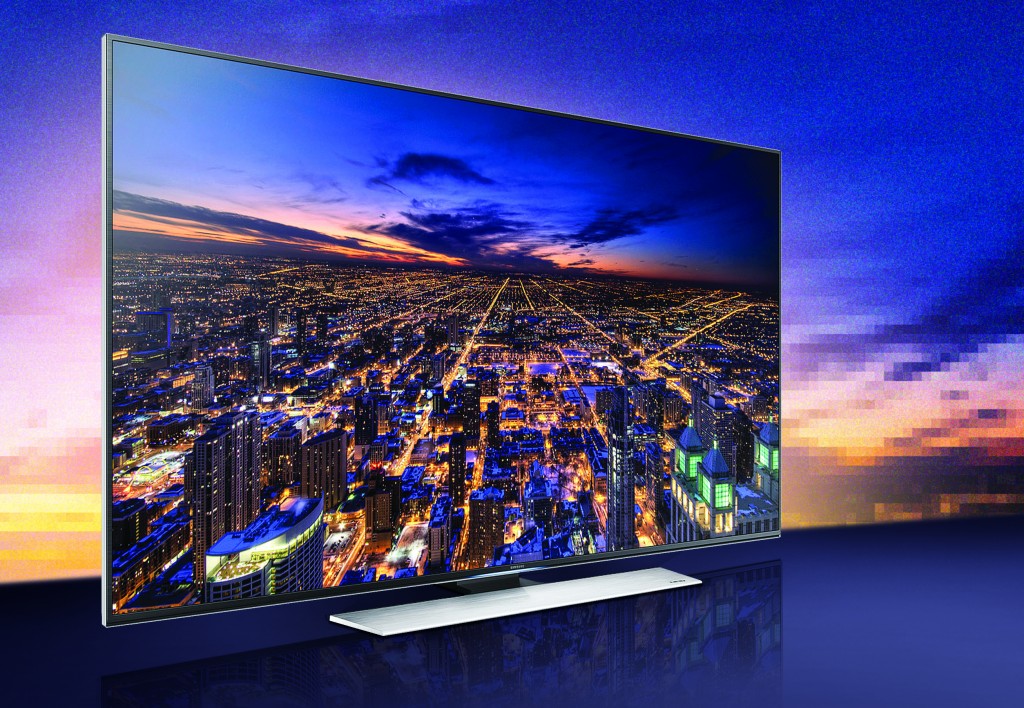 A year ago, ultra-high-definition 4K televisions—so named for their resolution of 4,000 horizontal pixels, or four times more than regular HD—seemed far from the mainstream because of sky-high prices. But costs have dropped quickly and dramatically, to the point where they're now within reach of the average household. Yes, 4K content is also still rare—Netflix streams only a few shows in the higher resolution—but Ultra HD Blu-ray players are on the way in 2015. All of this means that anyone looking to future-proof their TV purchase may want to give 4K a look. Here's our round-up of the current crop.
Best Interface
LG UB8500 55-inch
$2,299 | Great picture and sound doesn't mean much if the TV's a pain to use. LG has this department aced, with the slickest interface on the market, the result of its purchase last year of the webOS operating system. Originally made by the now defunct Palm for its smartphones, the interface is crisp, colourful and animated, making the TV as easy to use as a tablet. The UB8500 is also amazingly lightweight and affordable, making it a good entry-level 4K panel.
Best Sound
Sony X900B 55-inch
$3,499 | Sony's X900B has a number of things going for it, including image quality that runs neck-and-neck with Panasonic, plus a simple-enough interface. Where it shines is with sound, an unsurprising edge given the large built-in speakers on either side of the screen. The speakers produce clear, crisp sound and obviate the need for an additional sound bar. But there's a trade-off—the speakers add an extra foot of width to the TV, which some will find aesthetically displeasing. Sony's entry is also one of the higher-priced 4K TVs that we tested.
Best Picture
Panasonic AX800 58-inch
$4,449 | Panasonic may have learned a trick or two with its long history in plasma TVs. Plasma screens tended to have better pictures than LCD TVs because of their deeper blacks, a fact the company seems to have built on with its 4K efforts. Of the TVs we tested, the AX800 has the deepest and most immersive picture. On the downside, it's a heavy TV with a still-hefty price tag to match and an outdated interface. If none of that matters and picture quality is the only concern, this is your best bet.
Best Overall
Samsung Series 8550 55-inch
$2,699 | Picture quality is obviously the biggest selling point of 4K televisions, but many other features factor into any buying decision. By this measure, Samsung has the best of all worlds. The 8550 produces a stunning image and does a good job at improving—or "up-converting"—lower-quality pictures. Even analog TV signals, an increasingly rare beast, look decent once juiced up by the TV's processor. Moreover, the TV's interface is clean and simple so switching channels and inputs is a breeze. Samsung's entry is also reasonably priced, costing not much more than a high-end HD TV.