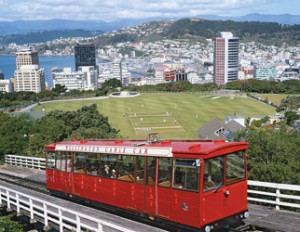 With hairy-toed Hobbits about to reinfest our cinema screens, travellers will be fantasizing anew about vacationing in Middle-earth, or at least its New Zealand stand-in. But you don't have to be a Tolkien nut to hang out with the Kiwis. The capital city of Wellington, home of Peter Jackson's movie fiefdom, has plenty of non-imaginary action for visitors who don't know Bag End from a hole in the ground.
First, though, you'll need to arrange to get there and back again without blowing too much Elven gold. At time of writing, mid-September Air New Zealand flights from Toronto, typically via Los Angeles and Auckland, were as low as $2,000 return, taxes included—but their e-newsletter at www.airnewzealand.ca promised late-breaking deals. Routing through Vancouver and Sydney, Air Canada services were $2,700 (join its @ACwebSaver Twitter feed for discount codes). Longer routings on Qantas offered a minor savings of $100.
Expect a minimum 23-hour flight before arriving at wind-whipped Wellington Airport. It's only eight kilometres from the city, but swap the $30 cab fare for a door-to-door Super Shuttle (one-way for two people $20; www.supershuttle.co.nz). Aim to stay near central Lambton Quay and you'll be within strolling distance of hot spot sites and eateries: Welly—as locals call it—is compact and, despite its hills, mostly walkable.
Compare deals at www.hotels.co.nz with budget favourites like the giant YHA Wellington City (doubles from $69) and spartan Ibis Hotel ($97). Recommended mid-rangers include Gourmet Stay ($101) and harbour-view Copthorne Oriental Bay Hotel ($156). Alternatively, swank it up at the heritage Wellesley Boutique Hotel ($179). For self-caterers, the charming City Cottages off Cuba Street ($138), with kitchens and laundry facilities, are ideal.
Start exploring with a free Welly Walks app from the Apple Store, making sure to include the downtown's iconic Te Papa national museum. Keep those plastic NZ dollars in your pocket because admission is free here (and also at the Museum of Wellington City & Sea). But shell out $2.85 to take the red-painted cable car up to hilltop Kelburn: the panoramas are worth it. Then, stroll back down via the gratis Cable Car Museum and verdant Botanic Garden (Begonia House recommended).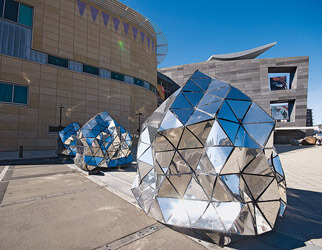 Tours are also free at the historic Parliament Buildings—including its quirky 1970s beehive-shaped extension. But if you'd rather bike around town, rentals start at $24 per half-day at On Yer Bike (www.onyerbikeavantiplus.co.nz), a Wellington favourite. For company-cravers, they run free Tuesday evening group rides for all skill levels, from late September.
New Zealand's cultural capital is also a hub of artsy shenanigans. Peruse the Capital Times for listings—including live music at the Bodega (or "the Bodge" as locals it)—then dip into the city's thriving theatre scene: the tourist information centre at the corner of Victoria and Wakefield Street is your best bet for half-price show tickets.
And if those movies remain precious to you, hit the Weta Cave in edge-of-town Miramar (via bus number 2) for a taste of "Wellywood"—a cheeky nod to the area's booming movie business. The special effects studio's admission-free museum illuminates its work on Jackson's flicks and other films. Continue your wizardly wander with a four-hour Wellington Movie Tour ($36; www.movietours.co.nz), exploring set locations across the region.
If you're now as hungry as a Hobbit, fuel up at the steaming stalls lining Friday's Wellington Night Market, near Cuba Street—where you're also never far from a fortifying flat white coffee. Tipping is not expected in New Zealand, but keep dining costs down even further at well-priced cafés like Simply Paris and Fidel's Cafe (breakfast recommended).
For seafood, try the Ortega Fish Shack and Bar or add a house-made Hop Rocker pilsner to your fish and chips at Mac's Brewbar. But when it's time to splurge, take in the $32 two-course prix fixe at romantic Boulcott Street Bistro—it's better than anything Gandalf could conjure up.
Vancouverite John Lee will be back in New Zealand this fall. Follow him further at www.johnleewriter.com.
Wellington for less: Two sample budgets for two
7 days on $6,000
Return airfare (Toronto-Los Angeles-Auckland-Wellington): $4,000 (Air New Zealand)
Double-occupancy hotel room for 6 nights: $580 (Ibis Hotel)
Food & drink: $1,300
Transport: $40 (for return SuperShuttle airport transfers)
7 days on $8,000
Return airfare (Toronto-VANCOUVER- SYDNEY-Wellington): $5,400 (Air Canada)
Double-occupancy hotel room for 6 nights: $936 (Copthorne Oriental Bay Hotel)
Food & drink: $1,500
Transport & Attractions: $112 (includes $40 airport transfers and $72 for two Wellington Movie Tours)
Top value dining
Simply Paris
Fidel's Cafe
Boulcott Street Bistro
(www.boulcottstreetbistro. co.nz)
Top value sleepovers
Gourmet Stay
Copthorne Oriental Bay Hotel
City Cottages