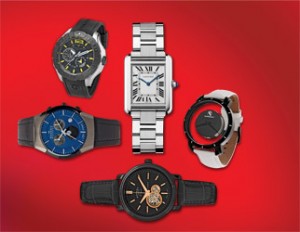 For many, a watch isn't just some trinket to don today and toss tomorrow. It's an item to wear indefinitely. A lifetime warranty makes sense if you're in the market for a new, long-term timepiece, whether it's for yourself or a gift for someone special. Only a handful of watchmakers back up their products for the duration of ownership, and they may not be the manufacturers that immediately come to mind. You have to search carefully to find lifetime guarantees but even then most cover only the movement—the internal mechanism—excluding the case, crystal (the glass covering the face) and band. In certain situations, the warranty is so limited that the term "lifetime" seems misleading. Narrowing the search to men's watches for simplicity, we considered five manufacturers that claim to support their products for life. Our top pick is surprisingly affordable.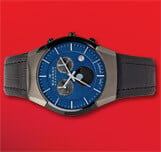 First place
Skagen Denmark Moonphase Chronograph | $325
Texas-based Skagen is owned by global retailer Fossil. The company offers relatively inexpensive products, and the Moonphase Chronograph 901 XLB is its priciest watch. It features a leather band, sandblasted dial, Swiss movement, 30-minute counter, date and moon phase display. Skagen's warranty covers faulty material or workmanship but not the band or crystal. The manufacturer doesn't require regular servicing as Rotary does, and the warranty is relatively straightforward compared to that of Charles-Hubert Paris. The price is tempting, so if you're looking for a bargain, lifetime-guaranteed watch, Skagen is your watchmaker.
BEST DEAL:
Skagen doesn't come close to matching the luxury level of Cartier, but its feature-rich product, no-nonsense warranty and low price point combine to make it the best value among the watches we considered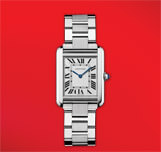 Second place
Cartier Tank Solo | $2,600
The priciest piece in the running, the Tank Solo has a storied pedigree. Company founder Louis Cartier designed the Tank in 1917, inspired by the sharp lines of the Renault-built tanks that France used in the First World War. This latest iteration of the watch has a steel case, sapphire crystal and synthetic spinel cabochon (the polished gemstone on the end of the knob used to adjust the time). The lifetime warranty covers any piece exhibiting a manufacturing defect. But if you ignore Cartier's recommendation for which batteries to use, or if you have the watch serviced anywhere but an authorized Cartier shop, the company effectively blows up the guarantee.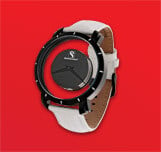 Third place