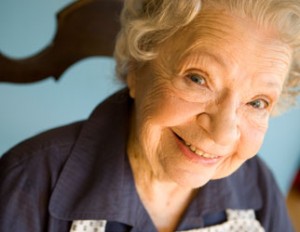 It started as a simple request. Two years ago, after hip replacement surgery, Monica Diaz's 78-year-old mother asked her for an $8,000 loan to build a second bathroom on the main floor of her two-storey home in Calgary. "The stairs were too much for her to do several times a day," says Diaz, a 45-year-old tax accountant. "I thought this would make her daily life easier."
So Diaz (we changed her name to protect her privacy) wrote a cheque and her mother agreed to pay her back. But no payments were forthcoming. "I didn't need the money right away so I never bothered her about it," said Diaz.
A few months later Diaz's mother asked for another $600, and Diaz wrote another cheque. But on her next visit to her mother's house, Diaz noticed a new 42-inch flat-screen TV sitting in her mother's living room. "Obviously, Mom was confusing needs with wants and probably had no intention of ever paying me back," says Diaz. "I was hurt."
Diaz's situation is more common than you think. It's difficult to say no when your parents ask for a financial bailout, but sometimes it's the right thing to do. "Adult children should deal with their elderly parents much the same way as they do with their own adult children," says Gary Buffone, a psychologist specializing in money matters. "Let them make their own choices. If possible, educate them—and then let them live with the consequences."
If your parents ever put you in an awkward position by asking for help, these tips will help minimize the damage.
Get it in writing
If you decide to lend your parents money, you should at least create a paper trail. "Write out a loan agreement and specify the terms," says Barbara Wickens, co-author of Now What? A Practical Guide to Dealing with Aging, Illness and Dying. "If your parents don't have the cash flow to pay you back, set it up so it's repaid from the estate upon their death."
Offer to help them budget
If your parents are problem spenders, instead of financial help, offer to help them with their budgeting. If they have severe spending problems, you could also arrange for them to see a financial counsellor. "This strategy is much more effective than simply writing them a cheque," says Wickens.
Offer help in kind
If you don't like the idea of giving your parents an allowance, consider helping in other ways. "I had a friend who brought groceries and a metro pass over to her mom's house monthly," says financial therapist Amanda Mills. "Her mom knew that would be the extent of the help, but it left her with a few extra dollars every month to spend as she liked—no questions asked."
Whatever you decide to do, try to help in a way that allows your parents to keep their dignity, and don't let an unpaid loan poison your relationship. "By all means give if you can afford it," says Wickens. "But recognize that it's a gift, because chances are that if your parents are on a tight budget, they probably won't be able to pay you back."