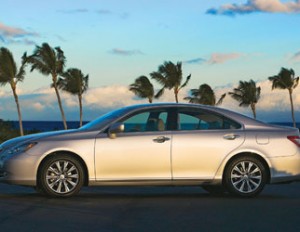 Back in the year 2000, when the world didn't abruptly end on the first of January, the Ford Focus was racking up automotive accolades at every turn. Motor Trend, Car and Driver and the Automobile Journalists Association of Canada were among those who heaped awards on the Detroit-made compact car.
Ford was quick to capitalize on the endorsements in its ads, and the car was soon flying off dealer lots. But then things started to get a little fuzzy for the Focus. Consumers began reporting chronic stalling, unintended acceleration and collapsing wheels. Suddenly, everyone's Car of the Year was becoming Ford's biggest nightmare since the exploding Pinto controversy of the late 1970s.
Focus owners were pretty peeved at the automotive experts who promoted this car and with good reason, says Lemon-Aid author Phil Edmonston.
"Car of the Year awards are pure baloney," he argues. "They are given out by consumer and auto magazines as an inducement to that magazine's auto advertisers. In fact, new car buyers would be better served by a Ouiji board's buying recommendation than a Car of the Year designation put out by any publication."
Veteran mechanic Eli Melnick, of Start Auto Electric in Toronto, agrees. "Most awards have nothing to do with reliability and performance down the road. It's always the first model year being looked at, and invariably all manufacturers have issues with new models until they get them debugged."
Edmonston, who has penned 135 of his own car-buying guides over the last four decades, bases his opinions on owners' reports, government-recorded safety complaints and confidential automaker service bulletins.
Car of the Year (COTY) awards, on the other hand, are usually decided after a few days of testing vehicles that may have been specially set up by the manufacturers and their teams of mechanics. And although the tests themselves may be demanding and thorough, even those who organize these annual awards admit they can't measure how well a vehicle will hold up in the long run.
"Over the years we've looked at trying to build in ways of looking at reliability and durability, but given the fact most of the cars are brand new to the market, it's pretty hard," says Gerry Malloy of the Automobile Journalists Association of Canada.
The same can be said of the car reviews in your newspaper's automotive section and buying guides found on magazine stands, in bookstores or online. In fact, divining a true picture of your car's long-term performance can be a tricky business, so we decided to compile our own review of the reviewers.
Consumer Reports
Both a magazine and a website, the U.S.-based Consumer Reports (CR) has no outside advertising. It buys the vehicles it tests anonymously, and it doesn't permit the commercial use of its reviews by manufacturers.
CR bases its ratings on its own testing and annual surveys sent out to its seven million subscribers. It also offers "predicted reliability" rankings based on the experiences of survey respondents who own earlier models of the same vehicles.
Pros: Well-researched, unbiased and largely immune to outside influence.
Cons: Most information available only to paid subscribers.
Rating: 5/5
Consumer Associations
Non-profit groups like the Automobile Protection Association (APA) and Car Help Canada provide unbiased advice and ratings to the public. Both are funded mainly by annual membership dues.
Although both groups represent consumer interests, the APA has a larger organization and publishes free new and used car guides on its website.
Pros: Canadian-based ratings, focused entirely on consumer protection.
Cons: Most information available only to paid members.
Rating: 4/5
Lemon-Aid Guides
Phil Edmonston has been a bee in the bonnet of car manufacturers for 40 years, spilling the beans on their secret warranties and tracking complaints to government safety agencies. His books offer ratings for both new and used cars, as well as proven advice on fighting back and tips on getting the best value.
Pros: Edmonston pulls no punches and has unmatched insider information.
Cons: Each guide costs about $30—almost half the price of a consumer association membership—and goes out of date in a year or so.
Rating: 5/5
J.D. Power and Associates
U.S. Market research company J.D. Power and Associates surveys car owners on reliability and overall satisfaction. Its most popular reports look at initial quality within the first three months of ownership, as well as three years after purchase.
A for-profit enterprise, critics point out that J.D. Power & Associates earns the bulk of its income from selling research to corporations and licensing the use of its awards in advertising campaigns.
Pros: Good feedback on the first three years survey.
Cons: The first three months survey is limited. Some question neutrality.
Rating: 3/5
The Scribes
Whether they are writing for your local paper, car magazine or website, automotive journalists enjoy free cars for up to a week at a time, and their employers are greatly dependant on automakers and their advertising budgets. All-expenses-paid junkets to exotic locations are also part of the perks for the elite writers.
This doesn't necessarily mean these journalists are co-opted, but you can bet their editors hear about it if an unflattering article appears, or if an advertiser gets left out of a "best car" list.
Pros: Well-informed opinions from writers who drive nearly as many cars as a hotel parking valet attendant.
Cons: Advertisers can exert pressure on published content and long-term reliability is not often addressed.
Rating: 3/5