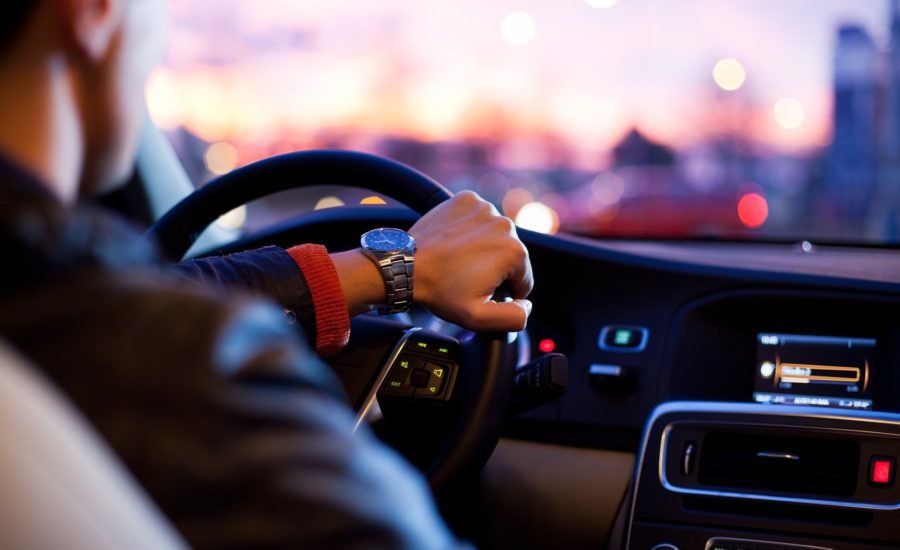 With a strong earn rate on three major spending categories and a flexible on-demand redemption policy, the TD Cash Back Visa Infinite makes sure everyday Canadians can make the best use of their cash-back rewards as they need them. And, with perks like travel insurance and complimentary roadside assistance benefits, this card gives back a little bit more than others in this category. 
TD Cash Back Visa Infinite quick facts
| | |
| --- | --- |
| Annual fee | $120, waived for the first year |
| Rewards | 3% on gas, groceries and recurring bills; 1% on everything else |
| Welcome offer | 6% cash back for the first 3 months up to $2,000 in purchases |
| Income requirement | $60,000 individually or $100,000 as a household |
| Purchase interest rate | 20.99% |
| Best features | Strong rewards on major household expenses, complimentary roadside assistance membership, and flexible, any-time cash back redemption |
| Who it's best for | Families, car owners and people who already bank with TD |
Get more details about the TD Cash Back Visa Infinite*
7 things to know about the TD Cash Back Visa Infinite
This card offers strong earn rates in major spending categories

Like most cash back cards, the TD Cash Back Visa Infinite offers different earn rates in different categories. Gas, groceries and recurring bills (automatic monthly purchases like Netflix, phone bills, and so forth)—where the bulk of expenditures for many families lie—earn a substantial 3%. The 1% rate on all other purchases is solid too.
What does this mean in practical terms? A family who uses the TD Cash Back Visa Infinite to purchase a monthly average of $750 in groceries, $200 on gas and $125 on recurring bills will get back around $385 annually on those three categories alone—plus there's the 1% back you'll get on all other purchases. Simply put, you can easily earn far more in cash back than you'll pay for the annual fee.
Valuable welcome offer
New cardholders are welcomed with an excellent offer that returns a whopping 6% cash back for the first three months (up to a total of $2,000 in purchases). Plus, when you sign up by May 31, 2020, the $120 annual fee is waived for the first year for you and one additional authorized cardholder (normally $50), so you can reap even better rewards together.
Complimentary roadside assistance
Cardholders are automatically enrolled as Deluxe members in the TD Auto Club, which entitles them to complimentary roadside assistance services. This coverage is 24/7 and designed for roadside emergencies like dead batteries, flat tires or breakdowns. As a Deluxe member, you'll have access to a tow to the nearest service centre (up to 200 kilometres), emergency transportation and even financial reimbursement for food and rest expenses up to $200 in case you're stranded due to a vehicle-related issue. Similar assistance packages typically cost between $69 and $100 on a stand-alone basis.
Anytime cash back reimbursement

Some cash back credit cards offer reimbursement on a fixed schedule—usually once per year—but with the TD Cash Back Visa Infinite you can access your funds when you need them with no time restrictions (though a minimum of $25 must be redeemed).
Income requirements

The TD Cash Back Visa Infinite has a minimum annual income requirement of $60,000 (or $100,000 for the household). If you don't hit the minimum requirement, you might want to consider other great cash back card options like the Tangerine Money-Back Credit Card or SimplyCash Preferred from American Express.
Travel insurance benefits
Travel insurance is one of the most attractive perks a card can carry, saving cardholders the time, hassle and money of buying stand-alone coverage. With the TD Cash Back Visa Infinite, you're protected up to $2 million for medical emergency insurance for trips of up to 10 days as well as delayed or lost baggage costs. These aren't the most comprehensive travel insurance benefits around, even when compared to other cash back cards, but for a non-travel card it's not a bad offering.
The advantage of bundling accounts

Since this card is from TD, a big bank, it may be a good fit for those who want to keep all their accounts with a single institution—and there may well be benefits to doing so. For example, TD members with an Unlimited Chequing Account holding a minimum balance of $5,000 at all times can have the both the card's $120 annual fee along with everyday banking fees waived each and every year. Note though, if your balance in your Unlimited Chequing Account dips below $5,000, you'll owe $30 monthly account fee.