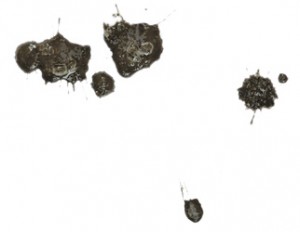 Most 4x4s spend more time navigating potholes en route to the office than they do thundering up backcountry trails. But that hasn't stopped droves of buyers. Some are attracted by these vehicles' all-weather ruggedness and cocoon of steel and safety features. For others, it's just the cool factor of owning a big toy.
But not all off-roaders are created equal. Some are decidedly more suited to comfortable cruising than rock hopping. That's not necessarily a bad thing, but consumers need to know which all-wheel-drives really offer true off-road abilities. This month we've tasked our automotive experts with examining five of the best mudders on the market.
BEST DEAL!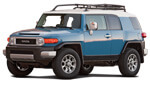 Toyota FJ Cruiser, $33,440
This vehicle hearkens back to Toyota's days of building SUVs equally at home in the desert or on safari. "Built like a brick and twice as tough, the FJ will handle any off-road task," says truck expert Howard Elmer. Uniquely designed with clamshell doors like the Honda Element, this truck is probably best suited for those without children. "It's definitely aimed at the young adventurer, since you need a younger set of bones to handle the rougher ride," says Nika Rolczewski. Fuel economy is typically poor and rear visibility is reduced by the smallish back window and full-size spare tire mounted on the hatch. Because it's a Toyota, though, resale value is excellent should you decide to trade it in for a more refined or frugal ride.
2nd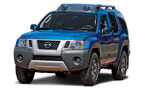 Nissan Xterra, $33,998
Priced between Nissan's entry-level Rogue and the more luxurious Murano, the Xterra is a serious machine for taming steep inclines and rocky roads. And with features like descent control, hill start assist and shift-on-the-fly four-wheel-drive, Nissan makes it easy for amateur adventurers to tackle rougher terrain.
"It's an exceptionally reliable, no-frills, rugged, off-road performer," says Phil Edmonston. The Spartan interior offers few luxury touches and the interior space is a little small for an SUV of this size, but Nissan's innovative stadium seating at least assures rear-seat passengers of a good view and decent legroom. "It is a tough brute of a vehicle that can certainly handle off-road excursions," adds Rolczewski.
3rd
Jeep Grand Cherokee Overland, $50,495
Loaded with features that boost its off-road prowess, the Overland also packs in lots of high-tech amenities for the luxury car market. "Jeep is the exception to the rule that you can't have it all," says Elmer. To keep the rocks and mudholes at bay, the Overland features an air suspension system that lifts it an extra four inches above ground. Nadine Filion says the fuel economy is surprisingly good and praises its "domesticated" ride. And Edmonston says it's "roomy, relatively agile on- and off-road and has good towing capability." However, Mohamed Bouchama notes there have been mechanical issues with some Cherokees.
4th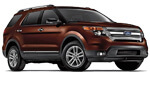 Ford Explorer, $28,349
"If you close your eyes and click your heels twice that minivan in your driveway can change into the Ford Explorer," says Rolczewski of this much smoothed-out reincarnation of Ford's most popular SUV. Gone are the V8 engine option and the 4×4 transfer case in this all-new version. Instead, the Explorer offers only all-wheel drive and either a V6 or a turbo-boosted four-cylinder engine. With its comfortable seating for seven, Elmer likens it to a minivan. Edmonston was the least effusive, though, calling it "a middle-of-the-pack, clumsy, gas hog that's underpowered with the optional four-cylinder EcoBoost engine."
5th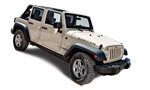 Jeep Wrangler Rubicon, $29,795
Only 15% of SUV owners ever go off-road, but Jeep claims 80% of Wrangler buyers leave the beaten path in search of adventure. "If you want to really churn mud and climb rocks then the Rubicon is your truck," says Elmer. But as a daily driver, the Wrangler can leave you more shaken than stirred. "For short trips up and down the mountain it's no problem, but for everyday use the nostalgia wears off fast," says Rolczewski. For some, though, the sheer fun factor makes the Wrangler a must-have. "I had a Jeep when I was in my 20s and I loved every moment driving top down, lost in the woods and playing in the mud," says Filion.
THE VERDICT
With its new twist on a classic desert machine, the Toyota FJ Cruiser is our king of the hill. And while it may not suit everyone with its unique styling and odd door configuration, its off-road prowess combined with a high resale value and Toyota dependability make it a winner. But if you need four proper doors and prefer refinement over ruggedness, your best option might be the Jeep Grand Cherokee Overland. This Mercedes-inspired mid-sized SUV lets you ride rough over mudholes and rocks in exceptional style.
Expert Panel
Phil Edmonston: Bestselling author of the annual Lemon Aid new and used vehicle guides
Nika Rolczewski: Automotive columnist for the Toronto Star
Nadine Filion: Award-winning automotive journalist based in Montreal
Mohamed Bouchama: Executive Director of Car Help Canada
Howard Elmer: vIce-President of the Automotive Journalists Association of Canada
HOW WE CAME UP WITH THE NUMBERS
Price reflects the manufacturer's suggested retail price without options or destination charge. For cost of ownership, we used data from Edmunds.com, converted to Canadian dollars per kilometre. The safety score is based on ranking data available from IIHS and NHSTA, the leading authorities in the U.S. Reliability is based on Consumer Reports data gathered from vehicle owner questionnaires. Driving experience is the average score for each model provided by our expert panel. To obtain our overall value score, we assign a weight of 20% each to cost of ownership and reliability, 10% to safety and 50% to driving experience. The higher the score out of 10, the better the value offered by the vehicle.