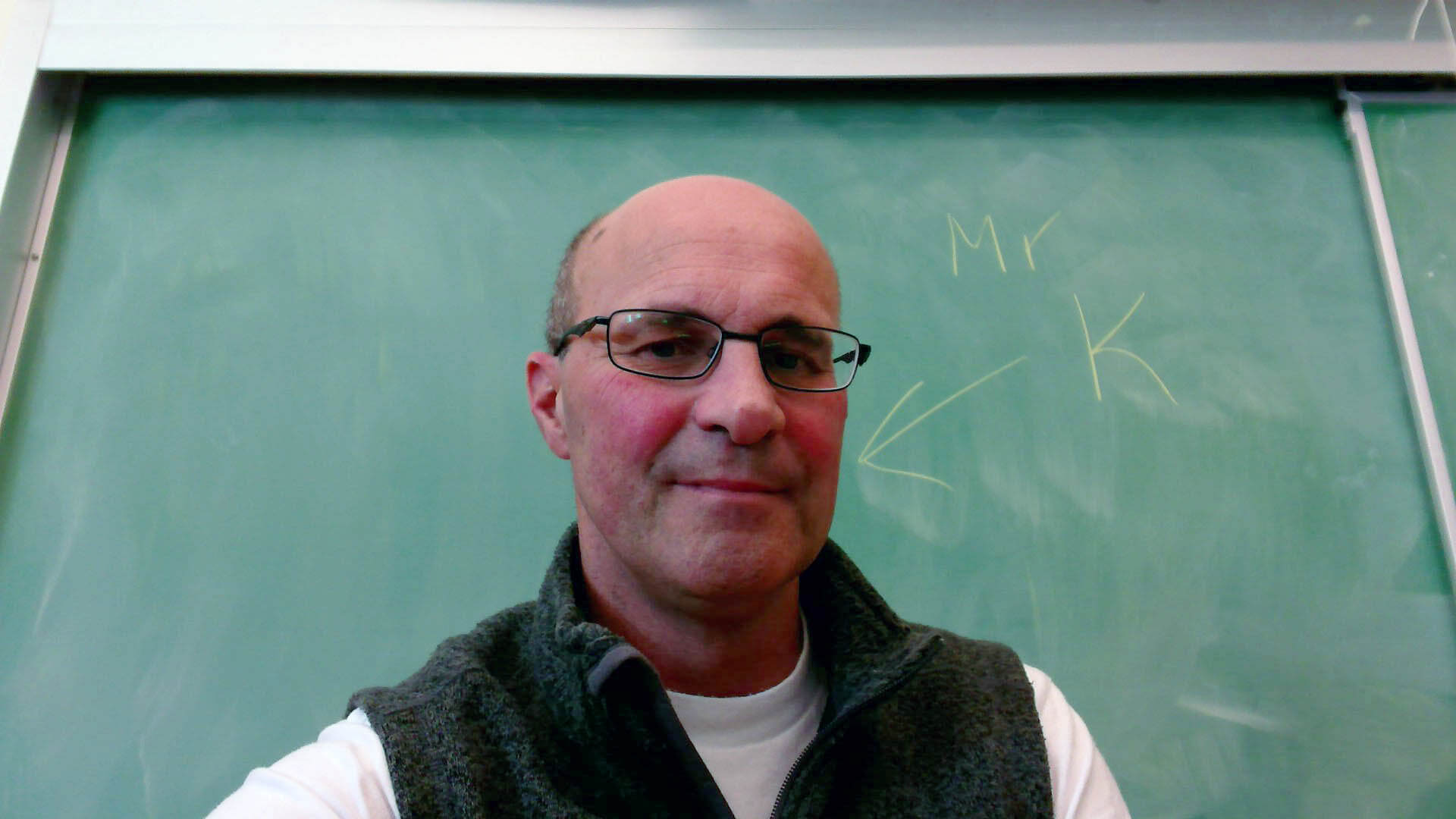 Andrew Kefalas
Age: 55
Location: Vancouver, B.C.
Total TFSA: $21,000
Strategy: A DIY couch potato using ETFs with a penchant for a little tinkering
Andrew Kefalas is a 55-year-old teacher and the father of two twin boys, aged four. His wife Angela, 42, is also a teacher who works part-time but is planning to return to full-time work next fall. "My life pattern has been a little different from the usual," says Andrew, who is almost mortgage free. "I plan to retire in three or four years or simply work part-time while my wife will go back to full-time teaching for a few years. I'll be able to spend more time with my twin boys then and I'm looking forward to that."
Andrew is also looking forward to using his TFSA to fund some travel with his two boys in the future but for now, he's just having fun learning about investing. In fact, when he started investing in his TFSA three years ago, he followed a strict couch potato portfolio using mutual funds only. "I just went DIY this summer and am now focusing on ETFs. I just wanted to be more hands-on and have enjoyed learning about investing this past summer."
RELATED: A nearly $40,000 TFSA all-in on Canadian dividend stocks
In fact, over the last three years, Andrew has bought mostly BMO mutual funds and ETFs that were equity based. He invested about $3,000 in each from 2015 to 2017 (for a total of $12,000) and the equity portion of his TFSA* is worth about $16,600 today. Those investment holdings include BMO Canadian equity ETF, BMO U.S. Dividend Fund ETF, BMO Tactical Dividend ETF, and BMO Equity Growth.
---
Compare the Best Robo-Advisors in Canada* >
---
This summer, Andrew added some fixed-income ETFs to his TFSA—$1,500 in each ETF—and it now includes BMO Aggregate Bond Index ETF (ZAG), BMO Laddered Pfd. share index ETF (ZPR) as well as Vanguard Global ex U.S. Aggregate Bond Index ETF (VBG). "I have an InvestorLine account with BMO and have bought the fixed income ETFs myself in the last two months. The total is now $21,000 and I will add more money later in the year as it becomes available."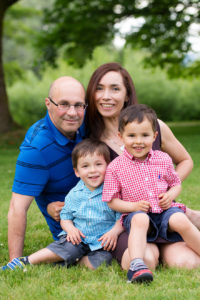 Andrew, who will have a full defined benefit teacher's pension from his employer in four years, is now debating two possible scenarios for his TFSA. "Should I stay the course, tinker with my asset allocation, or add more variety?" he wonders. "I am a couch potato with some comfort for risk and I'm thinking I could add a bit more risk to my TFSA and still stay in my comfort zone. But should I be looking at emerging markets for international exposure? Other sectors? Or something else?
Andrew monitors the account every couple of weeks and is now very comfortable with it. "But a bit more geographic or industry diversification wouldn't hurt so I'm looking for some suggestions for future yearly contributions," says Andrew.
Even though Andrew doesn't see himself as a stock investor, and feels comfortable with holding ETFs in his TFSA, he also wonders whether adding some dividend stocks or a dividend ETF in future is a good move. "I'm thinking mid- to long-term," says Andrew, who says he would like to use the TFSA money in five to 10 years to take some "trips of a lifetime" with his boys. "In a few years, when they're 10 to 15 years old, I'd like to take them to Greece, where my parents are from, as well as to Colombia, where my wife is from."
In the meantime, he hopes to continue learning about stocks and being a DIY investor in his TFSA. "I plan to keep reading good investment sources to build my investment knowledge," says Andrew. "That's what my summers have been for and I've enjoyed the experience."
---
Compare the Best Savings Accounts in Canada* >
---
Andrew's TFSA holdings
| Holding | Value |
| --- | --- |
| BMO Canadian equity ETF Fund (BMO144) | $4,600 |
| BMO US dividend Fund (BMO219) | $3,500 |
| BMO Tactical Dividend ETF fund (BMO743) | $3,100 |
| BMO Equity Growth ETF fund (BMO705) | $5,400 |
| BMO Aggregate Bond Index ETF (ZAG) | $1,500 |
| BMO Laddered PFD share Index ETF (ZPR) | $1,500 |
| Vanguard Global ex US Aggregate Bond Index ETF (VBG) | $1,500 |
| TFSA TOTAL: | $21,100 |
What the pro says
"The situation presented here is one of the classic questions that financial advisors grapple with regularly – 'to what extent (if any) should a portfolio incorporate other elements of a person's financial life?'" says Industrial Alliance Securities Inc. portfolio manager John DeGoey. Here's his advice for Andrew:
In this case, Andrew has a substantial defined benefit pension plan. People sometimes invest as though those plans don't exist (behaviouralists call this "compartmentalization"). Others take a more holistic, integrated approach and build portfolios around their work opportunities. While both approaches are reasonable, I fall into the latter camp.
In essence, Andrew's decision revolves around whether he wants to build a TFSA portfolio as if it is all he owns or if he wants to build one that recognizes the pension plan as being the primary source of retirement income. If he chooses the former, then a more balanced approach seems to be best.
If however, he chooses to build a portfolio that could act as a complement to the pre-existing pension plan, then he should be prepared to make the portfolio into an all‐equity portfolio that very much includes asset classes like emerging market equity.
The only caveat I would have to my recommendation is as it relates to market fluctuation. No plan is any good if you can't stick to it. Andrew needs to be sure that he can stomach a 100% equity portfolio before moving into one.
John De Goey is a Portfolio Manager with Industrial Alliance Securities Inc. and the author of The Professional Financial Advisor IV. Industrial Alliance Securities Inc. is a member of the Canadian Investor Protection Fund. The opinions expressed herein are those of Mr. De Goey alone and may not be aligned with the opinions and values of Industrial Alliance Securities Inc. or any of its affiliated companies. This does not constitute a trade recommendation.
What does the * mean?
If a link has an asterisk (*) at the end of it, that means it's an affiliate link and can sometimes result in a payment to MoneySense (owned by Ratehub Inc.) which helps our website stay free to our users. It's important to note that our editorial content will never be impacted by these links. We are committed to looking at all available products in the market, and where a product ranks in our article or whether or not it's included in the first place is never driven by compensation. For more details read our MoneySense Monetization policy.