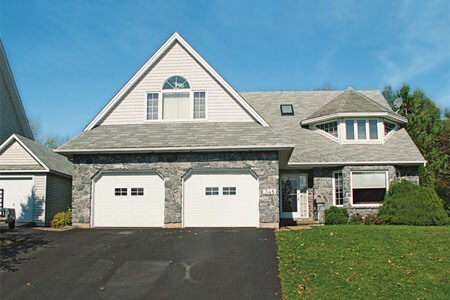 Recently, I chatted with a couple who, after seven years, sold their century-old row house in Toronto's Trinity-Bellwoods neighbourhood. With grins plastered on their faces, they happily declared the best part was their sizeable profit—they sold for $300,000 more than they originally paid—was completely tax-free.
This got me thinking. Every week we get questions from readers regarding capital gains taxes as they apply to the sale of property. Most people are aware there's an exemption for your principal residence, but the nuances muddle us up. And let's face it, when it comes to taxes, there are a lot of nuances.
Is it a capital gain or income? When you buy an asset—whether a house, art, or a stock—you expect it to appreciate in value. If you eventually sell the asset for more than you paid, that increase in value is normally considered a taxable capital gain by the Canada Revenue Agency (CRA). Capital gains are taxed at only half your marginal rate. But not every sale gets this treatment. Remember those nuances?
For example, if a nurse buys a condo, rents it out for four years, then sells it for a net profit of $100,000, she would pay capital gains tax. That's because being a landlord was not her primary source of income. However, what if that same nurse bought several pre-construction condos and sold them before taking possession? According to the CRA, that's a different story. If a person "habitually does a thing that is capable of producing a profit," then that profit is considered business income, which is taxed at twice the rate of capital gains.
The bottom line: profits from the sale of real property don't immediately qualify for preferential capital gains tax treatment.
Residence rules. For most of us, the real concern is how to use the principal residence exemption (PRE) effectively when it comes to selling property. To qualify for the PRE the property must be a house, cottage, condo or trailer (other categories qualify, but check first with CRA), and you or your family must have "ordinarily inhabited" the property. "This doesn't mean you live in the property 365 days of the year, but you can't be a visitor either," explains Albert Luk, lawyer with Devry Smith Frank LLP, a Toronto law firm.
If you have more than one property that meets these criteria, you have a good problem, says Luk. "Deciding which to designate as a principal residence can be complicated, but it can also produce significant savings."
For instance, if you're in a 21% tax bracket in retirement and sell your cottage for a net profit of $400,000 and your principal home for a net profit of $250,000, you would pay approximately $42,000 in tax. Yet if you designated your cottage (rather than your house) as your principal residence, you could save close to $16,000 in tax.