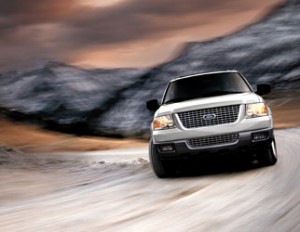 I was tooling around with the sales dude from my publishing company when the topic turned to new cars. I've been driving the same Dodge Caravan since 2006 and it's starting to wear around the edges. He was telling me the story of how he and his wife took seven months to decide what their second car should be. A big factor in the decision: how much they'd have to pay in car insurance. The car they ended up choosing cost them hundreds less a year.
That's right, the car you choose has a big impact on your insurance rates. Top of the line, late models will cost you far more than older, less fancy mobility. All those bells and whistles that inflate your car's value will also inflate your insurance premium since the insurance company is on the hook for bigger repair bills if you're in an accident.
So, too, will the model's likelihood of being swiped. In 2012, the cars most frequently stolen were:
1. 2000 HONDA CIVIC SiR 2DR
2. 1999 HONDA CIVIC SiR 2DR
3. 2006 CHEVROLET TRAILBLAZER SS 4DR 4WD
4. 2007 FORD F350 SD 4WD PU
5. 2005 CADILLAC ESCALADE 4DR AWD
6. 2006 FORD F350 SD 4WD PU
7. 2002 CADILLAC ESCALADE 4DR 4WD
8. 2005 FORD F350 SD 4WD PU
9. 2004 FORD F350 SD 4WD PU
10. 1999 ACURA INTEGRA 2DR
Where you buy your insurance can also save you big time. The rates charged by different insurance companies to insure the same car and driver can vary by hundreds of dollars. Do some research before your car insurance comes up for renewal. Online quotes are a great way to compare what's out there. Don't fudge the answers to the questions you're asked: if you been caught speeding, fess up to get an accurate quote.
It's a no-brainer that your driving record will also impact your premium. A nice shiny driving record means the best rates, right? But did you also know that when you drive—the time of day—and how far you drive can up your rates?
Commuters pay more insurance because the majority of accidents happen during rush hour. And the more you drive the higher your insurance costs will be because you increase the likelihood of an accident.
The easiest way to reduce vehicle insurance costs is to hike your deductible. If you would never put in a claim for anything under $1,000, then why have a $250 or $500 deductible? Raise your deductible to $1,000 and boost your emergency fund to cover your butt. And as for buying coverage you won't use, don't! Eliminate collision coverage on an old beater. This is particularly true for young drivers who are already behind the premium eight-ball and are paying through the nose for every extra dollar in coverage.
Pooling your insurance in one spot can save you big money. So too can having an anti-theft device. And if you've got a long history of no claims, you'll get a discount for that too.