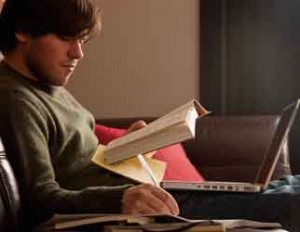 Students moving away from home for the first time need renter's insurance, experts say, but in many cases it doesn't have to cost them a thing.
Full-time post secondary students are often covered under their parent's home insurance plan, according to John McClelland of Toronto-based McClelland Insurance brokerage. The key is double-checking with your provider and notifying them of the new address.
---
Compare life insurance quotes from some of Canada's top providers*
---
A simple phone call can protect students from all kinds of mishaps in and around campus.
"There's the obvious— fire, water damage and theft—concerns but there are also liability concerns," McClelland said.
If someone is injured on the premises or a toilet floods over and causes water damage to a few floors below, it can hugely expensive and time consuming without insurance.
Not every rental unit problem is the landlord's responsibility either.
"There can be a lot of misconceptions out there," McClelland said. "It depends who was found to be negligent. Tenants can be held responsible." Without proper insurance, tenants who are found to be at-fault are on the hook for damages.