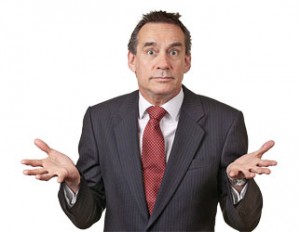 Fresh back from maternity leave and I am pleased to see that real estate, lending rules, and mortgage rates still dominate front page news and water cooler chats. After a year of running after a precocious little man–he started walking at eight months!–I am also a little amused at the persistent doom and gloom headlines that accompany these stories.
Don't get me wrong. I'm not some eternal optimist that believes housing prices will forever appreciate and rates will continue to stay low, but I do think our insatiable appetite for news and views on real estate can blow some events out of proportion.
For instance, the recent reports on the imminent death of the independent mortgage broker.
Apparently independent brokers took a hit when, in November 2012, Scotiabank bought ING Direct. A few months later the bank removed the no frills lender from the independent mortgage broker channel. Immediately there were cries of a "lost mortgage advocate" and many, including a few independent brokers, considered it a first step in the decline of the independent broker.
But when you look at ING's withdrawal, not as an isolated event, but as a realistic decision based on the marketplace, you begin to have a better appreciation of how small of an impact this decision had on brokers or us, as end consumers.
That's because ING isn't the first bank in Canada to withdraw from the mortgage marketplace. In the last five years CIBC, RBC and BMO have also left the independent broker channel and decided to sell direct to the homeowner.
"The withdrawal is not as a result of brokers," explains Colin Dreyer, president of Verico Financial Group Ltd., an independent mortgage brokerage. "It's a result of their own financial balance sheet."
The bottom line is banks were not insulated from the market crash of 2008 and have also weathered the storm of low rates and a sluggish world economy. "It was a strategic decision. They simply went where their business was more profitable," says Dreyer.
And it's not the first time. Vernon Jones, editor of Mortgage Broker News, explains that as soon as the financial crisis hit in 2008 there were a flood of lenders that left the Canadian marketplace.
But does their exit mean a reduction in competition? It's an important question since reduced competition could mean higher rates.
"A lot of these lenders still fund mortgages, either directly or indirectly. Their name has disappeared from the broker channel but they still lend in this space." For instance RBC and BMO fund there own mono-line lenders. (A mono-line is a mortgage lender that only writes mortgage loans and, typically does not deal directly with the homeowner.) CIBC pulled out of the broker channel business all together when it closed the doors of FirstLine in July 2012. Prior to this decision, CIBC was one of the most exposed Canadian banks when it came to asset-backed commercial papers–the investment vehicle that prompted the 2007/2008 real estate market crash in the US.
Despite the loss of names in the Canadian mortgage marketplace, then, it's still a hotbed of competition. "We have an environment of increased competition in Canada," says Jones and this is great news for anyone applying and buying or looking to refinance.
But what about the independent broker? Will they still be able to get us the cheapest rate at the best possible terms–a combination they call value? Well, given that their share of the Canadian mortgage business has been holding steady at 25% over the last five years I'd say there's a good chance.
And going forward, with the increased federal regulations and tougher lending rules, we may actually see brokers take a bigger piece of this pie. "Brokers have a much stronger position in the marketplace because big banks have no interest in funding anything but A-lenders," says Jones. (If you're self employed, a commissioned sales person, a real estate investor or you want to consolidate your debt you may not be considered an A-lender). "There's no real jeopardy of independent brokers folding their tent."