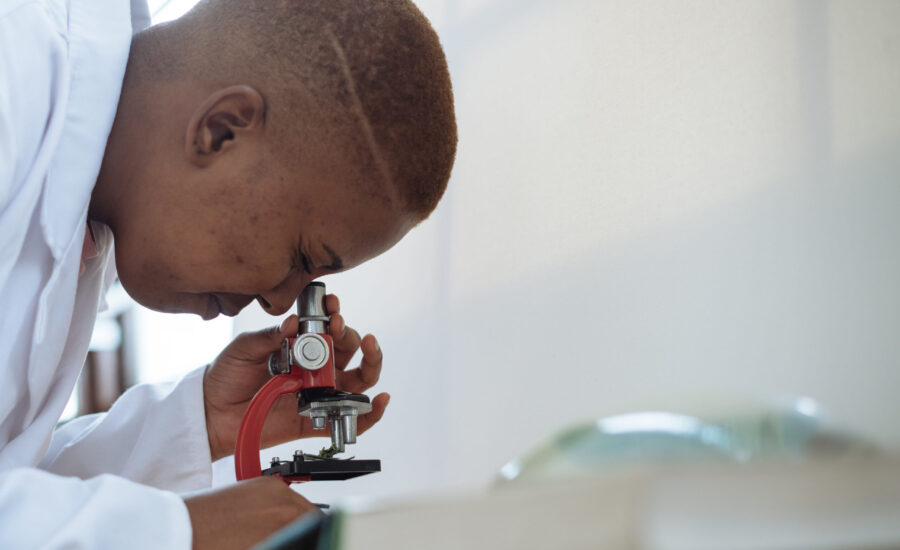 Q. I'm 25 and into my second year of employment in a hospital. I am currently debt-free and am thinking about venturing into saving and investing. I'm looking for some direction. I understand that starting early gives me an advantage, but I want to make sure I start out right.
A. As you get better and better at video games you get to move up to the next level. This makes you cool.
Moving up to the next level in mastering your money is even cooler. Trust me. But it can be an overwhelming task. There is so much jargon out there, almost none of which you learn in school. Plus, for most of us, money topics are really boring.
Developing your financial skills is like a game only the stakes are much higher. You have to work your way up the levels, but it can be hard to figure out where to start. To help you determine where you should focus your energy I developed something called the "Priority Pyramid."
Figuring out your focus with the Priority Pyramid
The Priority Pyramid is a riff on Abraham Maslow's Hierarchy of Needs. Maslow was a noted American psychologist who asserted that our most fundamental physiological needs are the bottom of the hierarchy (What am I going to eat right now?). These needs must be met before you can move up to the next level in the pyramid. Our self-actualization needs are the top of Maslow's hierarchy (What is my purpose in life?).
The same thinking applies to your money. Rather than trying to work on everything all at once, figure out what you need to do first. Once you meet those financial milestones you can move up to the next level on the pyramid. Simple? Sure is.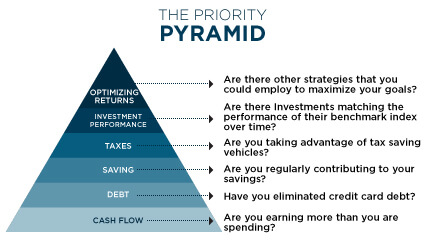 Moving up the levels of the Priority Pyramid
Cash flow: At the base of the pyramid is cash flow. Are you earning more than you're spending? Before you do anything else you need to make sure your income exceeds your expenses. If it is, move up to the next level. If it isn't then you now know exactly what you need to focus on: increase your income and/or cut your expenses. Period.